Tomorrow is a huge day in the IPO world. Mark Zuckerberg will ring the NASDAQ bell and the Facebook social network will go forward with one of the largest IPOs for an Internet company in history. What could this entail for the Facebook employees who pay or receive child support? Check out our "In the Practice" section for more. Our "In the News" focuses on a 12-year study finding couples that mediate their custody disputes secure more lasting contact with their children than those who pursued litigation. Always a favorite, the recent Hollywood fiascos can be sighted in our "Celebrity Watch" section. Link to my website

In The Practice

Facebook is expected to go public tomorrow at a valuation between $92 and $103 billion. Generally, the value of a typical public company is 15 times the company's annual profit. Facebook will be valued at 100 times its current annual profits. That's because investors expect the company's profits to go through the roof in the coming years.

For employees who have been at Facebook for several years, at the ringing on the NASDAQ bell on Friday, their net worth will suddenly spike to millions. What can this mean for employees at Facebook or others at start-ups who receive or pay child support?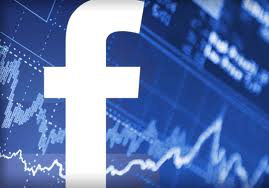 In California, employee stock options are part of the employee's overall compensation package and should be included in calculating child support. However, it is a question of when the stock can be considered income. Under both California child support and federal tax law, the employee parent may realize income upon the exercise of stock options, and at the very latest, income is realized when the underlying stock is sold at a gain. The California courts have not determined whether unexercised options, which have vested, should be assigned a value and included as income for support.

These issues can result in protracted and expensive litigation, often far more taxing than the benefits of the stock options. For employees facing this situation, Families First Mediation is an appropriate place to revisit support issues and to work out creative solutions to make sure their children are properly supported.
---
In the News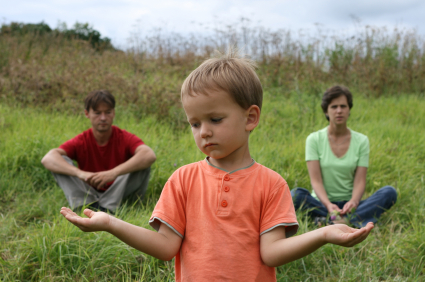 Robert E. Emery, Ph.D., recently released his research findings comparing emotionally informed mediation with adversary settlement (usually litigation) between two samples of families who had high-conflict custody matters in Virginia courts. Selected at random, half were assigned to mediation, the others to continue with their legal proceedings. Those receiving mediation services received approximately 6 hours of mediation.
After 12-years, Dr. Emery concluded that nonresidential parents who mediated were much more likely to remain involved in their children's lives.
30% of nonresidential parents who mediated saw their children weekly 12 years later compared to 9% of parents who continued with adversary settlement.

54% of nonresidential parents who mediated spoke to their children on the phone weekly 12 years later, compared to 13% of nonresidential parents who continued with their contested legal dispute.

Nonresidential parents who mediated were rated better parents according to the residential parents than those who litigated.

There was less co-parenting conflict between parents who mediated, despite their increased opportunities for dispute.
I find these results outstanding. For those of you in custody battles, or know of others who might be, choosing mediation over litigation is one of the best gifts you can give your children during a divorce. At Families First, we are here to help. Give us a call.

For more, see Renegotiating Family Relationships, Divorce, Child Custody and Mediation, Second Edition, by Robert E. Emery.
---
About Us
Families First Mediation is a boutique mediation firm providing mediation services for a wide range of family law issues, including divorce, custody, and support issues, with offices both in San Jose and Los Angeles, California. At Families First, we empower couples to resolve their divorce dispute, by guiding them through the divorce process in a confidential space, efficiently and affordably, without the couple ever having to go to court. If you or someone you know has a family law dispute, don't rush to court. Give us a call first. There's a better way to resolve your problem and it's never too late! 

To schedule a free consultation, please call Dina at (408) 357-3486 or (323) 786-3486. You can access our prior months' newsletters at www.ffmediation.com/resources.
Tips and Tidbits

With Dina

---

Celebrity Watch:

Kris Humphries is still drawing out his divorce to Kim Kardashian in hopes of gaining her attention and perhaps "their" Ferrari. Kim has already moved on to family approved Kanye West. Time to take a hint, Kris.

Rumor has it: Khloe Kardashian and Lamar Odom may be divorcing. Khloe remains optimistic despite all the hype and subliminal pressure of Kris Jenner, runner of the Kardashian empire.

Reunion in the making or sheer guilt? Russell Brand believes the divorce was a "mistake." Brand took no money from Perry and reportedly gave her their home.

Supermodel Linda Evangelista is happy to put the child support battle behind her, which played out publicly, securing a confidential (and very likely massive) child support amount for her 5-year-old son.

Chris Harrison, host of reality TV shows, "The Bachelor" and "The Bachelorette," isn't seeing much love his way. After eighteen years of marriage, Harrison is separating from his wife, Gwen.

"I feel good; I feel good every day," stated victor Deion Sanders regarding the temporary custody he was awarded and is still hopeful for full custody.

Dennis Quaid and his wife Kimberly Buffington-Quaid might not be heading down the divorce path after all. Third time the charm?

But third marriages are not for everyone. Dennis Rodman, after eight years, signs Michelle's divorce papers. Michelle justifies the divorce as a process to obtain closure for her children.

Despite the impact it has on their children, Heidi Klum and Seal continue to battle over money and custody in their divorce.