This summer, Families First Mediation launched its newly designed website. The new site features resources like our iMediate video series, an on-going blog, and even a newsletter archive. Our goal was to build a website that made it easy for individuals searching for more information about divorce, custody and mediation, to find it. With clear menu options, you can easily navigate through our services such as one-on-one consulting, mediation, video conferencing, and faith-based divorce or legal separation. Visitors can request a free consultation from the website and follow Families First Mediation on various social media networks. Have you followed us? You can do so today by visiting the social media buttons at the bottom of our website.

A recent study finds the costs for a divorce to be the number one concern for parties. Hopefully, these parties consider mediation and "click" on our new website. Check out In the News for more. Visit In the Practice to learn how the start of a new school year might require you to review your parenting plan. And don't forget to read up on the latest celebrity gossip in Celebrity Watch.

IN THE PRACTICE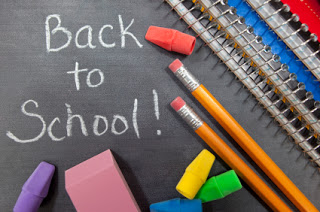 The school year is starting and for many that might mean reassessing parenting plans. Children grow-up, change schools, or even school times. Parents have employment changes or unexpected stressors. All these circumstances should result in a review of their parenting plans. Parenting plans should be easily modifiable to meet both the parents and children's needs. At Families First Mediation, we encourage trial parenting plans to encourage cooperation between the parents and the understanding that parenting plans are living documents. They should be modified as the family's circumstances change.

However, for families that used the court process, modifying parenting plans might be a scary proposition. The last time they dealt with custody was in court and it cost them financially and emotionally. Another round could cost a great deal of money and rekindle another nasty court battle. Often, doing nothing is better than making changes. Mediation offers these parents an opportunity to make even minor adjustments to their parenting plans without the cost or animosity. They might only need a quick visit to their mediator's office so they can have a plan that now works for them. If you or someone you know needs changes to their parenting plan, please suggest us. We would be happy to help!
---
IN THE NEWS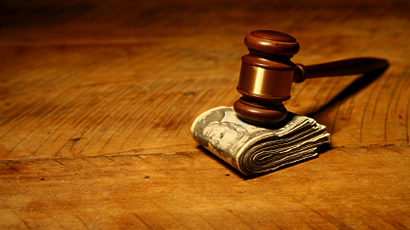 The Cost of Divorce is the Most Important Factor: According to a new survey by legal forum Avvo, 58% of couples without children surveyed stated the cost of the divorce was their number one concern. Other top concerns included property division (42%), the length of time a divorce would take (27%) and alimony (22%). These couples should definitely consider mediation, which saves both money and time, and puts them in control of their settlement.

New Research Regarding the Impact of Divorce on Children: Parental divorce in childhood has been linked to raised inflammation in adulthood. The study is based on data from 7,462 people in the 1958 National Child Development Study, which has followed a large group of people since their birth in 1958. The researchers found that the relationship between parental divorce and later inflammation was mainly explained by adolescent material disadvantage and educational attainment. It appears that when children experience parental divorce these social disadvantages are triggered.

Mediation Required in New York: The trial court in Brooklyn is said to be the first in the state of New York to require mediation in civil matters. While beginning with a pilot program, the court may eventually require mediation in all civil cases. Mediation will be required after discovery is complete and prior to setting a trial date.

Ohio Mediates Property Complaints: The auditor of Franklin County, Ohio has begun a mediation program to streamline the complaint process over changes in property values. The Board of Revisions has a backlog of 13,000 cases in the wake of the sharp market drop, some of which are still pending from 2008.
---
FAMILIES FIRST MEDIATION NEWS

We are so excited to share that we launched our first iMediate video last Tuesday: "Success for Your Divorce & Custody Case." Did you catch it? If you missed it, you can still watch the episode and share it with those that you know might benefit.
---
ABOUT US

Families First Mediation is a boutique mediation firm providing mediation services for a wide range of family law issues, including divorce, custody, and support issues, with offices both in San Jose and Los Angeles, California. At Families First, we empower couples to resolve their divorce dispute, by guiding them through the divorce process in a confidential space, efficiently and affordably, without the couple ever having to go to court. If you or someone you know has a family law dispute, don't rush to court. Give us a call first. There's a better way to resolve your problem and it's never too late!
 To schedule a free consultation, please call Dina at (408) 357-3486 or (323) 786-3486. You can access our prior months' newsletters at www.ffmediation.com/resources.
CELEBRITY WATCH

Rumor or truth? Simon Cowell is becoming a first-time dad with his friend's wife, who targeted him for a paternity payday.

Michael Moore and Kathleen Glynn are going their separate ways. Moore filed for divorce from Glynn, his wife of 21 years, on June 17, 2013, in Michigan.

Nigella Lawson and Charles Saatchi have declared that neither of them will make a financial claim against the other in their divorce proceedings. The couple - both worth millions - said the divorce will be "undefended."


Dwyane Wade's divorce saga has ended. Wade's attorney states he provided a very generous settlement. Ex-wife, Funches, states Wade left her homeless and destitute, although he has been paying her $25,000 per month plus her mortgage, and insurance, taxes and fees for her four cars, as well as paid her 16 attorneys. Dwayne has spent an estimated $10 million on attorney's fees.

Singer Miley Cyrus' parents have called off their divorce for a second time, after attending therapy sessions.

Grammy-winner, Toni Braxton's divorce from her husband of 12 years, Keri Lewis, has been finalized.

Deng has retained top New York divorce lawyer William Zabel to assist her in divorce from Murdoch. She hopes to get their $44 million apartment and one of their yachts.

Julia Merfeld, 21, pleaded guilty last month. She hired an undercover cop, unknowingly, to kill her husband rather than divorce him. She is now looking at a possibility of life in prison on a charge of solicitation of a murder.