Summer is here. For many of us, it means vacation with the kids, sunny days, and getting out of work before the sun goes down! According to the Pew Research Center, more mothers are out in the work force and are earning more than their husbands. Learn more in "In the Practice." If you are in a young relationship or contemplating a summer fling, you might want to stay away from Facebook. Study finds jealousy is at an all time high. Check out "In the News" for more. And, finally, Kim Kardashian's 72-day marriage comes to an end. More about her and our other celebs in "Celebrity Watch."



Families First Mediation

IN THE PRACTICE

Times are changing according to the Pew Research Center. A record 40% of all households with children under the age of 18 include mothers who are either the sole or primary source of income for the family. The share was just 11% in 1960. The study attributes the growth to the increasing presence of women in the workplace. Woman account for almost half (47%).

These "breadwinner moms" are made up of two very different groups: 5.1 million (37%) are married mothers who have a higher income than their husbands, and 8.6 million (63%) are single mothers. The income gap between the two groups is quite large. The median total family income for the first group was nearly $80,000 in 2011, and $23,000 for single mothers.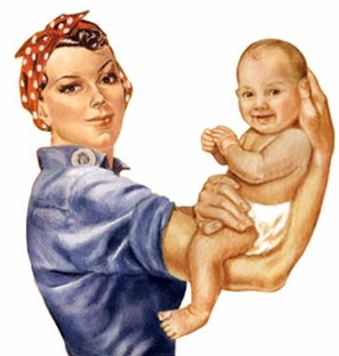 There were other differences. Married mothers who out-earn their husbands are slightly older, disproportionally white and college educated. Single mothers are younger, more likely to be black or Hispanic, and less likely to have a college degree.

The study asserts that the public recognizes the clear economic benefits of having mothers in the workforce for families, but many voice concerns about the toll it has on children and marriage. About three-quarters of adults say the increasing number of women working for pay has made it harder for parents to raise children, and half say that it has made marriages harder to succeed.

Other key findings include:
The total family income is higher when the mother, not the father is the primary breadwinner.

Married mothers are increasingly better educated than their husbands.

Most people reject the idea that it is bad for a marriage if a wife out-earns her husband.
www.pewsocialtrends.org
---
IN THE NEWS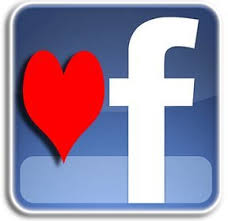 Facebook Drama?! Research by Dr. Russell Clayton from the University of Missouri finds that excessive use of Facebook increases the risk of relationship discord such as break-ups, divorce and affairs. The research suggests that with excessive use people tend to jealously monitor their partner's activity or even reconnect with ex-partners. However, the findings were limited to couples that have been in relationships for three years or less.
The World on Divorce
In India, the Bharatiya Muslim MahilaAndolan (BMMA), a women's rights advocacy group, will hold a dharna to demand a ban on oral divorce. In a press release, the BMMA said that Muslim men were using Skype, Facebook, SMS, email, phone and letters as means to unilaterally divorce their wives.
New statistics show divorce rates in the Persian Gulf reached all time highs: 37.13% in Kuwait, 34.76% in Qatar, 25.62% in UAE, 20% in Saudi Arabia and 12% in Oman.
---
FAMILIES FIRST MEDIATION NEWS
Dina spoke to Googlers about "Understanding Your Assets in Marriage and Divorce," on June 5, 2013, in Mountain View, California. The talk was broadcasted to multiple Google offices, including Los Angeles, New York, and Chicago. Dina took questions from both the audience attending in person and online, sparking lively discussion. The talk was well received. If you are interested in having a similar talk at your company, let us know!
---
ABOUT US

Families First Mediation is a boutique mediation firm providing mediation services for a wide range of family law issues, including divorce, custody, and support issues, with offices both in San Jose and Los Angeles, California. At Families First, we empower couples to resolve their divorce dispute, by guiding them through the divorce process in a confidential space, efficiently and affordably, without the couple ever having to go to court. If you or someone you know has a family law dispute, don't rush to court. Give us a call first. There's a better way to resolve your problem and it's never too late!
 To schedule a free consultation, please call Dina at (408) 357-3486 or (323) 786-3486. You can access our prior months' newsletters at www.ffmediation.com/resources.
---

CELEBRITY WATCH

Kim Kardashian and Kris Humphries finally reached a divorce settlement on April 19th. They entered the agreement on Monday, June 3, 2013.

Rumors have swirled for months that Bruce Jenner marriage to Kris Jenner is headed for divorce after 22 years. Kris and Bruce are back in the middle of a media storm over their marriage with revelations that they live in separate homes.

Demi Moore, who is worth more than $187 million, has reportedly asked for more than $28 million from her estranged husband Ashton Kutcher in their divorce settlement.


Following a ten-year marriage, Toni Braxton's sister, Trina Braxton, has filed for divorce from husband Grabriel Adrian-Solis citing the marriage was "irretrievably broken."

Nicolas Cage's son Weston and his wife Nikki Williams are officially divorced.

San Antonio Express News reported that NBA Spurs' player Tim Duncan and his wife, Amy, have filed for divorce. Ducan has requested that legal discovery in the case be postponed until after the Spurs' last playoff game.

David Arquette and Courtney Cox's divorce has been finalized, more than two and a half years after they first announced their split.

Miley Cyrus' parents, Billy Ray and Tish, are heading down the path to divorce once again, after Tish Cyrus filed dissolution papers last week in Los Angeles.

Rupert Murdoch filed for divorce from his third wife, Wendi Deng, last week. Murdoch is 82 and Wife Deng is 44. The couple was married for 14 years and have both prenups and post-nups. Rumors suggest Deng had an affair with Tony Blair, former British Prime Minister.

---

Putin Joins a Small List of Divorced Leaders

The newly single Putin now joins a small group of world leaders whose marriages ended during their tenures*:

- Former Italian Prime Minister Silvio Berlusconi (2009)


- Former French President Nicolas Sarkozy (2007)

- Late Venezuelan President Hugo Chavez (2004)

- Former South Africa President Nelson Mandela (1996)


- Late Austrian President Thomas Klestil (1998)

- Former Venezuelan President Kaime Lusinchi (1987)

- First President of Republic of Tunisia Habib Bourguiba (1986)

* Taken from NBC World News online