Divorce is a multi-billion dollar industry both nationally and internationally. For the unaware couple, this could result in the couple losing all their fortune or paying for poorly managed services. In "In the Practice," learn about Divorce Hotel, where divorcing couples can finalize their divorce in a weekend at a luxury hotel. Curious as to which country has the highest divorce rates? Find out in "In the News." And never to miss a Hollywood minute, catch-up with our celebs in "Celebrity Watch."
Link to my website

In The Practice
Have you caught the hype surrounding "Divorce Hotel"? An entrepreneur from the Netherlands, Jim Halfens, is offering divorcing couples the ability to check into a luxury hotel on Friday, married, and check-out on Sunday, single, with divorce papers in hand.

Divorce Hotel is up and running in the Netherlands, where Halfens is helping unhappy married couples, divorce en suite. All but one of seventeen couples that tried Divorce Hotel left divorced. Some shared the same luxury room or relaxed on the beach together. Now Halfens wants to bring his idea to the United States. He is negotiating with hotels in several states, including California and New York.

As entertaining as this may sound, this idea is flawed to say the least. Divorce Hotel and its prototypes prey on the couple's emotional vulnerability. Often, couples struggle with the finality of their relationship, and the glitz and glamour of this setting only exasperates this dilemma. Most divorcing couples want to spend as little time as possible with their soon-to-be ex, let alone share the same room!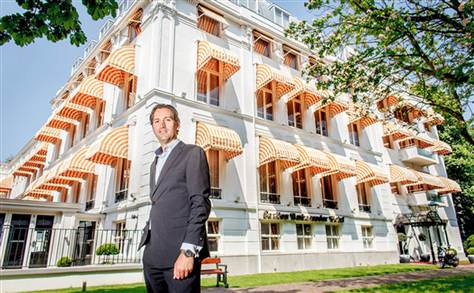 Another setback: Halfens concedes that only one-third of the couples that apply are accepted because, in his perspective, the other divorces are too acrimonious. If this were the standard for selecting mediation cases, most wouldn't qualify. Divorces are intricate and complex, involving extensive financial arrangements and child custody issues, all entangled in a web of emotions. A "shot-gun" divorce doesn't help. If the mediation process is rushed, couples will more likely feel confused, pressured and even unsure about their agreements. This hurts the couples, not helps.

Here, at Families First, we go at your speed. Couples are not pushed or rushed. In fact, we make sure you have ample time to consider your options, and weigh what is right for you and your family. We know that divorce is painful and emotional, but we'll make sure the process isn't. Keeping our clients' best interests at the focus of our practice, we are able to deliver a more amicable approach to a difficult situation.
---
In The News
In Italy, 3 out of 10 divorces resulted from men exhibiting "unusually close attachment" to their mothers.

In China, the post-office offered couples a service to write love letters to each other that would later be sent to them seven years after their marriage. Maybe they could remind us of our anniversary dates too?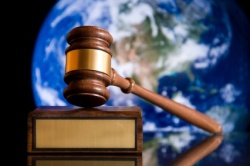 Japan faced a "retired husband syndrome" between 1985-2000 when men retired and came home to wives they didn't know.
In the UK, 48% of children had parents who split before their 16th birthday, per a 2011 study.
And Russia wins the award for the highest divorce rate in the world – with 5 divorced per 1000 people.
---
About Us



Families First Mediation is a boutique mediation firm providing mediation services for a wide range of family law issues, including divorce, custody, and support issues, with offices both in San Jose and Los Angeles, California. At Families First, we empower couples to resolve their divorce dispute, by guiding them through the divorce process in a confidential space, efficiently and affordably, without the couple ever having to go to court. If you or someone you know has a family law dispute, don't rush to court. Give us a call first. There's a better way to resolve your problem and it's never too late!



To schedule a free consultation, please call Dina at (408) 357-3486 or (323) 786-3486. You can access our prior months' newsletters at www.ffmediation.com/resources.
Tips and Tidbits

Celebrity Watch

Dennis Quaid's wife, Kimberly Buffington-Quaid, has officially filed for divorce due to "conflict of personalities." The couple has two children together.

"Will & Grace" star Debra Messing filed for divorce from her husband Daniel Zelman. Debra cites "irreconcilable differences" in the divorce documents.

Vanessa Bryant will NOT sign documents to make her divorce final, at least for now, because she and Kobe are working on a full reconciliation. Kobe and Vanessa are trying to work out the issues that caused her to file for divorce back in December. They spend a lot of time together but he has not officially moved back in.

Kris Humphries reportedly will not seriously date until his divorce from Kim Kardashian is finalized. He is not concerned about Kim dating Kanye, but is not ready to move on into another relationship. Finally something that makes sense!

As Usher and ex-wife Tameka Foster's nasty custody battle continues, sources say that Foster fears she could be left homeless by the singer.

Matthew McConaughey and longtime girlfriend Camila Alves secretly wed in an intimate Texas ceremony the weekend of June 8.

---

Divorces You Didn't Know About

George Clooney: Years before he gained a reputation as a serial dater, George Clooney was married to "Mad Men" actress Talia Balsam from 1989 to 1993.

Will Smith: Prior to Jada Pinkett-Smith, Will Smith was married to Sheree Zampino, a marriage that ended in 1992. The couple has one child Willard "Trey" Smith III.

Bradley Cooper: Bradley Cooper has been linked to everyone from Renee Zellwegger to Jennifer Aniston. But for four months in 2007, Cooper was married to actress Jennifer Esposito.

Emme Rossum: "Shameless" star Emme split from music executive Justin Siegel in fall 2009 after a year and a half of marriage.