Quite a bit is happening in family law this month and we can't wait to share it with you in this month's newsletter. Last week, we released another episode to our iMediate series, The Benefits of Mediation (Part One). You can watch here. In California, thanks to the hard work of many, we have stronger protections for victims of domestic violence. See "In the Practice" for more. Google co-founder is getting a divorce. He's worth more than $20 billion. More in "In the News." Beloved couple Michael Douglas and Catherine Zeta-Jones have now joined our "Celebrity Watch." Check out the right column for more.

IN THE PRACTICE

I am happy to share some very recent protections for victims of domestic violence in California. Last week, Governor Jerry Brown signed three bills to protect victims through restraining orders. If you remember back in November 2012, our newsletter discussed a recent case we titled, My Ex Killed my Business. Darren had a brief romantic relationship with Nicole. After their break-up, Nicole went online and posted on a review site a series of derogatory statements about Darren including Darren was a person to fear because "he is a criminal and a deadbeat dad," is taking steroids and "into illegal activities." The Court found that Nicole had a right to her opinion on that website. Now, in a situation like Darren's, a party might seek a retraining order for high-tech abuse.

Here's a break down of the four new domestic violence protections:
High-Tech Abuse: Now, high-tech abuse can trigger a restraining order. False impersonation has become an increasingly common tactic of domestic violence perpetrators to continue abusing victims on social media sites such as Facebook and Twitter. Abusers take over their victims' online identities, usually after a breakup, to humiliate and harass them all over again. This form of abuse can destroy someone's reputation like Darren's and destroy a victim's relationship with friends and family, further isolating them and denying them the chance to rebuild their lives.
Insurance Threats: Before, domestic violence restraining orders did not require abusers to keep their victims on their joint insurance policies. Often abusers threaten to take their spouses off the policies to intimidate them into staying against their will. Now, the courts have the power to ensure that domestic violence victims and their children aren't cut off from their insurance policies because now domestic violence abusers cannot drop spouses from their joint health, auto, life and disability insurance policies.
No-Contact Orders: Police officers will be able to seek an emergency restraining order from a court 24-hours a day if the person or child is in immediate danger and able to enforce no-contact restraining orders even if other orders have been issued more recently.
Extended Duration: Beginning in July 2014, the duration of a restraining order against suspected stalkers moves from three years to five.
* The information was partially obtained from Assembly Speaker Pro Tem Nora Campos, D-San Jose, press release, author of three bills. We extend our thanks to SCCBA regional standing committee for FLEXCOMM for their work with Campos and the legislative process to provide these protections to Californians.
---
IN THE NEWS
Los Angeles Superior Court Judge Scott Gordon dismissed Jamie McCourt's claim that she was unaware of the potential values of the Dodgers and a regional sports network as "not credible." Frank McCourt sold the Dodgers for $2.15 billion last year, five months after Jamie McCourt accepted $131 million in a divorce settlement.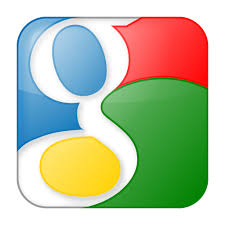 Google co-founder Sergey Brin & wife Anne Wojcicki have split. Rumors suggest he is dating Amanda Rosenberg, a much younger employee. Sergey and Anne have two children together, and reportedly signed a prenup when they wed in 2007. Brin is worth more than $20 billion & owns more than $20 billion in Google shares.
A judge in Seville has ordered a couple to split their home. The judge says the couple should go on living at the same property after bisecting the 2,700-square-foot apartment into two distinct units. The wife will live upstairs with their two daughters and the husband downstairs. Although it might result in uncomfortable encounters, the judge considered it the "lesser of two evils in view of the economic situation presented by both parties," given Spain's economic crisis.
Iowa's economic downturn appears to be having an unexpected up side: fewer couples seeking to embark on costly divorce proceedings since 1968.
---
FAMILIES FIRST MEDIATION NEWS

iMediate Keeps Rolling: We released another video to our iMediate series, The Benefits of Divorce Mediation (Part One). Watch here. You can find the entire series at our website or YouTube channel. We hope that if you, your loved ones, or those in your network are considering a divorce, they consider mediation first. Please share our latest iMediate video with them.

Broken Love: Our next column of Broken Love was published in the September/October SCV-CAMFT News. The article, How to Receive Temporary Spousal Support? discusses not only the legal rights to support but how a party can successfully approach the issue with their ex-spouse.

Family Law ADR Panel: Dina Haddad was welcomed to the Santa Clara County's family law list for Alternative Dispute Resolution (ADR) providers. At the filing of a petition, the Santa Clara Court provides litigants a family law notice, Choice for Solving Legal Problems without a Court Hearing. In the notice, litigants are provided the panel's information. We are happy to be a part of that panel as an extension of our mission to bring mediation awareness and services to our community as an alternative to litigation.
---
ABOUT US

Families First Mediation is a boutique mediation firm providing mediation services for a wide range of family law issues, including divorce, custody, and support issues, with offices both in San Jose and Los Angeles, California. At Families First, we empower couples to resolve their divorce dispute, by guiding them through the divorce process in a confidential space, efficiently and affordably, without the couple ever having to go to court. If you or someone you know has a family law dispute, don't rush to court. Give us a call first. There's a better way to resolve your problem and it's never too late!
 To schedule a free consultation, please call Dina at (408) 357-3486 or (323) 786-3486. You can access our prior months' newsletters at www.ffmediation.com/resources.
CELEBRITY WATCH

Clint Eastwood's second wife has filed for legal separation from the actor and director, seeking spousal support and physical custody of the couple's 16-year-old daughter Morgan.

Michael Douglas and Catherine Zeta-Jones have filed for separation. The couple has been married for over 13 years and have two children. It is believed that Michael's eldest son, Cameron, has caused them marital strife since his incarceration for selling drugs.


Rumors circulate that Lamar Odom, Khloe Kardashian's husband, has had two long-term affairs. Khloe continues to be more concerned about Lamar's on-going drug-addictions. Although neither has filed for divorce, it is believed that Khloe kicked Lamar out of their home.


Duncan, the San Antonio Spurs superstar, and his wife Amy avoided the media and the paparazzi by finalizing their divorce at his attorney's office.

Prince Andrew and Sarah Ferguson "are back together" 17 years after divorce.

Tim McGraw and Faith Hill divorce rumors continue to circulate and many fans are wondering about the duo's marriage. The super star couple shut down the divorce gossip as being "ridiculous."

Bob Dylan hair? It is reported that as part of the divorce settlement, Black Keys singer Dan Auerbach gave his ex-wife over $5 million in cash, one of the family homes, a 2012 Toyota Highlander, and Bob Dylan Hair. Not to be mistaken with Bob Dylan"s" hair...?

Shellie Zimmerman, wife of George Zimmerman, is filing for divorce. Shellie called 911 last week and said her husband had threatened her with a gun and punched her father in the face. She later decided not to press any charges.

Dennis Quaid and wife Kimberly Buffington are no longer getting a divorce. A judge recently dismissed their latest divorce attempt.

Simon Cowell's baby mama-to-be has finalized her divorce to her husband receiving approximately $4 million. Cowell is helping foot her bill for a new, $26,500-a-month apartment at Park Avenue.

Divorce Court kicks off season with a father of 27 children. Watch the

clip here

.