Happy New Year! I am definitely looking forward to this year. There's something about flipping over a calendar, whether physically or mentally, which gives us hope. This month, we mark our third year for our monthly newsletters! We appreciate each one of you for taking interest in our newsletter, and sending in your comments and thoughts. Also, a special shout-out to Muna Farhat for making the newsletter the exceptional work that you receive in your inbox each month!

Make sure to visit our newly designed website for more information, and the latest additions to our blog and iMediate series.

IN THE PRACTICE
"I think death would be easier than a divorce." That's the start to the movie trailer for "Divorce Corp., The Divorce Industry Exposed." Divorce Corp., is a limited released documentary regarding "the inner workings of the $50 billion a year U.S. family law industry"…highlighting…"the appalling waste, and shameless, collusive practices seen daily in family courts." The film is directed by Joseph Sorge and is in theaters around the country this week. I have yet to see the film, which might be a bit sensational, but the trailer did not strike me as very "shocking." Having seen similar practices, these stories rang true. Finally, someone has captured some truth about the risks when litigating your divorce. You can watch the trailer here.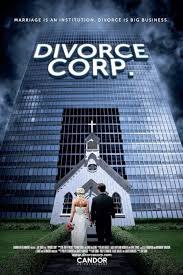 Hopefully, Divorce Corp., will be a catalyst for much needed reforms in divorce court. Ideally, it should begin with educating on a national level, not just those who are in need of a divorce or in the midst of one. By then, it is too late. Emotions are too high. Parties are angry and confused. As a result, these families turn to the courts looking for swift justice, not realizing the traditional family court system cannot provide them the services they need. In "In the News" below, we share a sad story of a murder-suicide taking the lives of three family members in West Palm Beach, Florida, this past Monday over a litigated divorce. Incidents like these should never happen.

There are many alternatives now to the traditional or litigated divorce. Parties can mediate their divorce, using a third party neutral like myself, to reach a workable agreement outside of court. Additionally, parties can work through a divorce as self-represented litigants and consult with a mediator or attorney as needed. In California, parties who still wish to hire attorneys can pursue collaborative divorce and still avoid the courts. As reforms continue, more options will become available. And hopefully divorce wars will be a thing of the past.
---
IN THE NEWS
- This past Monday, a mother in West Palm Beach, Florida, shot her two talented teenage children and herself over a bitter divorce and concerns over divorce financials. The family home was ordered sold in December and the family required to move out in February. We send our deepest condolences to the Berman family.
- France is considering a plan to allow divorces by mutual consent to proceed without a judge, simplifying a process that some critics say is already too easy. A court clerk could approve divorces when both spouses agree.

- A British woman tried to sue her lawyers, claiming they should have warned her divorce proceedings would lead to divorce. A Roman Catholic, she believes her lawyers should have suggested a judicial separation (in California, this would be a legal separation), which would have kept her marriage intact. The judge dismissed the case.
Families First Mediation provides mediation services for a wide range of family law issues, including divorce, custody and support issues. We empower couples to resolve their dispute in a confidential space, efficiently and affordably. To schedule a free consultation, pleace call us at (408) 357-2486. You can access our prior month's newsletters at www.ffmediation.com/resources.
CELEBRITY WATCH

Tori Spelling and Dean McDermott's marriage may be in trouble at the start of this new year. The couple married in 2006 without signing a prenup and now considering divorce.

Hillary Duff is divorcing her hockey-playing husband, Mike Comrie. The couple married in 2010 and signed a prenup. They remain friends and are pursuing an amicable split. They have a 21-month-old son, Luca.

Lamar Odom is seeing a life coach following Khloe Kardashian's divorce announcement, per reports. The new seasaon starting this month is expected to highlight the end of their relationship.


Burn Notice star Seth Peterson and his actress wife, Kylee Cochran, filed for divorce in early January. Kylee, who guest starred as Seth's Vegas bride on an episode of the USA show, claims that Seth left her for a 22-year-old woman while she was three months pregnant.

Pablo Schreiber, of Orange Is the New Black and The Wire, and his wife have filed citing irreconcilable differences. The couple has a 5-year-old son and a 22-month-old daughter.