Is it strange to receive these well wishes from a divorce mediator? Every year, Valentine's Day comes around and as a professional it has its challenges. There have been years that I had to be at court or a settlement conference for a client on Valentine's Day, and no matter how far along he or she was from the relationship, doing any divorce work on that day was rubbing salt into an open wound. This year, I made sure to keep my calendar free of mediation sessions. I decided, even if the couple says they would be fine, the extra emotion tied to the day wouldn't prove helpful.

Today, as you rush to make last minute dinner reservations or purchase flowers and chocolates, take some extra time to be sensitive to those around you that may be struggling. Are there single parents in your circle that could use some extra TLC? Or is there someone struggling in his relationship or on the brink of divorce that you could reach out to, sending a quick text or email? I am sure your kindness would be appreciated. And it is the perfect day to express that you care!
Link to my website

In The Practice
Recently, I watched a dynamic video about the power of words. A blind man has a sign stating: "I'm blind. Please Help." Many people pass by, but few help. Finally, a young woman sees the sign and changes the words to read: "It's a beautiful day and I can't see it," and goes on her way. At which point, the blind man is now overcome with the generosity of those dropping him spare change.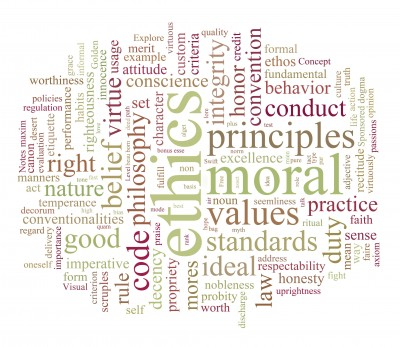 Mediation is all about the power of words to help. At the table, I am challenged with how to rephrase a couple's words so that their needs are heard and are not stifled by anger, bitterness, or a stubborn goal. In one situation, I had a couple struggling to create a workable visitation schedule. Mom thought Dad should have less time because Dad did not know how to care for their children. On the other hand, Dad said he wanted more visitation time, but in private stated he was struggling to make the divorce transition with his new job demands. Rather than allow Mom to say why she believed Dad should have less time, which would result in Dad being hurt and defensive and then demand more time he was not ready for, I worked with the couple separately to reach both of their goals and a resolution that was right for their family. We agreed the schedule could then be reviewed in a short amount of time, at which point, both may feel differently and even be better equipped to use their words wisely.
---
In The News
In Utah, a bill is being proposed to require couples with children to take a divorce education class before they can file for divorce. The purpose of the course is to teach couples the benefits and consequences of divorce. The course is free and can be taken in person, through video or online.
On February 3, 2012, 20/20 aired "HollyWed: Inside Celebrity Marriages." According to the show, only 35% of celebrity marriages last, with the others ending in divorce. The shortest marriage went to Britney Spears and Jason Alexander, which lasted a whopping 55 hours. Dennis Rodmen and Carmen Electra's marriage was 9 days. The award for this year's shortest marriage would go to Kim Kardashian and Kris Humphries with 72 days.
---
About Us
Families First Mediation is a boutique mediation firm providing mediation services for a wide range of family law issues, including divorce, custody, and support issues, with offices both in San Jose and Los Angeles, California.

To schedule a free consultation, please call Dina at (323) 786-3486.
Tips and Tidbits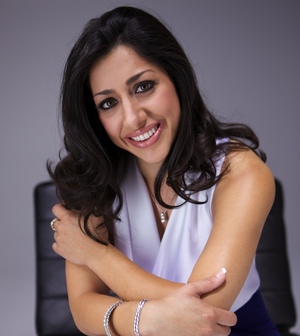 with Dina
---
Celebrity Watch:
- Seal and Heidi Klum join the celebrity divorce list. Media has hounded this couple for details. Although both are reported to be wearing their marriage bands, Heidi says Seal's anger issues ended the relationship and there's no going back. Further reports suggest Heidi has visited several divorce attorney offices to limit Seal's potential representation.
- Kenny G and Balynda Beson-Gorelick filed for legal separation. The couple had a long-term marriage and two children, one who is still a minor.
- Kobe and Vanessa Bryant are settling their differences. Reports state Vanessa will receive at least $75 million as her share of the community estate, in addition to ongoing spousal and child support. Part of the division to Vanessa includes three of the parties' mansions.
---
Divorce Recovery:
- Katy Perry recently stopped following ex-Russell Brand on Twitter, and rumors run that she is on to a new relationship with Tim Tebow.
- Reports have surfaced that Kim Kardashian is depressed, shying away from the public, and gaining weight. Rumors have her giving their wedding gifts to charity, without Humphries' knowledge.
- Eva Longoria removed her tattoo tribute located on the back of her neck to her former husband. The couple divorced in 2010.
- Demi Moore is in rehab for an eating disorder and addiction issue. Demi Moore and Ashton Kutcher divorced last year.