We hope your summer is in full swing and you are finding places to cool off from the heat wave! In "In the Practice," we bring you the hottest Family Law case which resulted in a sizzling sanction for court misuse. If you are thinking about summer love, check out our marriage statistics in "In the News." Families First has been heating up with media appearances and the kick-off for our new legal column in SCV-CAMFT (Santa Clara Valley Chapter, California Association of Marriage & Family Therapists). And our Celebrity Watch picks up steam with the quick fire settlement in the TomKat Divorce! Link to my website

In The Practice
A new California case this summer is a stark reminder that unfair play in family court will cost you – even if you don't have the income to pay! In IRMO Aaronson and Olisca (unpublished case), Wife thought she had the upper hand, filing for nullity of marriage from Husband on the ground of fraud, alleging Husband married her to avoid deportation. Kris Humphries' lawyer might want to take note!

The trial on this issue took 6 months. Slighted by the false claims, Husband requested attorney's fees and costs, on the basis that Wife and her attorney "purposefully delayed the proceedings, knowing full well that any delay could lead to his possible deportation." Husband argued he had tried to settle the suit several times, but wife refused. The Court sent down the gavel finding Wife and her attorneys sanctionable! Although Wife was unemployed, the Court required her to pay $15,000 of Husband's attorney fees and her attorneys to pay a $500 sanction.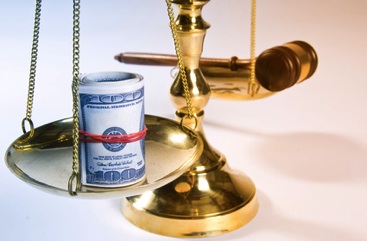 Wouldn't it have been better if this couple could have sat down together at the mediation table? Husband tried, but Wife was unwilling. Instead, she chose to slander Husband in court following the advice of counsel. As a result, she paid a hefty fee and lost on the merits.

If your ex offers to settle, settle! Fighting just to fight, resulting in needless litigation may end up costing you in sanctions. Before you rush off to battle in the courtroom, consider is it really worth it? Remember, there's no win in family law, but there's a right way to divorce!
---
In The News
Second and Third Marriages are Failing at an Alarming Rate!
In America, second and third marriages face an uphill battle. Over 67% of second marriages and 73% of third marriages end in divorce. Why? Some speculation includes:
Rebound effect: A significant number of people enter a second or third marriage "on the rebound" of a first or second divorce. Since divorce is highly emotional, it is hard to slow down, and this might mean not giving yourself enough time to recover from their first divorce. As a result, they are liable to repeat their mistakes, making them susceptible to similar conflicts.
Experience: For others, since they have already divorced, divorcing again seems more manageable. They may even recognize the warning signs earlier than they did first time around and are quicker to react and more determined to minimize the agony.
Blended Families: Most second and third marriages require blending two families into one. This adds many more challenges to the romantic relationship, including the relationship between the step-children, step-parents, and exes – leaving the romantic couple wondering, "Where's my time?"
What can you do? If you are in a second or third marriage or considering it, do some homework. Be prepared for the battle so you can beat it from the start!
---
Families First Mediation News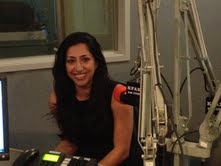 This month, Dina was invited as a guest to Life!Line with Craig Roberts to discuss Divorce Hotel and the importance of mediation in family law. Life!Line is a weekly program on KFAX San Francisco (AM 1100). You can listen to Dina's interview at "Divorce Hotel and Benefits of Divorce Mediation," Dina also has several advertisements for Families First Mediation running on KFAX throughout the summer. Be sure to listen and pass the message on to your friends!

Dina's bi-monthly column in SCV-CAMFT News titled Broken Love made its featuring debut this month. Dina's column will address issues related to the intersection of divorce (family law) and therapy. This month's topic discussed the basics of a divorce case and the options available to each couple. You can also access this month's column, "I'm Getting a Divorce. Now What?," at our website.

Let us know how your thoughts and please stay tuned for more Families First Mediation News.
---
About Us
Families First Mediation is a boutique mediation firm providing mediation services for a wide range of family law issues, including divorce, custody, and support issues, with offices both in San Jose and Los Angeles, California. At Families First, we empower couples to resolve their divorce dispute, by guiding them through the divorce process in a confidential space, efficiently and affordably, without the couple ever having to go to court. If you or someone you know has a family law dispute, don't rush to court. Give us a call first. There's a better way to resolve your problem and it's never too late! 

To schedule a free consultation, please call Dina at (408) 357-3486 or (323) 786-3486. You can access our prior months' newsletters at www.ffmediation.com/resources
Tips and Tidbits

With Dina

---

Celebrity Watch


TomKat Divorce. "Rock of Ages" star Tom Cruise and his wife Katie Holmes hit divorce court and in 2 weeks arrive at a settlement. Some speculate Church of Scientology pressured couple to a speedy settlement. Holmes feared Cruise was planning on sending Suri to join the Church of Scientology's Sea Organization, which functions almost as a religious order within the church.

Support speculation? 33-year-old actress Katie Holmes may beentitled to $3 million for each year she was married to Cruise. After almost six years of marriage, her take could be around $18 million. The parties had a premarital agreement.

R. Kelly is blaming Ryan Gosling for ruining his marriage ... sorta ... Kelly claims after watching Gosling's movie, "Notebook," he realized his own 12-year marriage couldn't stand up to the romance featured in the flick.

Former supermodel Christie Brinkley and her ex-husband Peter Cook have reached a settlement over child support for their two children, Jack, 17, and Sailor, 13.


---

Priciest Divorce Settlements

Neil Diamond divorced second wife, Marcia Murphey, in 1994 after 25 years of marriage and two sons. Murphey received an estimated $150-million settlement after she petitioned for half of the hit-maker's fortune. She's "worth every penny," Diamond later reportedly said of Murphey.

Jennifer Lopez paid backup dancer & choreographer Cris Judd $14 million to end their eight-month marriage.

Michael Jordan reportedly handed over $168 million to his ex-wife Juanita when their 17-year marriage ended in 2007.

When Madonna divorced director Guy Ritchie in 2008 after eight years of marriage, Ritchie walked away with between $76 to $92 million -- almost a fifth of the singer's estimated $500 million net worth.

Kevin Costner divorced Cindy Silva, his college sweetheart, in 1994 after 16 years of marriage. Silva reportedly received.

---