Spring is finally here! Hopefully, you finished your taxes in time and are set to enjoy this new season. This month was an eventful one for family law. The California Court of Appeals took a challenging case to answer, "Who's Your Daddy?" in In re D.A. I discuss the case and my thoughts in our "In The Practice" section. A divorce attorney has been sentenced for breaking into his client's ex's home. This and more can be found in our "In the News" section. Have you been able to keep up with our Hollywood couples this month? Don't worry! We have the latest buzz in our Celebrity Watch section.

Link to my website

In The Practice

In October 2011, Newsweek broke a story about the underground market to obtain "free sperm," in the article, "You Got Your Sperm Where?" In the procreation world, free sperm can save families hundreds of thousands of dollars, although the option comes with social, medical and legal challenges. Consider: the transaction can happen anywhere, including your local Starbucks' restroom, and medical testing is limited to the requirements imposed by the individuals. If the proper legal releases are not signed, which they probably are not, these donors might also be signing up for child support! You can access the article here.

California courts have not addressed free sperm conceptions yet, but this month, another pivotal paternity case, In re D.A., came from the Second District Court of Appeal (which includes Los Angeles County). The case is another in a long line of cases defining parentage, which isn't easy given our ever-changing conception or family model.

Well, how do you answer, "Who's your daddy?," in California? Be warned. It is far more complicated than it seems. For our purposes, here's a quick and overly simplified framework. First, is the child's mother married? If yes, the husband is presumed to be the child's father and gets to go on the birth certificate. Second, is there a man holding himself out to be the father of this child and has brought this child into his home? He might not be biologically related. If so, he too gets father status. If you answered yes to both questions, you obviously have a problem! When that happens, the Court looks to the bond between the child and the competing fathers to ascertain the child's best interests. Or, as in In re D.A., the Court says you answered the question wrong and decides for itself!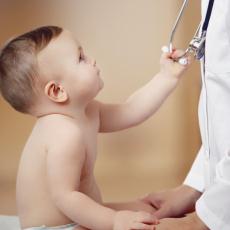 In In re D.A., while the Mother was pregnant, she told the biological father, C.R., that he could be the father of D.A. By then, she had already moved on to a new relationship and told her current boyfriend, E.A., that he was the father. C.R. attempted to assist Mother during her pregnancy and be involved with the childbirth and baby; however, Mother refused and cut off all means of communication with C.R. When Mother landed in prison for drug use, and the child was about 6 months, the Court had to answer "Who's D.A.'s daddy?"

The Court found that, although E.A. was fathering D.A., C.R. was the father because he attempted to father D.A. but had been wrongly kept from him (relying on former case, Kelsey S.). The Court ordered that D.A. be placed with Mother and C.R., and that E.A. have some temporary visitation to smooth D.A.'s transition. By this time, D.A. was almost 2 ½ years old, has no relationship with C.R., and E.A. has been raising him. What are your thoughts about the Court's decision?

The point? The courts are doing their best to keep up with the changes in the family unit, but to me, it's seems like we are sticking cork into a punctured bucket hoping it doesn't explode. Taking our law and applying it to these unique family situations is unnerving. I doubt parents to-be are thinking about the impact paternity law has in the context of their sexual relationships. The child is best served if the parties can cooperate with one another to devise a custody and visitation plan for the child. This might mean custody and visitation to both fathers. Unfortunately, in these tricky cases, the emotions are so intense these parents rarely receive the help they need to reach an agreement and leave it to the courts to decide.
---
In The News
After the suicide of a teenage girl, Morocco said it would amend a law allowing rapists to marry their underage female victims.
A New Mexico divorce lawyer was convicted and sentenced for helping his client break into her ex's home. Surveillance cameras caught the intrusion and the scuffle between the lawyer and the ex. The lawyer is serving 30 days in county jail followed by 334 days of supervised probation and community service hours.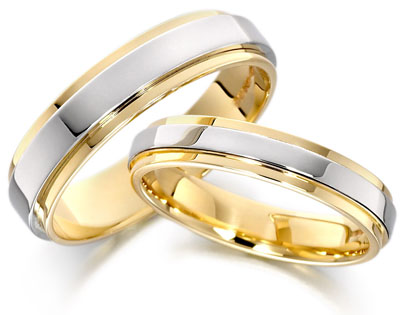 New York City hosted the first divorce expo, mirroring bridal expos, providing attendees information about the legal process, therapy, fitness, financial matters, dating, and more.
New federal report finds 38% of American women have never been married, and the median age for first time marriage for women is 25.8.
According to a study from Denmark, parents of children with cancer may be under emotional strain, but they are no more likely than other couples to split up.
---
Families First Mediation News

This month, Dina's article "It's Time for More ADR in Family Law," was published in the California State Bar Family Law News. The publication appears in print and online for members of the Family Law Section with the California State Bar. At Families First, it is important to us to participate in a healthy dialogue about bettering our family law system to best serve our community. You can view Dina's articles here.
---
About Us
Families First Mediation is a boutique mediation firm providing mediation services for a wide range of family law issues, including divorce, custody, and support issues, with offices both in San Jose and Los Angeles, California. At Families First, we empower couples to resolve their divorce dispute, by guiding them through the divorce process in a confidential space, efficiently and affordably, without the couple ever having to go to court. If you or someone you know has a family law dispute, don't rush to court. Give us a call first. There's a better way to resolve your problem and it's never too late! 

To schedule a free consultation, please call Dina at (323) 786-3486. 

You can access our prior months' newsletters at www.ffmediation.com/resources.
Tips and Tidbits

With Dina

---

Celebrity Watch:

Jennifer Lopez opened up about her divorce to Marc Anthony in her interview with Vogue. Jennifer attests that it's a sad time for her, but she and Marc are still friends and parents to their four-year old twins. Marc Anthony filed for divorce this month.

Gossip airwaves are still pretty congested regarding the Peter Facinelli and Jennie Garth's divorce. Commentators argue Peter's adulterous ways landed the couple in divorce court; others state the couple grew apart and Jennie was jealous of Peter's fame. The couple was married for 11 years and has three children.

Jada Pinkett Smith speaks out against the divorce rumors in the French magazine Gala, stating the couple is happily married. The most recent rumor: she had an affair with Marc Anthony, who is currently in divorce court with Jennifer Lopez. The Smiths have been married for 15 years and are parents to two children.

Comedian Eddie Griffin is officially divorced, just six months after marrying Nia Rivers in Las Vegas. The couple wed on September 8, 2011, and filed a joint divorce petition by October 29, 2011, citing irreconcilable differences.

Kobe Bryant bought a new $329,000 Ferrari amid pending divorce.

Christie Brinkley appeared on the Today Show on March 27, 2011, and broke down while discussing her divorce. She asked Peter Cook to stop contacting her, and asked the judge to protect her right to peace.

Ronan Keating, X Factor judge, and his wife Yvonne ended their 14-year marriage. Ronan failed to get his relationship back on track after his affair with back-up dancer Francine Cornell. Ronan announced the divorce on Twitter.

Heidi Klum filed a divorce petition this month, and Seal followed suit, filing a response. Both cited irreconcilable differences.

Kim Kardashian has moved on to a relationship with Kanye West, while her divorce proceedings with Kris Humphries are still on going. Her sister, Kloe Kardashian, has voiced that Kim is moving too fast and her relationship with Kanye might harm her in the divorce proceedings. Take note Kim!

American Idol winner Ruben Studdard and his now ex-wife Surata finalized their divorce. Surata received next to nothing in the division of assets, consistent with the premarital agreement.

Sources confirm that Arnold Schwarzenegger and Maria Shriver will be filing for divorce. The couple announced their separation some time ago.