Happy summer! It's back. Kids are out of school. Long sunny days. And this summer, the World Cup! And it's not the only heating competition. Divorce is getting a run for its money. New research suggests divorce rates are not as high as we believed. Check out "In the Practice" for more. Keeping up with the World Cup, visit "In the News" for some international stories. And remember to stop by "Celebrity News," for what's shaking in Hollywood.

Make sure to visit our newly designed website for more information, and the latest additions to our blog and iMediate series.

IN THE PRACTICE
This past spring, renowned researcher and author, Shaunti Feldhahn, published her book, "The Good News About Marriage," presenting eight years of intensive investigation of complex divorce statistics. For decades, folks have cited that the divorce rate in America is a whopping 50%. Serious studies have undermined this statistic, pointing to issues like incomplete data, simplistic math, and improper timelines.

Now with years of research, Feldhahn provides some data we can sink our teeth into. Feldhahn estimates the overall divorce rate for the country is around 31%. Feldhahn writes, "No-one knows what the average first-marriage divorce rate actually is, but …we can estimate it is probably closer to 20-25%. For all marriages (including second marriages, and so on), it is in the 31-35% range, depending on the study." Feldhahn points out that even the 2009 Census Bureau found 71% of women were still married to their first spouse.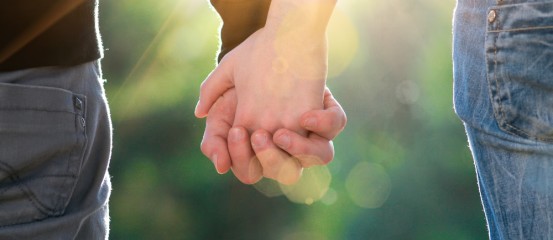 Prior to Feldhahn's report, there was widespread belief that the divorce rate is just as high among Christians. However, Feldhahn found that statistic from George Barna had been taken out of context. The Barna Group studies focused on the divorce rates of those with Christian and non-Christian belief systems and didn't take worship attendance into account. The vast majority of Americans actually profess to have Christian beliefs but less than a third actually attend church regularly or adhere to Christian tenants. Among those that attend church regularly, the divorce rate drops anywhere from 25-50%.

This is great news for married couples. Divorce in not inevitable. If you believed the odds were stacked against you, you were more than likely to give up on your marriage or believe your marriage was eventually doomed. According to Feldhahn's research, on average 80% of married couples are happy in their marriage and these couples enjoy being married. Hopefully, as this research becomes known, couples will be more positive about their marriages!
---
IN THE NEWS
Brazil: The number of Brazilians getting divorces is at a record high. From 2010 to 2011, divorce rates jumped 46%. The jump is credited to new laws making it easier to divorce.

Scotland: The number of divorces granted by Scottish courts fell by 2% in the year to the end of last March, continuing a downward trend.

United Arab Emirates: Divorce cases among Indians in the UAE have reached a chronic level, according to Dubai-based legal experts.

China: a man distressed by his divorce intentionally rammed a car into electric scooters and pedestrians near a school in southeastern China killing six.
---
FAMILIES FIRST NEWS

Broken Love: Dina's recent article, "Why a Premarital Agreement?" was published in the May/June 2014 Edition of the SCV-CAMFT newsletter. This might be a great resource for you and your clients and is available here.
---
ABOUT US
Families First Mediation provides mediation services for a wide range of family law issues, including divorce, custody and support issues. We empower couples to resolve their dispute in a confidential space, efficiently and affordably. To schedule a free consultation, pleace call us at (408) 357-2486. You can access our prior month's newsletters at www.ffmediation.com/resources.
CELEBRITY WATCH

Comedian Lisa Lampanelli filed for divorce from her husband of four years, Jimmy Cannizzaro. It comes months after the couple revealed their astonishing weight loss after a sleeve gastrectomy - a type of gastric bypass surgery - in 2012.

Author and film director Michael Moore is undergoing a vicious divorce. He has gone as far as inviting two of his agents to partake in the ordeal. Moore is planning to bring Mort Janklow and Ari Emanuel to the stand in his defense.

Melanie Griffith has filed for divorce from husband Antonio Banderas. The couple released a joint statement that they "have thoughtfully and consensually decided to finalize our almost twenty years marriage in a loving and friendly manner honoring and respecting each other, our family and friends and the beautiful time we have spent together."


Rumors abound that Heidi Klum is getting back together with her ex-husband, Seal, after the former lovers reportedly got cozy during a restaurant date with their four kids.

Speculation continues that Beyonce and Jay Z are thinking about divorcing after rumors were sparked following Jay-Z's elevator fight with Solange Knowles.