Summer is rolling! And so are we! We are so excited to share the launch of our bi-weekly web series, "iMediate," on our YouTube Channel with you today. Learn more about our launch and the upcoming videos in, "In the Practice." Quite a lot has happened in the divorce world, including a Michigan woman who hired a hitman to kill her husband instead of divorce him, and the Chinese divorcing in record numbers to get their children in better schools. Learn more in "In the News." For those of you who missed the Life!Line divorce panel, we now have the program available for you. Don't forget to check out this month's Celebrity Watch!

For those of you receiving our newsletter through "Gmail," please note, the new changes to their inbox affect the readibility of the right column and place our newsletter in the "Promotions" tab. You can click "view email in a browser," at the bottom to read the newsletter properly.



Families First Mediation

IN THE PRACTICE

At Families First Mediation, one of our goals is to educate our audience about the importance of mediation when confronting a divorce, legal separation, or custody matter. What better way than through our YouTube channel. Dina prepared seven episodes on divorce mediation, ranging in topics from divorce process, custody, and support. One episode will be released every two weeks on Tuesday. To launch our series, we are giving you a sneek peek right here in our newsletter! You can check out our teaser here.

Don't forget to subscribe to our YouTube channel so you don't miss any of the episodes!
---
IN THE NEWS
Around the World: A Michigan woman was caught on tape hiring a hitman to kill her husband. She believed it was an easier solution than divorce. Tipped off by the woman's colleague, the police sent an undercover cop. Watch the video here.

In North Carolina, the legislators are reviewing the Healthy Marriage Act, which would extend the current one-year waiting period to two-years in order for a divorce to be finalized. During that time, the couple would have to complete courses on improving their communications skills and conflict resolution. If the couple has children, they would have to take at least a four-hour class on the impact of divorce on children.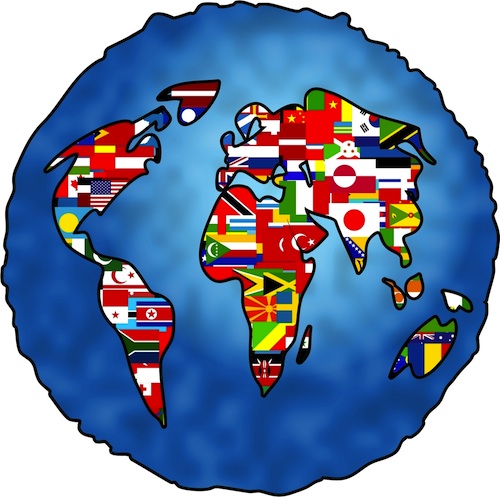 Parents in China are resorting to divorce to get their children in to better schools. Separating reportedly allows one parent to switch address, circumventing a new ban on children attending schools outside their residential district. This lead to a surge in divorce applications, which prompted one registration office to impose a daily limit on the number it processes. The divorce hike is also related to the country's property ownership limitations, which were introduced in March. It is estimated that divorce is up 70% from the first six months of 2012.

In Singapore, mandatory mediation and/or counseling have now been extended to couples who are going through divorce proceedings and have at least one child below 14 years of age.

---
FAMILIES FIRST MEDIATION NEWS

Dina went LIVE on KFAX's Life!Line with Craig Roberts on January 15, 2013, joining guests Pastor Tim Brown, Senior Pastor of Calvary Church in Fremont, and Pastor Richard Crooks, author of Finding God in the Seasons of Divorce, to discuss the spiritual, legal, and practical implications of divorce. The conversation was lively, discussing not only why marriages might end in divorce, but also how you might strengthen your marriage or, if single, what you should look for in a life-partner. If you missed it, you can now listen to the program and share it with those that you know might benefit.

---
ABOUT US

Families First Mediation is a boutique mediation firm providing mediation services for a wide range of family law issues, including divorce, custody, and support issues, with offices both in San Jose and Los Angeles, California. At Families First, we empower couples to resolve their divorce dispute, by guiding them through the divorce process in a confidential space, efficiently and affordably, without the couple ever having to go to court. If you or someone you know has a family law dispute, don't rush to court. Give us a call first. There's a better way to resolve your problem and it's never too late!
 To schedule a free consultation, please call Dina at (408) 357-3486 or (323) 786-3486. You can access our prior months' newsletters at www.ffmediation.com/resources.
CELEBRITY WATCH

Kelly Rutherford spent almost $1,500,000 during her prolonged divorce dealing with monetary & custody issues, which apparently left her with debts north of $2,000,000 once you factor in unpaid income taxes, loans and various other IOUs, per trusty TMZ.

Divorce battles take a rough turn as Bethenny Frankel & Jason Hoppy 'bicker in court over junk food and other trivial details' in custody fight for two-year-old daughter Bryn. Bethenny & Jason are still living in the same home.

Deion Sanders tweets victory after 18-month divorce. "Thank God Thank God! This 2 year Drama filled divorce is over. Prenup stood, Custody of All kids, pay yo own fees! God is Faithful! Truth."


Mayim Bialik, star of the hit television show, Big Bang Theory, finalized her divorce in May. Her recent blog posts regarding nursing her four-year old child have some questioning her parenting.

British TV chef Charles Saatchi divorcing his third wife, Nigella Lawson, British food writer, publicly. Lawson learned of the divorce through the newspaper. The divorce happens four weeks after photographs emerged showing Saatchi choking Lawson outside a London restaurant.