Here at Families First Mediation, we want to wish you all a very happy holiday season. As this season kicks into full-gear, you may be more aware of those who are less fortunate than you, particularly in light of the Newtown disaster. If you have family and friends who are newly divorced, separating, or suffered a family loss this year, please take some extra time to reach out to them. I'm sure your kindness will be most appreciated.This couple asked their family and friends to support them during a difficult holiday split in this month's

viral video

.

This month, we highlight the top 5 apologies and top 10 most shocking celebrity divorces for 2012. Did you know Sesame Street tackled divorce this month? See "In The News" below for the video link. Holidays haven't slowed down our celebrities. Check out "Celebrity Watch" for more.

If you have family or friends looking for an amicable way to resolve their legal separation, divorce, or custody matter, please suggest us! Your vote of confidence is always appreciated!

Please take time to add us to your safe senders to make sure our newsletters make into your inbox and not the junk folder. Thank you.



Families First Mediation

IN THE PRACTICE
Top 5 Apology Faux Pas
5. Comedian Daniel Tosh Funny Isn't Funny: Tosh made a rape joke that offended a female audience member. When she called him on it, he responded to the crowd, "Wouldn't it be funny if that girl got raped by, like, five guys right now?" Great way to fix your problem...Tosh attempted to apologize on Twitter, but landed pretty flat – something to the effect that he was joking. Really?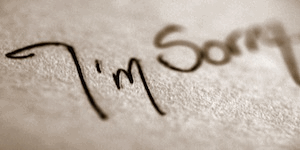 4. Secret Service Director Mark Sullivan Apologizes for his Agents Gone Wild: Eight Secret Service agents were fired or forced to resign following a sex-filled romp at a hotel in Colombia with as many as 20 women. Sullivan apologized stating the incident was a one-time event, but further investigations suggested further romp'y'ness.

3. Kristen Stewart for Cheating on her Twilight Co-Star: Stewart's mythical life became a reality when photographs of her making out with director, Rupert Sanders, were leaked. Fans were outraged and Stewart apologized for a "momentary indiscretion." It was as momentary as the photo.

2. Apple CEO Tim Cook for the Crappy Maps App:
Although CEO
Cook apologized, Scott Forstall, the executive who oversaw the Maps development, resigned without apologizing. And so now, when you are lost, just thank "Scott-y."
1. Nasdaq CEO Robert Greifeld for Bungling Facebook's IPO: CEO Greifeld not only apologized for the trading errors costing brokers, but agreed to a rigorous self-evaluation and a final settlement to repay the brokers for botching the IPO. Impressive. An apology done well!
Top 10 Shocking Celebrity Splits of 2012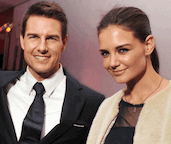 10. Tom Cruise and Katie Holmes
9. Heidi Klum and Seal
8. Will Arnett and Amy Poehler
7. Rhea Perlman and Danny DeVito
6. Chad Johnson and Evelyn Lozada
5. Jennie Garth and Peter Facinelli
4. Danica Patrick and Paul Hospethal
3. Mayim Bialik and Michael Stone
2. Katy Perry and Russell Brand
1. Jennifer Lopez and Mark Anthony...maybe this wasn't shocking.
---
IN THE NEWS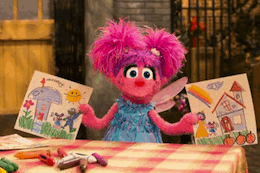 "D" is for Divorce.
Hard to believe, but after more than 40 years on the air, "Sesame Street" has finally tackled the topic of divorce. We really felt this new
clip
did a great job in addressing a difficult topic in a sensitive and kid friendly way. It'll be very helpful for families facing this issue and looking for resources. Please share it!

Division of Labor. A new report from the Bureau of Labor and Statistics states that men did 16 minutes of housework on average a day compared to 52 minutes for women in 2011.
---
ABOUT US

Families First Mediation is a boutique mediation firm providing mediation services for a wide range of family law issues, including divorce, custody, and support issues, with offices both in San Jose and Los Angeles, California. At Families First, we empower couples to resolve their divorce dispute, by guiding them through the divorce process in a confidential space, efficiently and affordably, without the couple ever having to go to court. If you or someone you know has a family law dispute, don't rush to court. Give us a call first. There's a better way to resolve your problem and it's never too late!
 To schedule a free consultation, please call Dina at (408) 357-3486 or (323) 786-3486. You can access our prior months' newsletters at www.ffmediation.com/resources.
---

CELEBRITY WATCH

LeAnn Rimes broke down in an emotional E! interview when she discussed her 2009 affair with now-husband Eddie Cibrian that led to the end of both their marriages and a relentless paparazzi following.

J-Lo admitted that her divorce with Marc Anthony was devastating. She broke down in front of cameras on Hollywood Life this month.


Former CIA director David Petraeus said his wife would divorce him if he followed through with a campaign for the presidential seat in recently released audio recording.

Jenni Rivera, the Mexican-American singer who died this month in a plane crash, filed for divorce from Esteban Loiaza, two months prior for personal circumstances, ending their two-year marriage.

Kanye West is voicing his opinion about the slow-moving Kardashian-Humphries divorce. He wants it now! Well, he'll have to wait. Kim only has a check-

in date with the court

in February to see if the case will be set for trial. Now a trial on a 72-day marriage - that will be entertaining to watch.

Ashton and Demi Moore are still separating but Demi has been out with her new 26-year-old boy toy vacationing in Miami. Once you go young, you can't go…?

The Kris and Bruce Jenner divorce rumors continue, although both Kris and Bruce have tried to stop them. Do you blame us? We all see enough of what's happening in your marriage.