If you thought dividing the chores was going to bring matrimonial harmony, think again! This month, a new study shows marriage partners that share chores have higher rates of divorce. To learn more, check out "In the News." And don't worry! In "In the Practice," we provide you some easy to use techniques proven to help relationships like yours succeed. Have you shown your pearly whites lately? Visit our "Families First News" to learn how. Finally, our "Celebrity Watch" has the latest entertainment news, including a spot-light on our Hollywood couple ending a more than 40-year relationship. Link to my website

IN THE PRACTICE

Turns out, having an equal sharing relationship in marriage is not a guarantee for marital success. We have the details of the study in "In the News." What could this mean for us? For successful relationships, we need to put the right time and energy to give us the chance for healthy and loving relationships. We'd like to provide you three working tips you can use today to help you towards that goal!

1. Keep cool! When you are calm, you can think more clearly and deal with the actual issue, rather than stifled by your emotions. Deal with relationship problems when you are in the right mind frame. If you are in an argument, and you notice that you are so angry that your heart is pounding, choose to step back. Take a break. You might write down what is bothering you through the week. If at the end of the week, these items still bother you, take time to sit and discuss them with your significant other. If it helps you, choose a public place to have this discussion.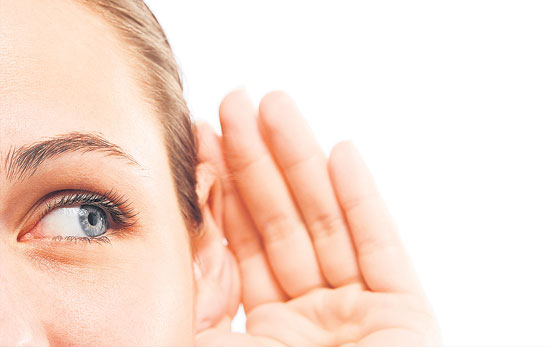 2. Be a good listener! This is so hard especially when we are wired for instant responses. Rather than listen, we formulate our response, discredit what the person is saying, or just not listen busying ourselves with something else. Instead, try to look the person in the eye. Use body language that says you are listening – it will also help you actually listen. Ask open-ended questions to get more information (rather than statements that would end the conversation). And if you are a risk taker, maybe ask about his or her emotions with, "How do you feel about that?"
3. Address the problem not the person! It's hard to stay focused on the problems we have when the source of the problem seems to be our significant other. Keep focused on the issue you are having. Work together to solve the problem. Stay away from personal attacks. For example, if the house is messy – say just that and what you need, "Please pick up after yourself." Don't say, "You are so lazy" or "You are so sloppy." Hopefully, you can apply some of these this week and experience a little more happiness in your relationships.
---
IN THE NEWS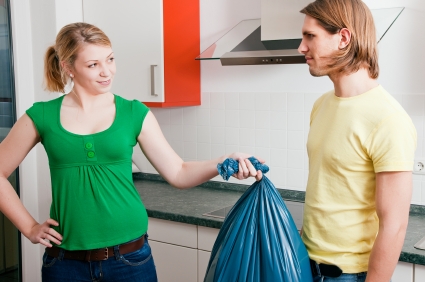 A study in Norway finds that couples that split household chores had higher rates of divorce! The researchers did suggest that the correlation between chores and divorce was more likely to be indirect. However, marriages that are based on more equal counterparts in several areas including financial success, decision-making power and gender roles, tend to have spouses who were more independent. Thus, a spouse in these marriages was more likely to separate in an unsatisfactory marriage where a more dependent spouse would likely stay. Gender equality has given more women the liberty to leave unhealthy marriages.
---
FAMILIY FIRST MEDIATION NEWS

Dina's bi-monthly column in SCV-CAMFT News titled, Broken Love made addressed how marriage and family therapists can help their clients navigate the divorce process. You can also access this month's column at our website.

Professional Photography: Have you shown off your pearly whites recently? Time to up date your photo from the 90s? Many of you have asked who did Dina's professional photos. The secret is out. We are happy to recommend Adam Tillmany-Young. If you would like to schedule your professional shoot, reach out to Adam through his website at www.hillcityfoto.com or email Adam at adam@hillcityfoto.com.
---
ABOUT US

Families First Mediation is a boutique mediation firm providing mediation services for a wide range of family law issues, including divorce, custody, and support issues, with offices both in San Jose and Los Angeles, California. At Families First, we empower couples to resolve their divorce dispute, by guiding them through the divorce process in a confidential space, efficiently and affordably, without the couple ever having to go to court. If you or someone you know has a family law dispute, don't rush to court. Give us a call first. There's a better way to resolve your problem and it's never too late!
 To schedule a free consultation, please call Dina at (408) 357-3486 or (323) 786-3486. You can access our prior months' newsletters at www.ffmediation.com/resources.
Tips and Tidbits

With Dina

---

CELEBRITY WATCH


Danny DeVito and Rhea Perlman are separating after 30 years of marriage. The couple has known each other for over forty years.

Jamie McCourt takes former Los Angeles Dodgers owner Frank McCourt back to court. Frank undervalued the price of the Dodgers, giving him a $2.15 billion windfall in the divorce settlement.

Anne Hathaway married her boyfriend of four years Adam Shulman in Big Sur after a year-long engagement.

Khloe Kardashian and Lamar Odom quelled rumors that there marriage is in trouble as they celebrated their third wedding anniversary.

Usher has reportedly put the $3 million dollar home on the market where his ex-wife Tameka Raymond has been living since 2009. Usher is within his rights to sell the home as long as he gives 60 days notice.

Former California Governor Arnold Schwarzenegger recently stated that despite the strain of being in office, his marriage was not over before his wife Maria Shriver found out about his infidelity. "I've always loved her from the first moment I met her…that's why I felt always terrible about the whole thing."

Demi Moore and Ashton Kutcher haven't filed for divorce nearly a year after announcing the end of their marriage. There is speculation that they were never legally married and their Kaballah marriage ceremony was only symbolic.

Divorce documents reveal that Katie Holmes will receive nearly $5 million in child support and that she would not be receiving any of Tom Cruise's $280 million dollar estate.

Russell Brand says divorce from Katy Perry was due to "incompatibility."

Russell Crowe and Danielle Spencer have divorced after nine years of marriage. The couple has two sons together and Crowe continues with a hectic work schedule while Spencer remains in Sydney, Australia with Charles and Tennyson, aged eight and six.