According to today's latest divorce process, divorcing will help you become your greatest self. Seriously. Learn more in "In the Practice." The results are in for the top divorce cities in the nation. San Jose comes in at 19 of 100 and Los Angeles in at 71 at 100 – 100 having the highest number of divorces. More in "In the News." Will Arnett filed for divorce from Amy Poehler. This and more in "Celebrity News."

Make sure to visit our newly designed website for more information, and the latest additions to our blog and iMediate series.

IN THE PRACTICE
Gwyneth Paltrow and Chris Martin are separating, or according to Gwen's post, pursuing "conscious uncoupling." Often, celebrities bring new or unknown concepts to the public's attention. As such, this is the first time I have heard of "conscious uncoupling." The term was coined by Los Angeles therapist Katherine Woodward Thomas, who offers a five-week online course to "release the trauma of a breakup, reclaim your power and reinvent your life."

Gwen explains that marriage and divorce is the manner in which a person can be a "fully realized person." "Unconscious uncoupling" is that process. The end of a marriage has less to do with the other's spouse's fault, but an opportunity for interpersonal growth. In other words, you look to yourself to find out what you did wrong in the marriage and how you could mature as a person. This does not result in the couple reconciling, but moving on as single "newly realized person."

Moments of crisis definitely give us an opportunity to grow interpersonally, emotionally and spiritually. Divorce certainly is one of these times. However, "unconscious uncoupling" ignores the pain, betrayal, and confusion of divorce. Before true interpersonal growth can happen, couples should have an opportunity to be angry, grieve, and separate from their marriage, both emotionally and physically.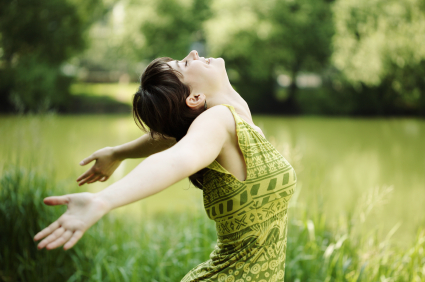 I'm also very curious how "unconscious uncoupling" works when one partner has had an affair, an addiction, or there's been domestic violence, abuse, or criminal activity. Should the injured party (or in some of these situations, the victim) assume fault for the ended marriage for his or her interpersonal growth? How could these situations fall within "unconscious uncoupling?" These marriage-ending situations have little to do with the couple's desire, or lack thereof, to be married to the other for life. Instead, one spouse has participated in dangerous external activities that have wreaked havoc on their marriage. How can we say that these marriages ended because the injured spouse was immature or was not a "fully realized person?" The injured spouse would have to completely ignore his or her suffering because the other spouse betrayed him or her.

On Gwen's blog, her mentors further express that "unconscious uncoupling" understands the reality that long-term marriage are an outdated concept better suited to a time when human life expectancy was closer to 30 than 80. They argue that a lifetime commitment might be too much pressure for a person. This actually contradicts research. The research shows that elderly couples in long-term marriages have more satisfying and longer lives than their unmarried or divorced counterparts.

We probably can all agree marriage is difficult. However, instead of waiting for a divorce to become a "fully realized" person, reach out to your spouse now to find areas you could improve. Put in time and awareness into your marriage now so it lasts. And remember to tell them thank you for the little things they do!
---
IN THE NEWS
Top Divorcing Cities: Men's Health ranked the divorce rates of the largest 100 cities in the United States. The lowest rate was in Madison, Wisconsin. The highest rate was a surprise with Charleston, West Virginia. For California cities: San Jose (19), Oakland (20), San Francisco (21), Stockton (31), San Diego (56), Riverside (61), Sacramento (68), Bakersfield (70), Los Angeles (71), and Fresno (74).

No Sex During Divorce: Senator Richard J. Ross, a Republican from Massachusetts, filed a bill limiting the divorcing spouse who remains in the family home from having a dating or sexual relationship within the home, when children are involved, until a divorce is final.
Families First Mediation provides mediation services for a wide range of family law issues, including divorce, custody and support issues. We empower couples to resolve their dispute in a confidential space, efficiently and affordably. To schedule a free consultation, pleace call us at (408) 357-2486. You can access our prior month's newsletters at www.ffmediation.com/resources.
CELEBRITY WATCH

Two years after they announced their separation, Will Arnett has formally filed for a divorce from his wife of nine years, Amy Poehler.

David Guetta and his wife Cathy have divorced after 22 years of marriage.

Jennifer Lopez claims her divorce inspired her new album. The 44-year-old star has revealed her split from ex-husband Marc Anthony in 2011, after eight years of marriage, was a ''turning point'' in her life and gave her a different perspective on love, which she has written about in her tenth record.


Tuere Short, wife of Columbos Short, actor on Scandal, filed for divorce Tuesday, citing irreconcilable differences and asking for sole custody of their 2-year-old daughter. Tuere has a restraining order against Columbos, after she states he choked her and threatened to stab her with a knife.

Things were looking rough for Hollywood actress Kate Hudson and her muse fiancé Matt Bellamy; but reports suggest the couple is back together in time for their wedding.

Country singer Trace Adkin's bad year is getting even worse – his wife has filed for divorce. 

His wife of 16 years, Rhonda, filed papers in Tennessee on Tuesday, citing "irreconcilable differences." Rhonda is asking for primary custody of the couple's three daughters – MacKenzie, Brianna and Trinity – and for Adkins to pay child support, alimony and all her legal fees. Adkins, who has battled alcohol addiction in the past, spent time in rehab in January after getting into an argument with a Trace Adkins impersonator on a cruise ship.

Billionaire Harold Hamm's controlling stake in Oklahoma City-based Continental Resources Inc. is at risk in his pending divorce after a judge ruled that the value of the stock's appreciation during his 26-year marriage may still be divided as a marital asset.