Did you keep up with the Summer Olympics? It was hard not to get pulled into the excitement, competition, and celebrations. I found myself cheering for sports I'm unfamiliar with and countries I've never visited. In "In the Practice," we've taken a closer look at trying to succeed by starting off on the wrong foot. Boomerang competition? Check out "In The News." One couple married… then divorced…and then married again – spanning over 70 years! If you have a moment, listen to this month's live broadcast with Dina on Life!Line. And our newsletter is never a win without our highly anticipated "Celebrity Watch" column.

Link to my website

In The Practice

The Olympics are such an exciting time. During the past month, the world seemed so much smaller and unified. Sports are a universal language. It's so easy to focus on the winners, the medals, and sweat and tears. But what about the false start? Think about the swimmer or the runner who had years of training for that exact minute. No Olympian is there just to participate. In a spirit to win, he or she leaps forward just a split second before the buzzard.

How many times in life do we have a false start? Our intentions are to win, to achieve, to do it right. But something about our planning, our timing, our intention is just off. But when you are in it, you are just that – in it. And it's hard to hear or see clearly. Without the proper coaching, you can miss the bull's eye.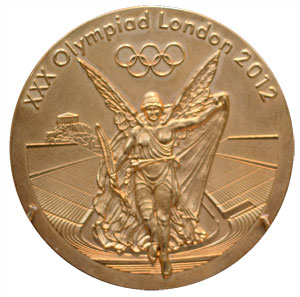 Family issues like divorce and custody actions are so similar. Spouses and parents starting out are pumped to fight for their legal rights, obtain the most custody, or pay the lowest support order. Quickly they gear up for the fight, hire "fierce" litigation lawyers, and prepare to go for the win. With the angst and fear, they are set for a false start to success. If fortunate enough, at least one spouse or parent will have a coach that will help them see the path they are set on isn't going to lead to a gold medal or any placement at all!

At Families First, we want to make sure everyone has a successful start to their process, whether divorce, custody or another family issue. Help your friends, colleagues, and clients have a chance at winning and suggest mediation as the gold medal for their divorce process.
---
In The News
Married Twice: Divorced Couple Ties Knot Again 48 Years After Splitting

Five decades after they divorced, Lena Henderson and Roland Davis said "I do" again --to each other. The Seneca, New York pair married as teenagers and were together for 20 years before they divorced in 1964 after four children together.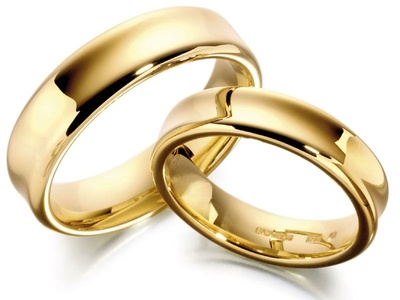 The couple never lost touch during their nearly 50 years apart, frequently talking on the phone (Henderson had even counseled Davis' then-new wife on how to deal with him). Davis popped the question -- again -- to Henderson over the phone after deciding to move back to New York. She said "yes," and he soon flew to Buffalo with the engagement ring pinned to his shirt out of fear of losing it during the flight.

Davis and Henderson tied the knot on Saturday August 4th at a church in Seneca. Evidently, true love can bare and endures all things.
---
Families First Mediation News

This month, Dina was invited as a guest speaker on Life!Line with Craig Roberts on KFAX 1100AM San Francisco. The live one-hour segment was an engaging conversation about current legal issues in family law, including the media frenzy surrounding the Tom Cruise and Katie Holmes divorce. You can listen to the recording here.
---
About Us

Families First Mediation is a boutique mediation firm providing mediation services for a wide range of family law issues, including divorce, custody, and support issues, with offices both in San Jose and Los Angeles, California. At Families First, we empower couples to resolve their divorce dispute, by guiding them through the divorce process in a confidential space, efficiently and affordably, without the couple ever having to go to court. If you or someone you know has a family law dispute, don't rush to court. Give us a call first. There's a better way to resolve your problem and it's never too late!
 To schedule a free consultation, please call Dina at (408) 357-3486 or (323) 786-3486. You can access our prior months' newsletters at www.ffmediation.com/resources.
Tips and Tidbits

With Dina

---

Celebrity Watch

Tom Cruise and Katie Holmes' divorce has been finalized - 53 days from the date Katie filed.

Stevie Wonder filed for divorce from wife Kai Millard of 11 years. Wonder cites "irreconcilable differences" and has requested joint custody of the couple's two boys.

Basketball Wives star Evelyn Lozada was the victim of domestic abuse last weekend, when her husband of 41 days, head butted her. Evelyn has remained silent.

Kris Humphries' ex Myla Sinanaj wants Kim Kardashian to stop dragging her into Humphrie's divorce. Sinaja has received at least four subpoenas demanding emails, texts, and other phone records.

Kate Winslet and Sam Mendes wrap up their divorce. The couple was married for seven years and are parents to eight-year-old son, Joe.

Vera Wang is separating from Arthur Becker, her husband of 23 years. The couple has two daughters.

Kris Humphries' parents filed for divorce this month

Usher and ex Tameka Foster's custody agreement is being reviewed by a judge. The judge has ordered Usher to reopen Foster's department store card he previously closed and pay Foster's nanny bill.

Natalie Portman married Benjamin Millepied, the choreographer she met on the set of Black Swan in 2009. The couple exchanged vows in a Jewish ceremony at a private residence on the coast of California.

Jon Gosselin, former TLC'S Reality TV star of Jon & Kate Plus 8, claims child support payments are forcing him out of his home. Jon says he's unable to keep up with court-ordered payments and maintain a residence.

Jada Pinkett Smith is still working to stop divorce rumors. Her Twitter feed received a lot of attention as she defended her marriage and posted many private family photos.