At Families First Mediation, we want to wish you a very Happy Thanksgiving. We have so much for which we should be thankful: family & friends, freedoms, and provisions of all kind. Did you know that if you have at least $2,200 in assets you are richer than 50% of the world, and if you have more than $61,000 in assets you are in the top 10%. But there is one freedom that cost an ex his business because of a vindictive former girlfriend. Learn which in "In the Practice." Did you know you are paying a hefty bill for unpaid child support? Find out this and more in "In the News." And not to alarm you, but Bruce Jenner might have had enough of the Kardashian parade and is ready to cut the Kardashian empire in half. There's never a dull moment in our "Celebrity Watch."
Link to my website

IN THE PRACTICE
In October, the California Court of Appeals released an important opinion regarding the power of an angry ex, the Internet, and freedom of speech. Darren Chaker had a brief romantic relationship with Nicole Mateo. The parties had a child together and became engaged in a contentious custody and child support dispute.

Nicole went online and posted on a review site a series of derogatory statements about Darren including:
Darren was a person to fear because "he is a criminal and a deadbeat dad."

He was taking steroids and "into illegal activities."

He committed fraud and was picking up streetwalkers and homeless drug addicts.
Dareen sued Nicole for defamation. However, the Court found that Darren was unable to show enough evidence to prove to the court he has a case for defamation that overcame Nicole's freedom of speech rights. The Court found that the statements were not actionable under defamation law. Nicole had a right to her opinion on that website.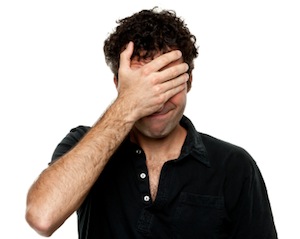 This is a really sad case. The anger, bitterness and betrayal parents feel in divorce and custody matters is akin to a ticking bomb. Whether Nicole has a freedom of speech right or not, this case should never have gotten to this point. If the parties had better coaching, whether in therapy, mediation or through lawyers, both parents could have saved themselves from the disaster of this case. Darren's business was ruined and both parents had to endure the excruciating litigation stress. And most importantly, their child suffered from the incredible amounts of anger between his parents and their inability to put his well being first.

At Families First Mediation, we want to make sure this doesn't happen to you, your family or friends, or those you may know. Let us help you take the sting out of the process and help your children succeed.
---
IN THE NEWS

Need a Smoke? You Might Lose Custody. In Dubai, the courts are considering whether smoking can be a determining factor in awarding custody to parents. Dubai is the world`s fourth largest cigarette importer. The courts already permit a woman to get a divorce if she didn't know her husband smoked prior to marriage and claims potential health consequences. In the United States, 18 states already consider smoking as a factor in determining custody.

Never Too Old to Divorce? The Gray Divorce Revolution. According to the National Center for Family & Marriage Research at Bowling Green State University, divorce rates for couples over 50 doubled between 1990 and 2009.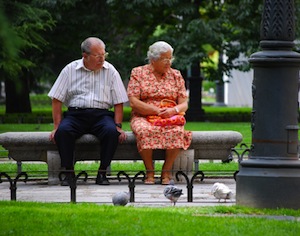 Researchers are dubbing it the "Gray Divorce Revolution." There is a wide range of potential reasons for the change. One more apparent reason is the divorce stigma is now dissipating. Additionally, women have been more empowered. If they are unsatisfied in marriage, they are more willing to leave their marriage. These couples also face different challenges, such as retirement and empty nest syndrome, which might highlight the weaknesses of their relationship. These divorces have different obstacles than short-term marriages. The couple's social lives are more intertwined and dependent. It becomes hard to separate and grieve properly after the divorce.

Taxpayers Carry Brunt for Unpaid Child Support. According to the federal Office of Child Support Enforcement, $108 billion in total back payments of unpaid child support was owed in 2009. When those payments aren't made, many children need to go on public assistance. The Office estimates taxpayers carry 49% of this burden, or a tax debt of over $53 billion.
---
FAMILY FIRST MEDIATION NEWS

This month's column, Broken Love, in SCV-CAMFT News, addresses the importance of having a detailed parenting plan. You can access this month's column at our website.
---
ABOUT US

Families First Mediation is a boutique mediation firm providing mediation services for a wide range of family law issues, including divorce, custody, and support issues, with offices both in San Jose and Los Angeles, California. At Families First, we empower couples to resolve their divorce dispute, by guiding them through the divorce process in a confidential space, efficiently and affordably, without the couple ever having to go to court. If you or someone you know has a family law dispute, don't rush to court. Give us a call first. There's a better way to resolve your problem and it's never too late!
 To schedule a free consultation, please call Dina at (408) 357-3486 or (323) 786-3486. You can access our prior months' newsletters at www.ffmediation.com/resources.
Tips and Tidbits

With Dina

---

CELEBRITY WATCH

Bruce Jenner has had enough. Insiders say he's talked to his golf buddies that he's contemplating divorce from Kris Jenner. He's sick and tired of the humiliation and being Kris' doormat. He's spoken with a divorce attorney and counted up the Kardashian-Jenner assets to figure out his half. He's also has custody plans for their daughters, Kylie and Kendall. Sounds like a case ripe for mediation.

Oprah's father, Vernon, is getting a divorce after 11 years of marriage. His soon to be ex-wife wants to stay in the 1.5 million house Oprah bought for her dad.

DeVito and Perlman separation moves on. In first public appearance since the announcement, DeVito stated everything remains good.

Rumors ran amuck that Trump would release Obama divorce papers on October 24th. Instead, Trump asked Obama to release all college applications and documents in exchange for $5 million to charity of Obama's choosing.

Kutcher and Moore divorce has become very nasty. Kutcher made significantly more in the last few years of marriage, but doesn't want to pay a large settlement. Parties are trying to stay out of the public eye in private negotiations.

Jessica Simpson's mother has filed for divorce from Jessica's dad. Parties married in 1978 and live in Texas. Rumors state the divorce is because of her dad's recent confession that he is gay.

Kim Kardashian is waiting to get divorced from Kris Humphries before proceeding to another marriage with Kanye. This would be her third marriage, and if lucky, longer than her second.

Nicole Kidman is adamant that her role in the 1999 thriller "Eyes Wide Shut" opposite then-husband Tom Cruise did not lead to their divorce. She is featured in the Winter 2012 DuJour regarding her divorce, current marriage, and raising her children.

Real Housewives Star Sheree Whitfield is in a battle for past due child support from NFL ex Bob Whitfield. He agreed to pay $75,000 to Sheree by November 11, 2012.

Katie Holmes is back to work after her speedy divorce from Tom Cruise in the Broadway play Dead Accounts.