What are your feelings about social media? As a whole, are people too connected online? A study released this month suggests who you are friends with on Facebook might determine the success of your relationship. Check out "In the Practice" for the details. Need new grounds for divorce? How about my spouse is ugly? Sadly, in China, this is an acceptable reason. Read more in "In the News." Did you know Tom Cruise is suing the tabloids regarding statements about his divorce last year? More in "Celebrity Watch." And don't forget to check out our latest iMediate video! Make sure to also take a look at our website for new information.

IN THE PRACTICE
A new study suggests that Facebook can predict when a married user will get divorced even before the user may know. Jon Kleinberg, a computer scientist at Cornell University, and Lars Backstrom, a senior engineer at Facebook, released a rather terse analytical study this month, to be presented at a social computing conference in February.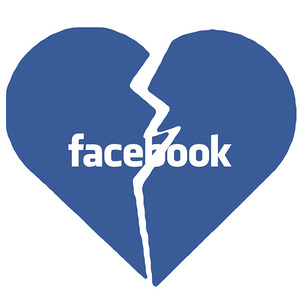 With very complicated algorithms, the researchers concluded that a couple who listed their relationship on Facebook and shared many mutual friends with their significant other, were 50% more likely to break up over the next two months than a couple who did not share many mutual friends. The study concludes this made it possible for Facebook to predict which couple's relationship will end before the users even know. The researchers noted that the ideal partner is one that connects a user with a different network of people to whom they would not otherwise socialize.

This study comes after another Facebook study we covered this summer. Russell Clayton, from the University of Missouri, concluded that with excessive Facebook use, users are far more likely to experience Facebook–related conflict with their romantic partners, which then may cause negative relationship outcomes including emotional and physical cheating, breakup and divorce. Clayton did limit his finding to couples that had been together for 3 years of less.
---
IN THE NEWS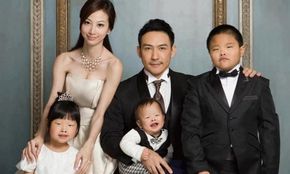 A man in China sues his wife for giving him ugly children. Feng from Northern China says, 'I married my wife out of love, but as soon as we had our first daughter, we began having marital issues. Our daughter was incredibly ugly, to the point where it horrified me.' Following the accusations from the husband, the wife then revealed she had had $100,000 worth of plastic surgery to change her looks. Husband divorced her on the grounds of false pretenses. The court agreed with the husband's arguments and ruled in his favor.

Highest Divorce Rates in the U.S. A new study by American Community Survey and the Daily Beast finds Arizona with the highest divorce rates, followed by Alaska, Oklahoma, Arkansas, Alabama and Kentucky.
---
ABOUT US
Families First Mediation is a boutique mediation firm providing mediation services for a wide range of family law issues, including divorce, custody, and support issues, with offices both in San Jose and Los Angeles, California. At Families First, we empower couples to resolve their divorce dispute, by guiding them through the divorce process in a confidential space, efficiently and affordably, without the couple ever having to go to court. If you or someone you know has a family law dispute, don't rush to court. Give us a call first. There's a better way to resolve your problem and it's never too late!
 To schedule a free consultation, please call Dina at (408) 357-3486 or (323) 786-3486. You can access our prior months' newsletters at www.ffmediation.com/resources.
CELEBRITY WATCH

After a nasty and nearly 2-year divorce battle, Demi Moore and Ashton Kutcher have finally reached a settlement -- one that leaves Demi without spousal support. Moore tried for spousal support because Kutcher allegedly cheated on her during their marriage – but she quickly learned that was a no-go in California.



Blake Shelton and Miranda Lambert can't stay out of the tabloids. Each week, there are more divorce and pregnant rumors, despite the fact that Blake blasted the tabloids in a sarcastic Twitter rant.



Cruise is suing the publishing company over two 2012 tabloid stories in Life & Style and In Touch magazines which claimed he "abandoned" his daughter Suri after his divorce from Holmes while he was working overseas on film shoots.

Nicole Kidman recently opened up about her divorce from noted Scientologist, Tom Cruise, in Vanity Fair.

Kris Jenner, Keeping Up with the Kardashians' mom, denied rumors that the couple is divorcing. She does agree that she and Bruce have split.



Despite persistent rumors that Eddie Cibrian and LeAnn Rimes' marriage is in serious trouble, a statement from their representative denies it.

For months now, it has been rumored that Tim McGraw and Faith Hill are headed towards a divorce. Over the past few weeks, however, the country music couple announced new 2013 and 2014 tour dates. For the time being, it seems that they have silenced the cheating allegations and break up rumors.