We hope you each had a wonderful summer. Here, at Families First Mediation, we had an eventful one and are excited to share some of our news with you this month. We finally moved into our new location in the historic downtown Willow Glen. Check out "Families First News" below to learn about this, as well as our recent speaking engagement and publications. California law now requires mandated reports to report anyone who knowingly downloads child pornography. More in "In the Practice." Stop by "Celebrity Watch," to see what's buzzing in the Hollywood divorce scene.
Make sure to visit our
website
for more information, and the latest additions to our blog and iMediate series.

IN THE PRACTICE
On August 22, 2014 Assembly Bill (AB) 1775 was approved by the Governor-an act to amend Section 11165.1 of the Penal Code, relating to child abuse. The new law expands the definition of sexual exploitation to include any individual that "knowingly downloads, streams, or accesses through any electronic or digital media, a film, photograph, videotape, video recording, negative, or slide in which a child is engaged in an act of obscene sexual conduct." As part of this expansion, the State now requires all mandated reporters to report any individual who admits to this offense.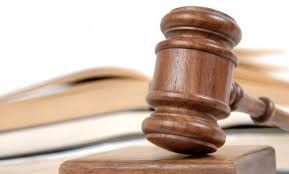 The law is a great step forward to protecting children of sex exploitation. It demonstrates a growing civic awareness that child pornography exploits children. Although the California Association of Marriage and Family Therapists approved the legislation, many psychotherapists who specialize in sexual addictions are concerned, however, that the law affords no protections to those seeking help. Without an exception to the law, psychotherapists treating sexual addictions will need to report any client that discloses he or she knowingly downloaded child porn. With the new requirements, psychotherapist may subject a client looking for help to the criminal system.

For now, those who are mandated reporters should take the time to familiarize themselves with the new requirements. The law takes full effect in the coming year.
---
IN THE NEWS
Billion Dollar Divorce: Harold Hamm, founder and CEO of Continental Resources, oil and gas tycoon, is divorcing his wife of 26 years. The divorce may be one of the most expensive divorces, with the potential of the marital property being valued at $17 billion. Some say, Hamm owns more oil in the ground than any other American. His ex-wife might soon share in that title.

Obesity and Divorce: A new study finds children of divorce at risk for higher levels of obesity (Norwegian Institute of Public Health).

Divorce Woes: Recent research finds that couples still feel a sense of shame and failure in divorce. Many divorcees believe that they still face a divorce stigma that damages their lives.

Divorce Hotel: Divorce Hotel has expanded to New York, in an upstate resort. Couples can finalize their divorce over a weekend stay for $5,000.
---
FAMILIES FIRST NEWS
New Location: As of September 1, 2014, we moved to Willow Glen Town Square, 1100 Lincoln Avenue, Suite 262. In the heart of Willow Glen, clients can take advantage of the many local eateries, shops and valet parking for the building. We continue to be open from 12:30-8:30 p.m., Monday-Thursday. Our email and website remain the same.

North Creek Counseling Training: Dina presented "The Importance of Family Law Mediation, A Biblical Perspective," a two-part series, to lay counselors from all over the Bay Area, at the Reclaim the Truth conference. We're thankful for the opportunity and the very warm reception.

Vanguard: Working in collaboration with the San Jose police officer's association, Dina will be providing on-going articles regarding family law to the Vanguard, their monthly newsletter. You can read this month's article, "Divorcing Wisely Will Save You Money and Time," here.
---
ABOUT US
Families First Mediation, P.C. provides mediation services for a wide range of family law issues, including divorce, custody and support issues. We empower couples to resolve their dispute in a confidential space, efficiently and affordably. To schedule a free consultation, pleace call us at (408) 357-2486. You can access our prior month's newsletters at www.ffmediation.com/resources.
CELEBRITY WATCH

Robin Williams, "Divorce is expensive I used to joke they were going to call it 'all the money', but they changed it to 'alimony'. It's ripping your heart out through your wallet." RIP.

ABC News reporter Elizabeth Vargas and husband Marc Cohn are reportedly calling it quits on their 12-year marriage, just as Vargas announced she has returned to rehab to battle her alcohol addiction.

A South Carolina Family Court judge has ordered U.S. Rep. Mark Sanford and his ex-wife Jenny to work with a mediator in resolving a dispute over money for their two youngest sons.

Hillary Duff and Mike Comrie divorced a few months ago; however, local sightings and family say that there's a chance they might reconcile.



Pamela Anderson and Rick Salomon's just don't give up. Their second attempt at marriage appeared to fall short after Anderson filed for divorce in July 2014 six months after they wed. Now Anderson has filed to dismiss the divorce action.



Rumors have been plaguing former Spanish King Juan Carlos and Queen Sofia since his abdication from the throne in June that their marriage was on the rocks. And now an Italian newspaper is reporting a divorce between the royals is coming down the pipeline – and soon.



Nick Cannon and Maria Carey are divorcing. Earlier this month, Nick expressed he still loved Maria and hopes the public can respect their need for privacy.



Neil Young filed for divorce from his wife of 36 years, Pegi Young. The highly respected rock and folk musician filed a petition for dissolution of marriage back in July in the couple's hometown of San Mateo, California. Over those 36 years, Mr. Young's net worth flourished and is now estimated at $65 million.



Former X-Files star David Duchovny and Téa Leoni are divorcing after 17 years of marriage. The parties will share joint legal custody of their two children, and Duchovny will pay $8,333 a month in child support, as well as $40,000 a month in spousal support to Leoni.