February 2016
Spotlight
Our latest team member: Dr Martin Vogelsang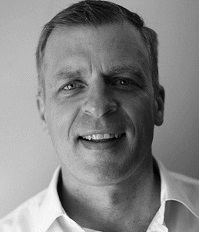 We're delighted to introduce our latest team member: Dr Martin Vogelsang, as our country representative for Germany, focusing on fostering sector growth in Germany and meeting existing member needs. Martin is based in Berlin, where he is working for EVPA part-time. He has a background in banking and strategic consulting, and has worked in the incubator and start-up space. He is also the Managing Director of Good Roots, a Berlin- and India-based impact investment and consulting firm. With its Indian partners Good Roots invests patient capital and on-the-ground technical advisory into social enterprises, supporting them in developing and streamlining their business models. You can reach Martin on mvogelsang@evpa.eu.com.
---
EVPA News
Welcome to our two new members!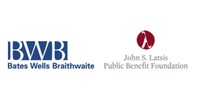 Bates Wells Braithwaite (BWB) is a commercial City law firm based in London
working with businesses, charities, social enterprises & innovative start-ups
. Read more about them
here
.


The John S. Latsis Public Benefit
Foundation is our first member completely focused on Greece. It is a non
-profit organisation that
plans, manages, and funds programmes in the area of education, science, health, social welfare, culture and the environment
. Read more about them
here
.
---
Focus on impact measurement & management
Social Value International
(SVI) and EVPA have become back to back network members, in order to formalise and strengthen the relationship between impact investment and impact measurement. Social Value International is the global network focused on social impact and social value. Its vision is to change the way the world accounts for value.
We recently
interviewed
Jeremy Nicholls, CEO of SVI, about the importance of impact measurement challenges and opportunities.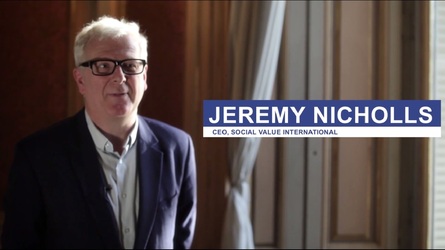 (click picture to be redirected to video)
Interested in finding out how EVPA member I&P and Reach for Change went about implementing impact measurement?
View their videos
here
.
---
EVPA Webinar: "Crowdfunding for Impact"
When: Wed 16 March (15:00-16:30 CET)
Where: Online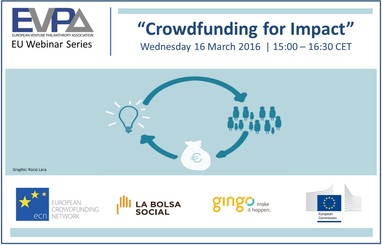 How easy is crowdfunding to use and how can it meet the needs of social purpose organisations? Is it worth the time and effort? What are the different funding models available? And what are the regulatory issues to consider? These and other questions will be at the core of EVPA's next EU Webinar on "Crowdfunding for Impact" gathering EU experts and VP/SI practitioners and taking place on Wednesday the 16th of March.
Find information about the EU webinar series
here
.
---
Member Q&A: Phineo
This month we are highlighting a new member who joined EVPA last month. Berlin based
PHINEO is a non-profit research & analysis institute and consultancy for impact-driven civic engagement. PHINEO's mission is to strengthen civil society and social impact. They see both Impact Investing and Impact Donations as power
ful catalysers to address these challenges.
You can read more about them, in their own words,
here
.
---
Member Blog
Blog: Development Impact Bonds – a new finance model for international development
-
Guest post by Guest Post by Maya Ziswiler and Shikha Goyal

In a remote region of Rajasthan, India, an experiment in a new finance model for international development is well under way and will soon be announcing its first year results.
As philanthropists and investors across Europe look for innovative ways to achieve more demonstrable impact with their money, the Educate Girls Development Impact Bond (DIB) aims to create a proof of concept, showing how DIBs could contribute to societal gains in lower and middle income countri
es while also offering financial returns to investors. Read more here.
---
Sector and Member News
France to launch its first Social Impact Bond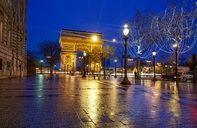 In search for new models and ways to finance its social economy, France is reportedly looking to launch its first social impact bond. Its
Secretary of State for Trade, Crafts, Consumption and Social and the Solidarity Economy
Martine Pinville is tipped to be announcing two calls for SIB projects in France in the next few days. The projects are intended to test what they perceive to be an Anglo-Saxon concept, but adapted to the French context.
Jean-Michel Lécuyer is CEO of Le Comptoir de l'Innovation predicted the French move to SIBs, read his blog here.
---
EU News
Is the UK's regulation keeping pace with the social investment market?
The UK's Financial Authority FCA is calling for contributions on how regulation is working in relation to the social investment market.
It is inviting social entrepre-neurs raising capital, financial advisors recommending social investments and consumers investing in this sector to respond. It welcomes also views from individual consumers.
---
Social Innovation Competition
The European Commission is looking for innovations in products, technologies, services and models that can support the integration of refugees and migrants. Their 2016 Social Innovation Competition offers three prizes of €50,000 for innovative and creative approaches to realise the potential of refugees and migrants. The competition is open for entries until 8 April 2016.
Enter
here.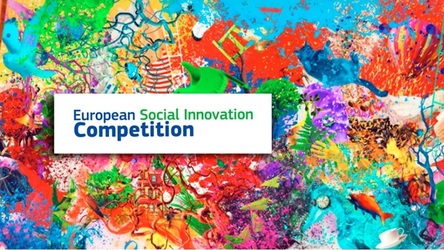 ---
Reports
License to Innovate B
reakthrough Strategies for Social Impact

Why and how are companies developing and integrating business solutions with social impact into their core business? What are the successes and failures of early movers? What are some of the strategic considerations to keep in mind?
These are the key questions addressed in a report launched recently by the World Business Council for Sustainable Development (WBCSD) and Deloitte.
---
A recipe book for social finance

Designed for practitioners such as social enterprises, investors, social finance intermediaries, market builders and social enterprise support organisations, this publication will guide you step by step through the process of designing and implementing initiatives to develop social finance instruments and markets.
You can read more and download the publication
here
.
---
Innovations from the Zero Project

Zero Project, an initiative of the Essl Foundation, which focuses on the rights of persons with disabilities globally, has just launched its 2016 report with the focus on past projects data and success stories.
You can find more information about the topic
here
.
---
EVPA on the Road
Our team members cover a lot of ground each month. Here is an overview of where they will be in the coming months should you want to get in touch with them and meet up.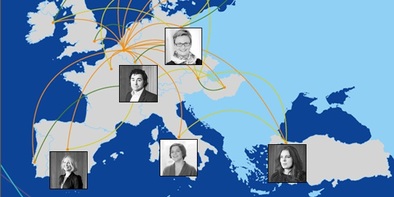 ---
New Publication: IMPACT MEASUREMENT IN PRACTICE: IN-DEPTH CASE STUDIE

S
---
Training Academy
The EVPA Training Academy has launched its fourth edition of the course: 'VP in practice: the fundamental toolkit', a two-module training providing a comprehensive introduction to Venture Philanthropy.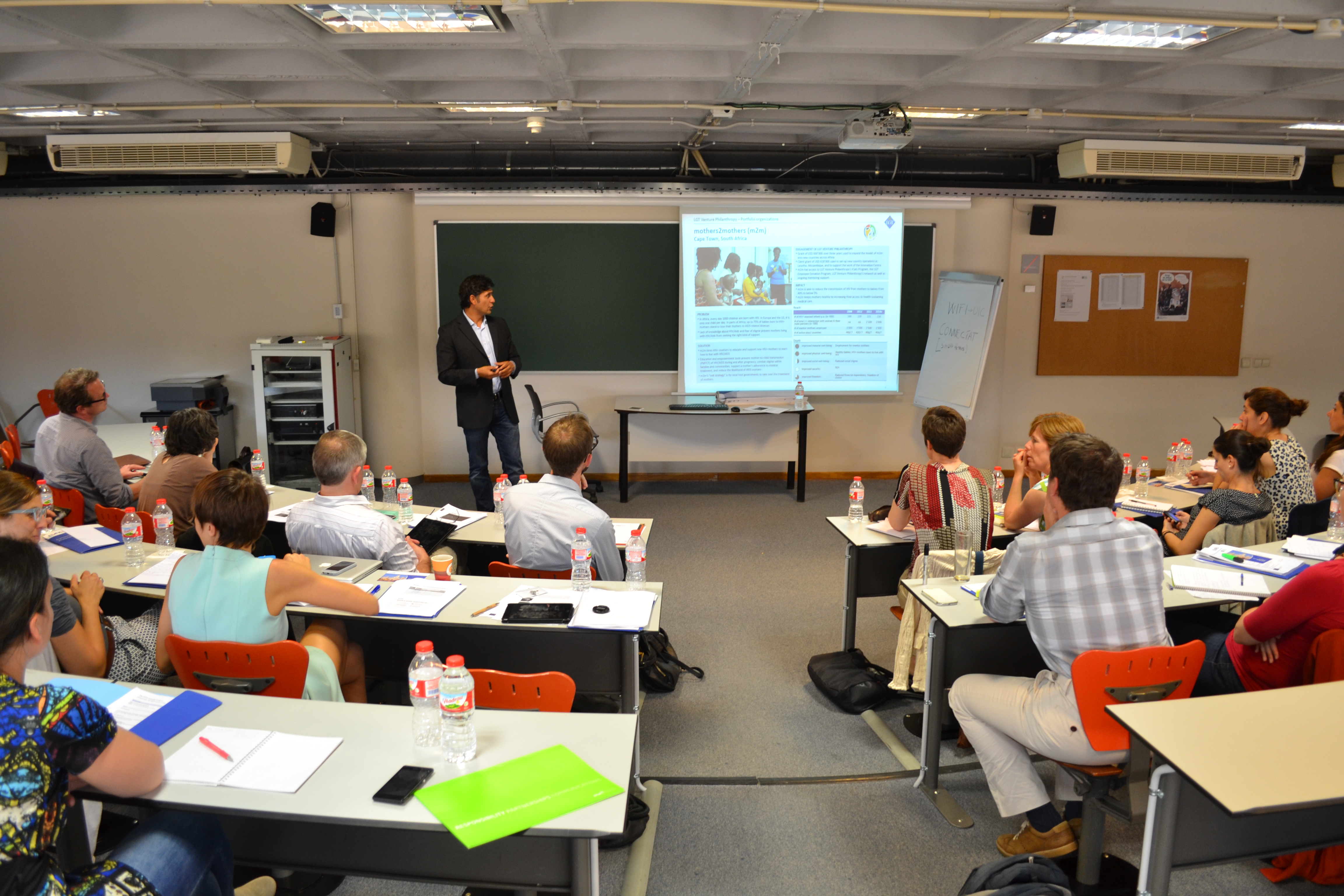 ---
EVPA in the news
"Social Impact Investing will continue to grow in 2016, reports show" Read more (In Spanish)
here
.
"EVPA release case studies on Impact Measurement and Management in Venture Phi- lanthropy"
here
.
"Case Studies Show Best Practice in Impact Measure- ment and Management". Read more
here
.
---
Members in the news
To tackle challenges, govern-ments, businesses and NGOs need to collaborate : Alexandre Mars, Epic Foundation. Read more
here
.
---
News in Brief
---
Evpa @ Unltds's Conference
Our new director Daniel Rostrup was present at
Unltd's bigsocial
conference last week. He co-hosted a session with Trustlaw on Non-Financial Support tackling questions such as what is it? How do you identify the needs of social enterprises on this front and how you can support them efficiently and successfully?
---
Irish call for social entrepreneurs
Social Entrepreneurs Ireland has opened applications for the 2016 Social Entrepreneurs Ireland Awards. To launch the awards they are coming to meet social entrepreneurs near you.
---
Societal issues are bound to stay in the impact investing space
EVPA Member Stone Soup recently Interviewed Uli Grabenwarter, its Strategic Adviser and Deputy Director - Equity Investments at the European Investment Fund. See
here
.
---
KBF IMPACT REPORT 2015
EVPA member KBF has just published its 2015 impact report. From an intiative promoting vegeatarian eating to remote learning for chronically ill children, the organisation has supporting 33 organisations with funds of EUR 2.35 million. 80% of organisations achieved their intended objectives. Find the report
here
.
---
Pymwymic Impact Days
Pymwymic Impact Days are taking place on April 19 & 20 in Amsterdam.The days are focused on learning, sharing deals, and welcome new investors to impact. With carefully curated content, Impact Days hosts family investors, philanthropists and business angels, connecting with global entrepreneurs and impact thought-leaders. Impact Days are by invitation only, but holds 10 seats for members of EVPA. To purchase a ticket (€900,-) please contact them
here
and mention EVPA.
---
Your Article Featured in EVPA's Newsletter
EVPA members, please send your news to
Linde Wolters
to be included in EVPA's next Newsletter.
---