June 2016

This is a short note from our Chair Madeleine Clarke on the occasion of the UK's vote to leave the EU:
"No doubt, the news that the UK has voted to leave the EU has been on many of our members' minds. In that context, we remain firmly focused on supporting all our members. The impact our members seek to have is not constrained by borders, nor is EVPA. Despite the current political turmoil, and whatever the next years bring, we'll continue to work together with all our members in a positive and united way. To advance our sector, to strengthen our network across Europe and to solve today's and tomorrow's societal challenges together."

---
Member Blog
---
The challenge of scaling innovations; barriers, models and success factors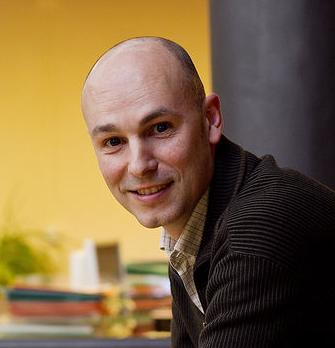 "In our experience accompanying the implementation of innovations, we have seen that strategies to scale them up are preferable to simply waiting for others to take the idea and copy the best practice. Having a deliberate and disciplined approach is key to converting successful small projects into innovations with a large-scale impact."
Click here
for Upsocial's blog on scaling innovations which outlines possible barriers, models and success factors in scaling.
---
EVPA News
---
Members Q&A: Rare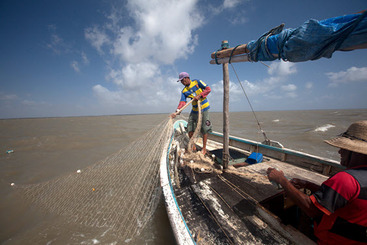 © Enrico Marone
Our recent member Rare told us they believe that "
conservation's greatest challenges are the result of human behaviours
". Rare is an NGO which uses its expertise in behavioural science to empower community-led adoption of new sustainable behaviours and solutions. Being part of the EVPA community, Rare is hoping to learn (alongside other EVPA members) about best practices and trends in venture philanthropy.
Read the full Q&A here.
---
Welcome to our newest member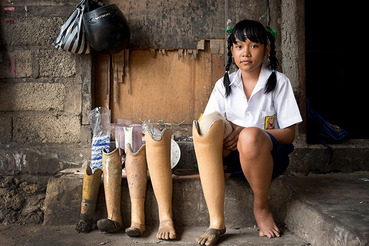 Another month, another member. We would like to welcome Inspirasia Foundation, an organisation committed to funding and supporting exceptional projects in health and education for marginalised communities in Thailand, Indonesia, India and Malta.
Read more here.
---
Training and webinars
---
EU Webinar #7 | "Ordinary People as Social Impact Investors – Exploring Emerging Retail Models"
How can impact investing become more democratic? Which models of retail social investment exist in Europe? How are they implemented in different socio-cultural and regulatory contexts? Can those mechanisms be replicated?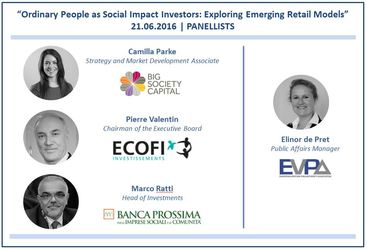 All these questions were answered in our past EU webinar on emerging retail models.
Take a look at the recording
and learn all you need to know.
---
Commit time, not just money. Webinar on non-financial support
How do you help an organisation deliver societal impact? How do you help move them towards financial sustainability? What steps do you need to take to help an
investee
develop its organisational structure and management team, ensuring it is ready to face the challenges ahead?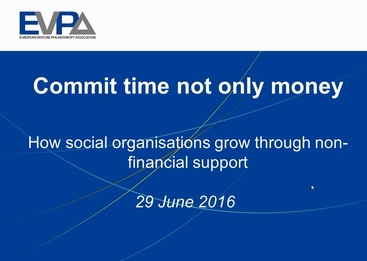 All these questions were answered in our past webinar on non-financial support.
Take a look at the recording
and learn all you need to know.
---
Reports
---
Insights for action– new AVPN guides in Impact Assessment, Capacity Building and Social Incubation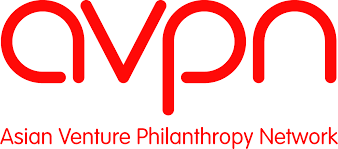 The opportunities for solving social issues in Asia through venture philanthropy (VP) and social investing (SI) are huge. While private social funders in Asia are keen to make a positive social impact, they often struggle with the how of solving social issues effectively. To help funders get started and become better at core practices of VP/SI such as Impact Assessment, Capacity Building and Social Incubation, AVPN has published three reports with actionable insights. Read more here.
Contact: Martina Mettgenberg-Lemière,
Head of Insights & Capacity Building, AVPN,
---
Hybrid Social Finance is Key to Impact Investing Growth

A brand new study by Ashoka, McKinsey and FASE provides a harsh reality check, but also a fresh perspective: hybrid social finance can be the key to unlocking the necessary capital to scale social enterprises. By syndicating different types of capital sources – from
grantmakers
and donors to public bodies – and combining them according to their needs in terms of risk, impact and return, social enterprises should receive enough funding to develop and scale their business models. Read the full study here.
---
Integrated approaches

to

combating poverty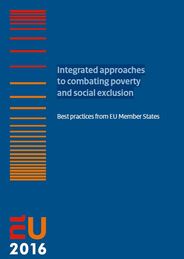 With more than 120 million people in Europe currently at risk of poverty or social exclusion, there is a pressing need for social solutions in this area. The Dutch Presidency has now published a series of best country practices in this area as part of its EU presidency. From social participation through subsidised employment in Germany, a housing first policy in Denmark, or food donation collaboration in Spain, this impressive collection of innovative best practices from all over Europe
shows
how these solutions works and why. Read more here.
---
Aggregation of Impact: Does all this measurement add up?

Social Value UK just released a report that explores perspectives from a range of authors on how their organisations are responding to the challenges of aggregating impact data.
Con-tributions
come from Tom Adams of Acumen, Caroline Ashley of Ashley Insight, Clara Barby from Bridges Ventures, Barend van Bergen from KPMG, Priscilla Boiardi from EVPA, Ben Carpenter from Social Value UK and Marcus Hulme from Big Society Capital. Read the full report here.
---
EVPA on the Road
We are hiring!
Are you the Research Associate we're looking for? Read the job description and apply for our
new position here
.
---
News in brief
---
Social enterprise sector employment in the Netherlands has grown 24% in the past two years, according to the latest
Social Enterprise Monitor
study by
Social Enterprise Netherlands
. The study also found that 60% of Dutch social enterprises measure their social impact. Government was named the hardest to reach the customer by the social enterprises.
---
---
The
NESsT Empowers programme
is supporting social enterprises that are improving access to jobs for young people and women through vocational training. The programme will accelerate the growth of selected social enterprises by providing each with USD 25,000 in seed funding, entrepreneurial training, guidance in developing a viable business plan, and support from NESsT staff.
---
The European Social Innovation Competition has selected its semi-finalists.
Find them here
.
---
Inspirasia Foundation in collaboration with other local businesses have launched
The Social Impact Awards
, a new exciting initiative in Malta. They offer opportunities for organisations and individuals to receive financial and non-financial support to develop and materialise a project that will have a positive social impact.
---
Missed the news of Social Business Trust UK supporting the social organisation Bright Tweets with £430,000?
Catch up here
.
---
I&P participates to PEG's $7.5 million round to expand activities in West Africa.
Read more here
.
---
Your Article Featured in EVPA's Newsletter
EVPA members, please send your news to
Linde Wolters
to be included in EVPA's next Newsletter.