January 2016
---
Changes in EVPA Leadership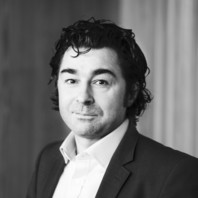 Kurt Peleman, our CEO, will leave EVPA at the end of April. Kurt joined EVPA in 2012, and has led the organisation through a strong growth cycle – expanding the value offer of EVPA towards its community, doubling the organisation's resources, managing a 50% growth in membership, and developing partnerships with organisations such as the European Commission and several other strategic funders. With a new vision, mission, and strategic plan in place, he finds it is the right moment to hand over the leadership of EVPA to a new CEO – and to look for a new professional challenge.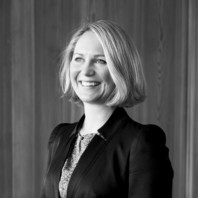 Lisa Hehenberger, our Research and Policy Director, will be taking on a new role as professor at ESADE business school in Barcelona from May 2016. In her new position, Lisa will continue conducting both academic and practitioner-oriented research on VP and social impact investing, as well as teach in ESADE's various programmes in strategy and entrepreneurship. Lisa will stay engaged with EVPA as a strategic advisor as of this April.
Lisa has made a significant contribution to growing EVPA and its presence in the VP/SI sector. She joined EVPA in 2010 and has set up and built the Knowledge Centre to its current capacity, and has authored and/or edited over 16 publications. Lisa has also been responsible for EVPA's policy work, representing EVPA in various high-level expert groups.
We look forward to formally thanking both Kurt and Lisa for their work at the next General Assembly in April of this year. We wish both the very best for the future!
Over the coming months we'll be hiring appropriate replacements to continue the activities both Lisa and Kurt have been engaged in. We'll keep you posted.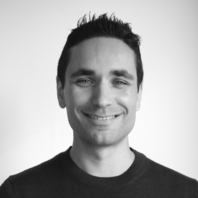 As we kick off 2016, we also welcome a new Business Development Director to the EVPA team; Daniel Rostrup, based in London. Over the next months, he'll be looking to further develop EVPA's presence in a number of key European and emerging markets, he'll be reaching out to new strategic stakeholders, and focusing on projects ultimately helping to grow our field. Daniel was previously a programme manager with Thomson Reuters Foundation where he helped design and launch TrustLaw, a global pro bono legal provider for social sector organisations. Find out more about him
here
or get in touch on
here
.
---
Spotlight
---
Case Study: Ferd SE Exit of Unicus AS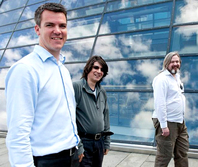 This month we are highlighting one of our case studies from our research report
"A practical guide to planning and executing and impactful exit"
. We focused on the exit of EVPA Member Ferd Social Entrepreneurs from the investment they made in software testing company Unicus SA, a consultant employing stff with Asperger syndrome. Both organisations are located in Norway.
---
EVPA News
---
Welcome to our two new members!
This month we welcomed our first new members of 2016.
Phineo is
a Germany-based consulting firm working on community involvement. Read more about them
here
.
Sumerian Partners is a UK-based independent philanthropic advisory firm. Read more about them
here
.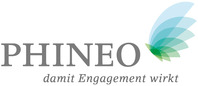 ---
Introducing our roadmap for "A practical guide to venture philanthropy and social impact investment"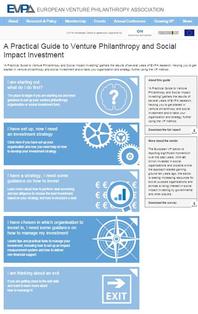 EVPA has designed a digital tool to help you find all the information you
need to set up and run a VP o
rganisation social impact investment fund.
Launched alongside the newest publication, "A practical guide to venture philanthropy and social investment,"
o
ur online roadmap assists practitioners in finding and taking advantage of the EVPA research that bests suits their stage of development.
Find it
here
.
---
Sector and Member News
---
I&P launches a new fund dedicated to the missing middle of African infrastructure
Having spotted a financing gap between small scale
grant-funded projects and large, nation-wide infrastructure programs
in Africa, French EVPA member I&P has launched a new social impact investment fund.
The
I&P Africa Infrastructure
fund
aims to raise 150 million euros and the first closing is expected for mid-2016. Read more
here
.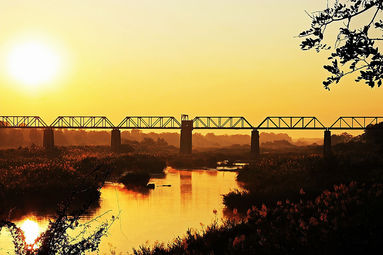 ---
Social Innovation Fund Ireland officially launched and aiming to raise a fund of €10m over five years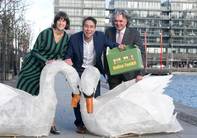 Social Innovation Fund Ireland, headed up by EVPA contact Deirdre Mortell, was officially launched last week in Dublin. The organisation aims to provide growth capital and support to the best social innovations in Ireland and in doing so to enable those groups to maximise their impact.
---
Jazi Foundation publishes "
Philanthropy in the Netherlands"
EVPA Member Jazi Foundation published last year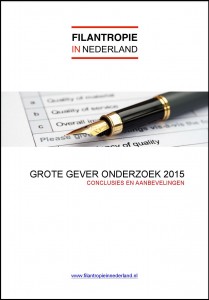 a major study on donor and recipient expectations aimed at increasing the understanding beween both parties. The study was supported by more than 60 organisations active in philanthropy in the Netherlands.
The conclusions have now been published in English and provide key recommendations for both parties. Read them
here
.
---
EVPA on the Road
Our team members cover a lot of ground each month. Here is an
overview
of where they will be in the coming months should you want to get in touch with them and meet up.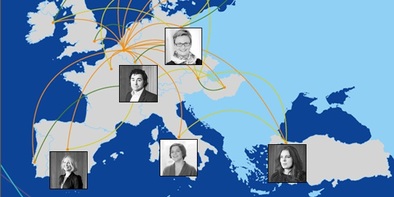 ---
---
New EVPA Publication:
"A practical guide to venture philanthropy and social impact investment"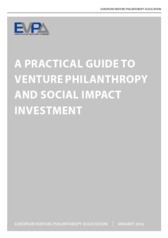 This publication combines the learnings and experiences of practitioners across Europe and the results of several years of EVPA research, giving you access to everything you need to know about setting up and running a VP organisation.
Read more and download
here
.
---
EVPA in the news
"Learnings on delivering non-financial support: how to create real value add"
Read here.
"Legal experts join to support social enterprises in Spain"
Read here.
"Philanthropy grows: from Renzo Rosso to Cucinelly, here is what italian patrons do" Read (in Italian) here.
---
Members in the news
"Disability: 710 thousand euro from Fondazione CRT for the inclusion of children in nurseries and kindergartens"
Read more (in Italian)
here
.
"The Next Generation in Philanthropy: From The Rockefeller Foundation To The Zuckerberg Chan Initiative"
Read more
here
.
"What Can We Learn About Epic Life From Epic Foundation?"
Read more
here
.
"Tigo Tchad and Reach for Change promote social entrepreneurs"
Read more (in French)
here
.
---
News in Brief
Stone Soup Consulting is recruiting
Stone Soup is looking for France-based consultants. Read the vacancy posting (in French)
here
.
---
EVPA member Epic Foundation is looking for organisations supporting children
Epic Foundation has launched its 2016 Selection Process for outstanding nonprofits and social enterprises working with children and youth. Nonprofit and social enterprise organisations working in the United States, Brazil, East Africa, Southeast Asia, India, France, Belgium, Switzerland, Hong Kong and the United Kingdom are encouraged to apply. Epic Foundation provides organizations selected to join their portfolio with unrestricted multiyear grants. Read more and apply
here
.
---
Applications Open for LGT VP Icats fellowship
LGT Venture Philanthropy (LGT VP) is looking to nominate professionals for the Summer Intake 2016 of the ICats Fellowship Program starting mid-July.
Application deadline is February 29th, 2016. Find more information
here
.
---
Call for applications: AdR Fellowship 2016
The Edmond the Rotschildt Foundation has launched its AdR Fellowship, a program identifies and supports talented professionals who are committed to social change. It is using this shared purpose in developing sustainable social impact as a new form of cross-cultural dialogue, particularly between Muslim and Jewish communities.
. The programme consists of a 2 week training programme at the University of Cambridge, UK. where they can network and develop their project in a cross cultural environment.
Deadline for applications is Friday, March 18th 2016, 12:00AM (EST, New York). For more information and to apply follow
this link
.
---
Applications open for

Lloyds Bank Social Entrepreneurs Programme

Starting February 1st until March

21st

2016, social entrepreneurs looking to start or scale-up can apply for the

Lloyds Bank Social Entrepreneurs Programme; a package of support that includes an inspirational and practical 14 day course, a business mentor from Lloyds Banking Group and a grant to suit the entrepreneurs need.

You can find out more about the requirements and procedure

here

.
---
Your Article Featured in EVPA's Newsletter
EVPA members, please send your news to
Linde Wolters
to be included in EVPA's next Newsletter.
---