March 2016
Spotlight
---
Know a stellar research manager? EVPA is hiring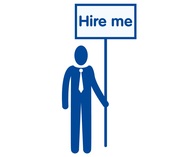 Are you interested in driving our sector forward, designing and leading innovative research and helping to shape the social impact ecosystem?
EVPA is looking for a new Research Manager! To learn more about what we are looking for, what is in it for you, go
here
.
---
Goodbye to Lisa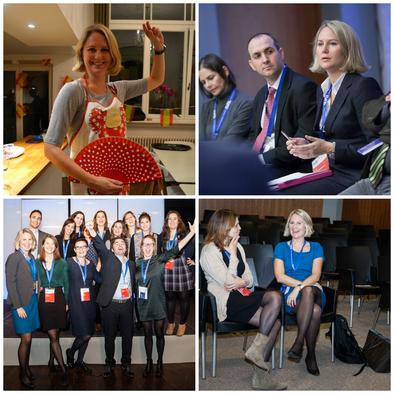 After six years of setting up and running the Knowledge Centre, over two years of being formally responsible for EVPA's policy activities and becoming a cornerstone of its management team, our dear colleague Lisa Hehenberger is moving on to join the faculty of ESADE business school in Barcelona. Lisa will stay engaged with EVPA as a strategic advisor on research and policy as of April 2016 and remain EVPA's representative in the GECES. On the occasion of her leaving Lisa shared this note on how she has seen EVPA, the sector and her own activities change and grow over the past years.
Read more
here
.
---
EVPA News
---
Welcome to our two new members!
MAN. SE. F. is an NGO supporting local entrepreneurs in less developed countries. Operating out of Italy, they work in Africa; Latin America, in the area of economic and social development;
. Read more about them
here
.

GLS Bank supports European projects which tackle challenges in our society through creative solutions, supporting for example
organic farms, projects for the unemployed, health-food stores and communal living projects
. The Bank was the first social and ecological bank in Germany. GLS stands for "community bank for loans and gifts"
. Read more about them here
.
---
EU News
---
Refugee crises, the European (Ad)Venture
As 2016 is rapidly progressing, Europe still finds herself in the difficult position of managing an unprecedented inflow of people, many of them vulnerable individuals seeking international protection. This presents a challenge across Europe not only in terms of their immediate reception, but also with regard to their long-term integration into society.
Luckily a lot of promising initiatives and calls for action are focusing on the refugee crisis. Find
here
a short overview of European and member
initiatives.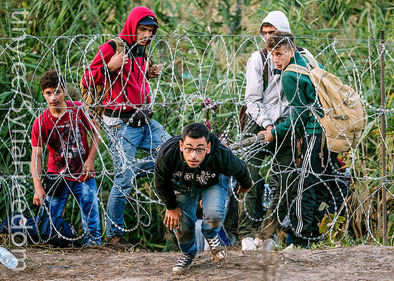 ---
EVPA Webinar: "Crowdfunding for Impact"
Did you miss EVPA's EU Webinar on crowdfunding? The presentation of March 16 is available together with José Moncada's intervention
here
.
Below you can find the recording of the webinar: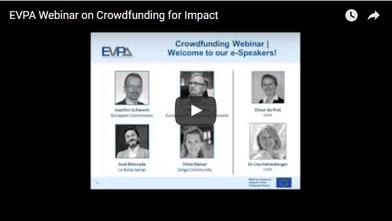 (click picture to be redirected to video)
---
Green Week | 30 May to 3 June 2016
The 2016 edition of Green Week, the biggest annual occasion to debate and discuss European environmental policy, will take place from the 30th of May to June 3. It will focus on the theme "Investing for a greener future".
Are you planning to organise an event on investments for a greener future in May or June 2016? Why not become part of Green Week and register for your event.
More information
here
.
---
Sector and Member News
---
BMW Foundation Herbert Quandt and Eberhard von Kuenheim Foundation consolidate to form single organisation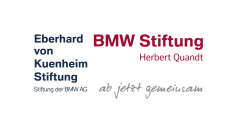 The BMW Foundation Herbert Quandt and the Eberhard von Kuenheim Foundation will consolidate into a single organisation and, in future, jointly operate under the name of BMW Foundation Herbert Quandt.
The new BMW Foundation Herbert Quandt will have more capital and a bigger budget :doubling the Foundation's capital from €50 million to €100 million. In addition, the Foundation is to receive annual donations (in 2016, €5 million) designed to support its work.
The main shareholders of the BMW Group, Stefan Quandt and Susanne Klatten, too, will donate another €30 million, which will be used over a ten-year period, primarily for innovative Foundation projects.
Read more
here
.
---
Big Society Capital calling for a new fund to finance outcome based contracts
The call is targeted at potential fund managers and partnerships, between different organisations, who would like to make investments into SIBs, and other outcome based contracts.


To capitalise on these opportunities, Big Society Capital is calling for Expressions of Interest from organisations to create and manage a new fund to finance SIBs and other types of outcome based commissioning markets.


Read more
here
.
---
Reports
---
Social Enterprise:

Sector Snapshot

Around The Baltic Sea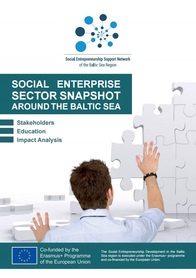 Interested in what social enterprises operate in the Estonia? What education programmes exist in this area in Sweden or what social impact is measured and achieved in Poland? This report focused on the Baltic Sea region and adresses these questions. It was compiled by grass-root level ecosystem enablers who are actively contributing to the development of the social enterprise sector in those countries.
---
Retail Social Investment Across The World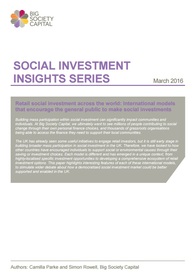 Building mass participation within social investment can significantly impact communities and individuals. Different countries have encouraged individuals to support social or environmental causes through their saving or investment choices. This paper highlights interesting features of each of these international models and stimulates wider debate about how a democratised social investment market could be better supported and enabled in UK market.
---
Social investment: a force for social change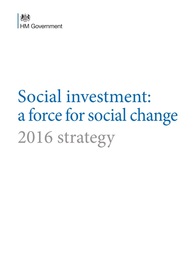 The UK government has unveiled its social investment strategy for 2016. In the Social investment: a force for social change 2016 strategy publication, UK Minister for Civil Society Rob Wilson writes: "We have ambitious plans for social investment over this Parliament and it remains a crucial element in the creation of a bigger, stronger society. Social investment can accelerate the growth of new businesses, transforming the impact of our public services, and support stronger communities to tackle the social challenges that they face."
Find the report
here
.
---
EVPA on the Road
Our team members cover a lot of ground each month. Here is an overview of where they will be in the coming months should you want to get in touch with them and meet up.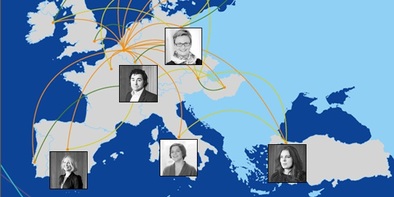 ---
- Key interviews from recently published 'Filantropia Strategica' by Fondazione Lang Italia;
- Q&A with new member John S. Latsis Public Benefit Foundation;
---
Thank you
EVPA would like to thank all members and friends who enquired after our team, following the 22 March bombings in Brussels. All our staff members are well and accounted for.
We have been very touched by the attack on our city and feel deeply for those directly affected. Nevertheless, we have also been warmed by your support and concerns.
As we move on from these sad times, we remain positive, focused on great impact, and ever more convinced of the need to work together in that spirit.
Thanks again,
The EVPA Team
---
Latest Publication: IMPACT MEASUREMENT IN PRACTICE: IN-DEPTH CASE STUDIE

S
---
Training Academy
The EVPA Training Academy has launched its fourth edition of the course: 'VP in practice: the fundamental toolkit', a two-module training providing a comprehensive introduction to Venture Philanthropy.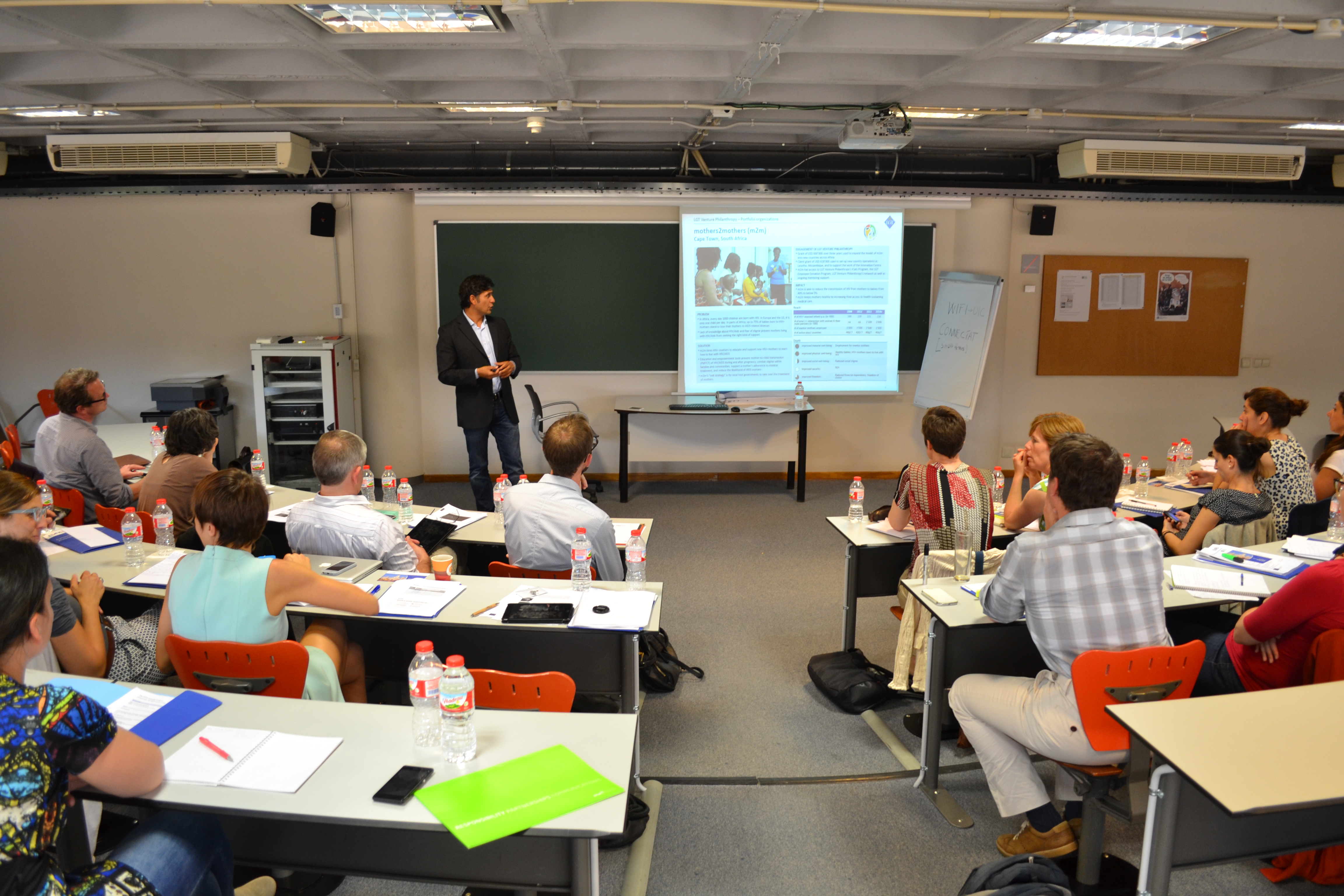 ---
EVPA in the news
"How to get started with Venture Philanthropy and Social Impact Investment" Read more
here
.
"Non-financial Support: What is it, what value does it add, and how your Nonprofit can benefit" Read more
here
.
---
Members in the news
Holly Piper, head of CAF Venturesome, takes us through some of the reasons why social investments don't work out as planned. Read more
here
.
Registrations for The Stephen Lloyd Awards, an initiative of the BWB Charitable Incorporated Organisation, have closed. Have a look at the interview with 2015 winners,
here
.
Bates Wells Braithwaite (BWB), has launched Get Legal to allow more not-for-profits – including start-ups and small organisations – access to high quality legal services. Read more
here
.
---
News in Brief
---
Women's Challenge: Women of the XXI century
EVPA member Ship2B is ambitiously focused on solving the major challenges of women's in the twenty-first century. To this end, together with EY and Women of Impact Foundation they created Women's Challenge, a unique and exclusive accelerator that will focus on promoting high-impact start-ups that respond to the challenges of women.
Read more in Spanish,
here
.
---
2016 Social Entrepreneurs Ireland Awards
The 2016 Awards programme is looking for applications from ambitious individuals with big ideas and the energy to address social problems on the island of Ireland. This programme will provide a total of €600,000 in development funding and support nine social entrepreneurs to accelerate the progression of their social ventures.
Closing date for applications is the 7th of April.
---
Your Article Featured in EVPA's Newsletter
EVPA members, please send your news to
Linde Wolters
to be included in EVPA's next Newsletter.
---