Member News
---
Wanderers of the Worlds: Hungary's first Roma label
The first Roma fashion label from Hungary presented its Spring/Summer Collection 2017 collection "Wanderers of the Worlds" this September at MQ Vienna Fashion Week.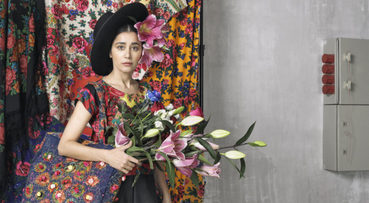 ROMANI Hungary's first Roma fashion studio, is a project of exceptional social value. Erika Varga, a Hungarian designer, founded this label and social enterprise in 2010. ROMANI provides creative classes for underprivileged children and training for unemployed women. ROMANI is part of the ERSTE Foundation Roma Partnership, an informal alliance of organisations dedicated to improving the life of Roma people in the communities across Central and South-Eastern Europe.
---
Meşteshukar ButiQ
---
Partnership for biological agriculture
Horizon Sopyrwa, a Rwandese company that cultivates a plant extract for natural pesticides with low toxicity and Endura, a chemical SME based in Italy, have joined forces in the production of natural pesticides used for biological agriculture. The latter will assist Horizon to increase the productivity of the plants, improve the quality of the natural biocide and then to commercialise worldwide the finished pesticide.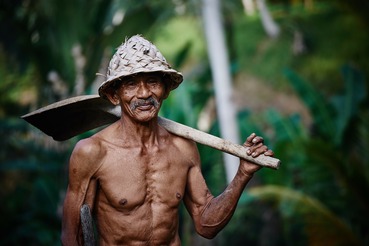 The partnership came to be thanks to the contribution of MAN.SE.F. Onlus, who presented the business plan of the venture to two social impact investment funds for an equity increase.
The financing will take place at the end of the year. If this project, and two others, are success, it plans to launch an Impact Investment Fund dedicated to similar kind of deals.
Interested? Contact
Graziano Bertogli
- Director Associazione MAN.SE.F. Onlus for more.
---
Business scan by VECO
VECO, with support of the Bill & Melinda Gates Foundation, has developed the Inclusive Business Scan (powered by SenseMaker) to organise real-time feedback on inclusive business in smallholder supply chains. More
here.
---
Talking social finance
Approaching impact investors is not always easy for a social enterprise: you have to master the language of social finance and overcome many hurdles. Felix Benjamin Schaefer of
Bürgerwerke
, a German cooperative of small independent renewable energy providers, shares his inspiring story about the process that led to the closing of growth financing in late 2015.
His recommendations to fellow social entrepreneurs: prepare well, get support from experts, plan enough time and resources and think about the role and rights that your investors should have. If there's no mission alignment, better move on and look for alternatives.
His inspirational interview with FASE, who supported Bürgerwerke eG in the search for investors, can be found here (German only).
---
The best countries to be a social entrepreneur in 2016
What are the best countries to be a social entrepreneur? What is hampering growth of social entrepreneurship
? Thomson Reuters Foundation teamed up with Deutsche Bank, UnLtd and the Global Social Entrepreneurship Network and asked over 900 experts in 45 countries. The full results, expert analysis and opinion
available here
.
---
SANTA CASA's Digital Social Innovation Competition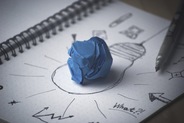 Do you have innovative ideas and solutions for issues in social welfare, culture & property, social economy and health? SANTA CASA Misericordia de Lisboa is organising a competition that seeks innovative technological solutions in these issue areas. Winners will be awarded with a cash prize of €2500. To enter visit the
competition's website
. Deadline is November 23.
---
Social Impact Awards by Inspirasia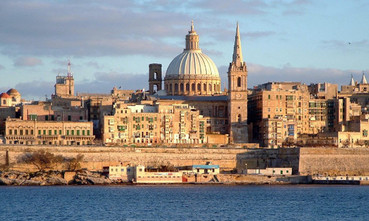 The Social Impact Awards is a new exciting initiative for social change in Malta, organised by The Gasan and Inspirasia Foundation.
By bringing companies and philanthropists together they offer social purpose organisations the opportunity to receive financial and non-financial support in order for them to develop and realise positive social impact on Malta.
The final will take place on the 25th October, 2016 in Malta. For more information please contact
louisa@inspirasia.org
.
---
MOOC - "Enabling Entrepreneurs to Shape a Better World" selects a winner
The
MOOC "Enabling Entrepreneurs to Shape a Better World"
, an initiative of the Global Entrepreneurship Summer School, and supported by SAP Foundation, has come to an end and has selected its winning project. Farmcubator looks to train young rural migrants to become farmers in urban megacities.
The course saw 11, 000 learners from all over the world taught by leaders such as Nobel Peace Prize Recipient Muhammed Yunus and business angel & EVPA board member Hedda Pahlson-Moller.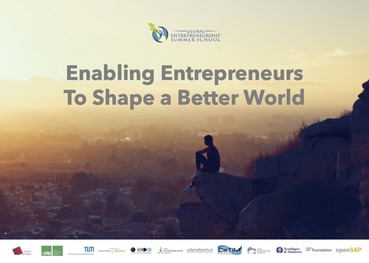 ---
EVPA News
---
28 Participants, two locations and many lessons. Congrats to the VP in Practice class of 2016!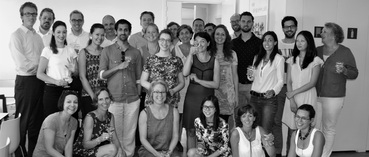 September marks the end of the fourth edition of "Venture Philanthropy in practice", EVPA's training where committed venture philanthropists and social investors live and breath VP for four days. This year 28 participants learned all about the VP approach, understanding more about deal structuring, non-financial support, impact management and exit strategies and how to apply these effectively in their organisations. The participants worked in groups, giving them the opportunity to learn and exchange experiences. Read
more here
.
---
Welcome to our four new members!
We're proud that social investment and venture philanthropy is of interest to more and more organisations. This month four new members are joining EVPA: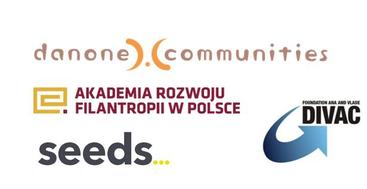 Seeds
is a social impact-consulting firm, based in France, which helps institutions, foundations, non-profits or companies develop projects with a strong social and environmental impact.
The Ana and Vlade Divac Foundation
is an independent organisation that provides aid to citizens, especially refugees, and helps identify practical solutions to their many problems, including solving housing issues.
danone.communities
is a mutual fund which supports sustainable businesses with a strong social impact. Their mission is to fund and develop local businesses that reduce poverty and malnutrition.
---
EVPA Orientation Webinar
As the EVPA community wouldn't exist without you, we would like to enable you to make the most out of your membership. So to introduce you to our activities and to outline how you can get involved, we hold regular online orientation sessions. If you are a newly joined member or an existing member looking for a refresher on EVPA, join Thursday, 6 October from 11 to 12 (CET).
Register here
. We'll be more than happy to speak to you!
---
EVPA on the Road
News in brief
---
Jean-Luc Perron leaves Grameen Crédit Agricole Foundation
Jean-Luc Perron is leaving his post as Managing Director of the Grameen Crédit Agricole Foundation, after eight years at the head of the Foundation.
His successor, Eric Campos, took office on 1 October.
---
Nesta launches three new funds to support volunteering among over 50s
The three new grant funds total £4million to explore how more charities and public services can better tap into the skills and experience of volunteers over 50 for the benefit of all society. Find out more or submit an expression of interest
here
.
---
I&P Développement 1 realises two new exits in Mauritania and in Senegal.
In its ten years of operation, IPDEV1 has invested €11 million in 33 startups and small businesses based in Sub-Saharan Africa. With these new exits, the fund records close to twenty exits and demonstrates the viability of I&P impact investment model. Find the press release
here
.
---
The Social Value International 2016 survey has launched!
Each year Social Value International and Social Value UK take a snapshot of how their Social Value Principles are being used through a survey. The results are invaluable in building a movement for change.
Respondents are entering into a prize draw upon completion.
To participate, click
here
.
---
10 finalists for Europe's social innovation competition
After receiving 1,095 applications from 36 countries, the European Commission announced its 10 finalists in this year's European Social Innovation Competition! Social innovation and refugee integration experts have selected the 10 best ideas to help enable migrants and refugees to contribute to the social, economic, cultural and political life of their host countries. The finalists are listed here.
---
Swedish tax breaks for repairs
Sweden is giving tax breaks on repairs. To tackle its 'throwaway culture', it is slashing VAT on repairs to bicycles, clothes and shoes. It also wants to let people claim back taxes on labour for repairing appliances like fridges, ovens and washing machines. More
here
.
---
Innovation in education projects in Asia
AVPN is highlighting projects that are re-inventing how we view traditional impact in the education sector by leveraging technology and expanding education beyond the classroom.
See
here
.
---
Trustlaw Awards 2016
Every year Thomson Reuters Foundation awards three outstanding pro bono projects, in addition to an international firm, domestic firm, in-house legal team of the year and the esteemed lawyer of the year. Congrats to the 2016 Trustlaw awards winners! See them
here.
---
20 projects to combat youth unemployment
Twenty projects have been selected by Shi2B and Fundación Banco Sabadell for the first phase of
Millennials, the talent of the future
, a programme to promote innovative startups in the field of youth empowerment and employability. More
here
(in Spanish).
---
Social Impact Career Forum
The INSEAD Career Development Centre is inviting you to its Social Impact Career Forum on the 2nd November 2016. Attendees have the opportunity to promote their projects and permanent positions and plus they get free access to the CV's of INSEAD's current MBA classes and alumni.
To register, contact: Vimi Emraz / Johanna Fibleuil
---
Your Article Featured in EVPA's Newsletter
EVPA members, please send your news to
Linde Wolters
to be included in EVPA's next Newsletter.