April 2016
EVPA news
Goodbye to Kurt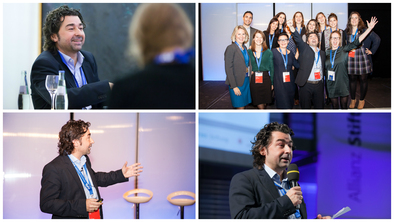 After four outstanding years together, our CEO, Kurt Peleman has decided that the time for change is here.
Read what he plans for the future and how he sees EVPA evolving from now on, here.
Thanks Kurt for everything!
---
Welcome Sophie Faujour

We're are expanding our team in Europe!
Our newest team member, Sophie Faujour is based in France. She you will work as EVPA's country delegate convening French members and building out the French sector.
Want to know more about her? Go
here
.
---
A new strategy for the EVPA Knowledge Centre: KC 2.0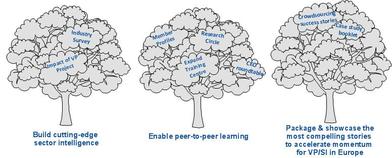 There are some exciting times ahead for our EVPA Knowledge Centre. New leadership, new team members and a new strategy that looks at making our research more accessible and usable to you. Find out all that is ahead
here
!
---
Membership network
Welcome to our latest members

---
Members Q&A: John S. Latsis Public Benefit Foundation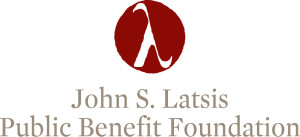 It's all about connections here at EVPA so we're delighted to be introducing new organisations to the EVPA community.
Our first member working in Greece, the John S. Latsis Public Benefit Foundation, told us about their approach to rebuilding Greece after the crisis and how they are trying to foster a cooperative civil society environment. As 'venture philanthropy' is relatively new in Greece and to the organisation, the foundation is looking to learn more from peers that have experience in the sector. To see the full interview, go
here
.
---
DIVA Ventures welcomes Novozymes and DSM as co-founders, in a partnership to scale up impact ventures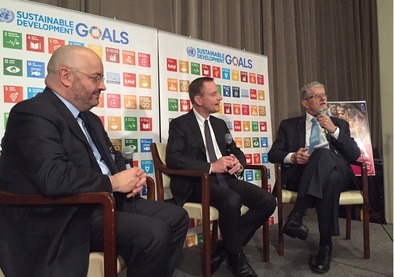 Denmark based EVPA member DIVA Ventures has welcomed
as co-founders biotechnology company Novozymes and global science based Royal DSM. The announcement was made last week at the United Nations
Headquarters
in New York.
Read more about the move
here
.
---
HERi Africa co-invests in key supplier of malaria medicine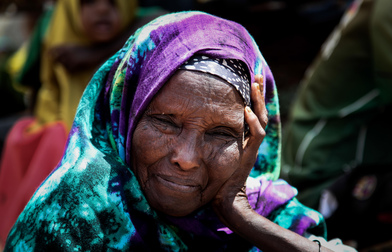 Did you know that in 2015 an estimated 214 million cases of malaria occurred worldwide leading to the death of 438,000 people?
Impact venture fund HERi Africa has co-invested $13m in Madagascar based Bionexx, a company producing the Nobel Prize winning Artemisinin, the active ingredient of a new generation anti-malaria medicine.
Read more about the investment
here
.
---
Belgian social impact investment fund Kampani makes first investment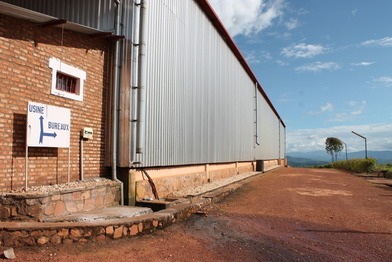 EVPA member Kampani has made its first investment. It concerns the Fairtrade certified Burundian coffee exporter COCOCA, a Union of smallholder cooperatives representing 27.000 coffee farmers. The investment makes COCOCA the first cooperative player on the Burundi market to own its own dry mill, allowing it to have better processing, storage services and quality of coffee. Read more
here
.
---
Member Reports
Philanthropy Insights from Fondazione Lang Italia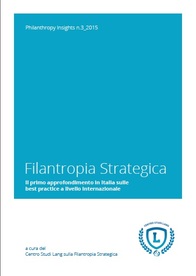 Philanthropy Insights 3 is a collection of experiences and best practices on possible innovations in philanthropy. Getting to the heart of the "how to do it" question, the report presents a set of new or established case studies helping organisations choose a solid and strategic approach to
philanthropy
.
The report includes interviews with:
---
EU News
EVPA's contribution to the European Commission's consultation on non-financial reporting

As our world becomes more concerned with the social and environmental impact of companies, the call for transparency on their performance is increasing. It is in this context that the European Union is looking at the non-financial information disclosed by companies of 500+ employees. EVPA participated in the discussion. To find out more about our contribution, go
here
.
---
EVPA on the Road
Our team members cover a lot of ground each month. Here is an
overview
of where they will be in the coming months should you want to get in touch with them and meet up.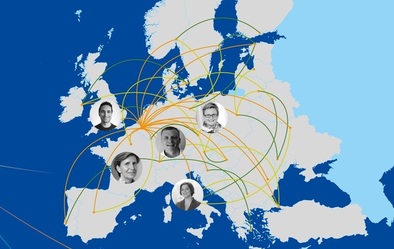 We are hiring!
Are you a creative content producer or a community knowledge expert? Apply for our new position
here
.
---
News in brief
The European Commission is organising a public consultation to seek direct feedback from all relevant stakeholders on improving the environment for start-ups in Europe. Read more
here
.
---
Jazi Foundation financed the new country pilots of the One Acre Fund in Malawi and Uganda, involving 1000 smallholder farmer families each. Read more
here
.
---
OPES Impact Fund invested $100,000 in Devergy, a social energy services company. The amount, which is part of a larger equity investment, will help Devergy expand its management team and grow commercial operations throughout Western Tanzania. Read more
here
.
---
Reach for Change invested in over 400 social entrepreneurs, making the world a better place for hundreds of thousands of children. Take a look at their latest impact report
here
.
---
seif is looking for the most innovative social business ideas in 2016.
The seif Awards for Social Entrepreneurship are open to social enterprises from all over the world. Read more
here
.
---
Over 800.000 people now have access to vital services like safe drinking water, health care, education or energy, due to the efforts of Yunus Social Business and the entrepreneurs they collaborate with. Have a look on their 2015 report
here
.
---
French fund I&P has launched two new funds to finance and support emerging entrepreneurs in the implementation of their projects. Read more
here
.
---
After nearly 20 years of developing social enterprises, EVPA member NESsT is embarking on a new direction. Find out more
here
.
---
EVPA in the news
"Social enterprise support: what's worth more than money?"
---
"A Practical Guide to Venture Philanthropy and Social Impact Investment".
---
Your Article Featured in EVPA's Newsletter
EVPA members, please send your news to
Linde Wolters
to be included in EVPA's next Newsletter.
---