EVPA Events
---
Commit time, not just money. How social organisations grow through non-financial support

When: 29/06/2016
Where: Online
Organiser: EVPA
How do you help an organisation deliver societal impact? How do you help move them towards financial sustainability? What steps do you need to take to help an investee develop its organisational structure and management team, ensuring it is ready to face the challenges ahead?
This and many other questions will be answered in our upcoming webinar on non-financial support.
Our guest speakers and EVPA team will share with participants how to best design, deliver and measure non-financial support.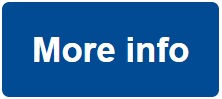 ---
Save the date | Impact Management workshop: the fundamentals

Where: Brussels
Organiser: EVPA & SVUK
This one-day workshop on impact management is designed to unveil the do's and dont's of impact measurement and to equip you with all you need to know about the implementation and management of social impact.
Practitioners will have the chance to discuss with peers how to introduce and improve their impact measurement processes, how to develop more of a focus on impact management in their organisation, and what strategic choices and issues are involved.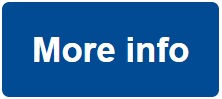 ---
12th edition of the EVPA Annual Conference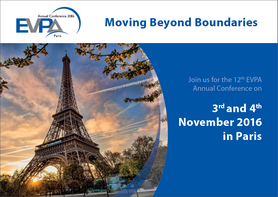 Do not miss this wonderful opportunity to meet in Paris, network with peers and learn more about the rapidly growing sector of Venture Philanthropy and Social Investment!
Stay tuned for more news and updates regarding this event and make sure to add the save-the-date to your calendar.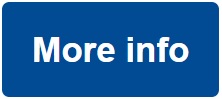 ---
ESELA Conference

When: 17/06/2016
Where: London
Organiser: ESELA (co-org. EVPA)
Join leading social enterprise legal experts, social investment and venture philanthropy practitioners across Europe to discuss the future of social impact from a legal perspective at ESELA's inaugural conference.
The afternoon of the event is a co-creation between EVPA and ESELA and is focusing on exploring emerging hybrid finance structures and the different ways in which enterprises and investors seek to protect impact in transactions and over time. EVPA members are eligible for 50% discount, just enter EVPADISCOUNT16 code when booking your ticket and select the 'Organisations other than law firms (non-members)' option.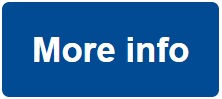 ---
Partner / Sector Trainings
---
Social Enterprise Boat Camp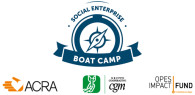 When: 28/05/2016 - 31/05/2016
Where: From Civitvecchia – Barcelona and back
Most likely the first social enterprise boot camp to take place on board a ship!
The boot camp offers the opportunity for players from the corporate world, finance, civil society and social enterprise to interact, compare notes, and build sustainable high-impact business models together.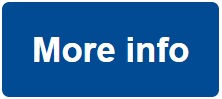 ---
Massive Open Online Course on impact-driven entrepreneurship
When: 30/05/2016 - 05/09/2016
Where: Online
This online course "Enabling Entrepreneurs to Shape a Better World", is about impact, about viable solutions for a better world and about practice It's interactive and free.
Join the six-week course to learn from world-leading experts, scholars, and practitioners and to see inspiring lectures by active (social) entrepreneurs, all from the convenience of your computer or tablet. Former Board member Hedda will be one of the lecturers!
The MOOC will start May 30th; you can learn more and register here.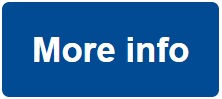 ---
Social Impact Assessment workshop

When: 16/06/2016-17/06/2016
Where: Milano
Organiser: Fondazione Lang
Language: Italian
The course aims to provide working knowledge of social impact measurement techniques. Through a faculty of professionals and experts, hands-on exercises and case studies, the two-day course will allow participants to:
• develop a Theory of Change to improve the effectiveness of their organisations;
• assess and communicate the social impact generated.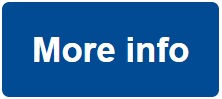 ---
Past Events
---
CSR Innolabs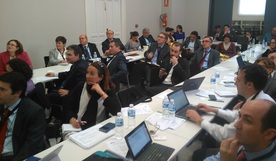 On April 27th, the Inter-American Development Bank held in Madrid a workshop for large multinational companies operating in Latin America and the Caribbean to promote a better understanding of the role of business in supporting the implementation of the UN Sustainable Development Goals.
The CSR Innolabs session, facilitated by Spanish think-tank Forética, saw EVPA board member Steven Serneels explain the key drivers of corporate social impact strategies. He also looked at how the UN Sustainable Development Goals can provide a framework for companies to assess their impact investment strategies and align resources, business model and skills to promote tangible impact that will strengthen the role of business in the post 2030 agenda.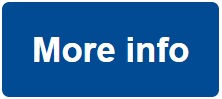 ---
GEOfundos launched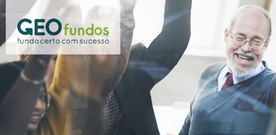 This week GEOfundos, the first online funding platform that aggregates national and international funding of all types in Portugal- launched in Lisbon.

This project results from the cooperation of different players including Portuguese foundations, NGOs, EVPA member Stone Soup Consulting. The platform was launched listing 120 opportunities amounting to a total of € 550 billion.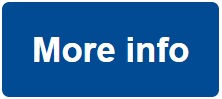 Partner / Sector events
---
The Impact Series – 'Unlocking a positive future for offenders'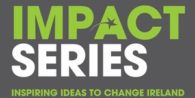 When: 19/05/2016
Where: Dublin
Organiser: Social Entrepreneurs Ireland
This Impact Series event will focus on 'unlocking a positive future for offenders'.
A range of speakers with expertise in social enterprise, social justice and the criminal judicial system will debate the growing movement towards providing more socially inclusive programmes of support for offenders.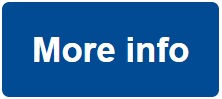 ---
EBAN'S 2016 Congress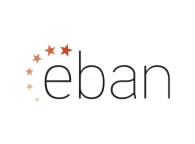 When:
25/05/2016 - 27/05/2016
Where: Porto
Organiser: EBAN
The 2016 EBAN Congress will focus on what Europe needs to do in order to transform start-ups into amazing scale-ups.
EBAN is looking forward to an exciting congress packed with scale-ups & matching events where start-ups will have the opportunity to meet large corporates in 1:1 qualified meetings, workshops, and more.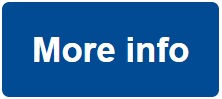 ---
EFC Annual Conference 2016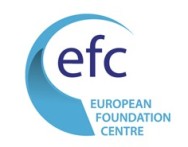 When: 26/05/2016 - 28/05/2016
Where: Amsterdam
Organiser: EFC
EFC's 27th Annual General Assembly and Conference will convene over 750 philanthropic leaders, INGO representatives, academics and policy makers.
The event will engage a diverse array of philanthropic actors to find solutions to the most urgent issues – including the refugee crisis – within Europe and around the world.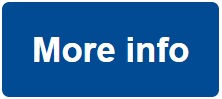 ---
DEMOCRATIC CITIES

Commons technology and the right to a democratic city

When: 23/05/2016 - 28/05/2016
Where: Madrid
Organiser: D-CENT, Nesta
During the past two years, D-CENT (Decentralised Citizens ENgagement Technologies) has been working to transform democracy in a very concrete way: helping movements, cities, and political parties to build technologies, methods and tools that can make the democratic system more in-sync with collective aspirations of the 21st century.
To highlight and celebrate the results of the D-CENT project a weeklong programme of activity is taking place in Madrid including a Democracy lab and international conference.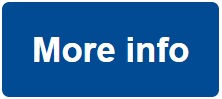 ---
EMN Annual Conference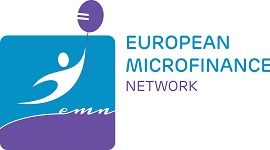 When: 16/06/2016 - 17/06/2016
Where: Warsaw
Organiser: EMN
The EMN Annual Conference brings together 300 delegates active in the micro-finance sector.
Micro-finance practitioners will be invited to share and challenge good practices in the sector. In-depth and interactive knowledge sharing will combine within plenary sessions, workshops, round-table meetings and open space dialogues.
---
THIS WORKS Summit
When: 29/06/2016
Where: Brussels
Organiser: Ashoka and the Robert Bosch Stiftung

The Summit looks at opportunities and proven innovative solutions, instead of problems, as one of the keys to putting an end to the employment crisis in Southern Europe.
It provides the opportunity, for European and national policy makers, as well as social investors and philanthropists, to meet 10 social innovators and their partners and discuss how the programmes they developed could be transferred and applied elsewhere in Europe to scale their social impact.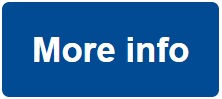 ---
The Social Innovation Factory

When: 06/06/2016
Where: Brussels
Organiser: Sociale Innovatie Fabriek
Language: Dutch
This spring, Belgium-based EVPA member Sociale Innovatie Fabriek will tour all Flemish provinces and Brussels for a series of meet-ups on social innovation and social entrepreneurship.
On June 6, they will head to Brussels, where a number of innovative projects from the city and region will be presented. The event will also include an introduction to the Sociale Innovatie Fabriek and a pitch session where attendees are able to present new ideas, search for partners or other types of support.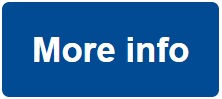 ---
Building Trust Seminar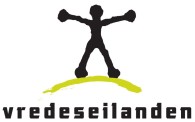 When: 08/12/2016 - 09/12/2016
Organiser: Vredeseilanden
This seminar represents a unique opportunity where farmer organisations, private sector actors and financial institutions can connect with each other, get to know concrete tested tools and exchange upon the inclusion of smallholder farmers in food chains.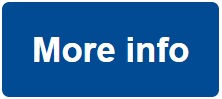 ---
AVPN Conference 2016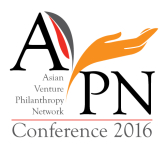 When: 23/05/2016 - 25/05/2016
Where: Hong Kong
Organiser: AVPN
Focusing on issues surrounding poverty alleviation and social innovation, the AVPN conference will look at deploying principles of strategic social investing across different countries.
This is an invite-only event for social investors, incubators and supporters that are interested in the Asian region. The event is SOLD OUT. EVPA staff will be in attendance, email info@evpa.eu.com to connect with them!