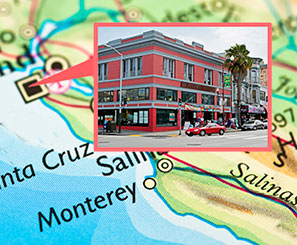 Citi Chooses MEDA as Community Progress Maker
MEDA has been selected as a recipient of the Community Progress Makers Fund, a $20 million grant initiative to support 40 visionary nonprofit organizations in their efforts to establish new approaches to longstanding urban economic challenges in the United States – including economic development, environment sustainability, urban infrastructure and affordable housing.

As part of the program, MEDA will receive a core operating support grant of $500,000 over the course of two years to continue its work in the Mission around building community capital. This new injection of funds will help bolster existing initiatives while supporting MEDA's newest programs, Adelante Fund and the Community Real Estate program. In addition to the grant, MEDA will also have access to technical assistance from leading national researchers and experts and will be provided opportunities to connect with other grantees to share and learn best practices.

"MEDA is truly grateful for Citi's belief in our work in the Mission community. Support like the Community Progress Makers Fund allows us to continue to make an impact, and ensures that the Mission District remains a neighborhood where low- and moderate-income Latino families can thrive," stated MEDA Executive Director Luis Granados.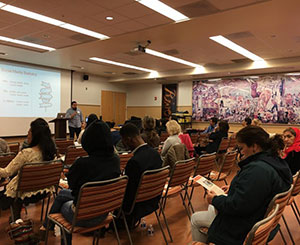 MEDA Part of "San Francisco Small-Business Week 2016"
In 1973, MEDA created its

Business Development program t

o foster the building of community capital. This meant helping Mission residents gain access to much-needed funding so that new businesses could thrive and jobs could be created. Years later, a seven-session workshop — teaching the basics of small-business creation — was added as a prerequisite to clients receiving one-on-one coaching. Budding entrepreneurs learned everything from marketing strategies to negotiating a commercial lease.

Over the decades, hundreds of community-serving small businesses have been created or helped to grow in the Mission, and beyond. Restaurants. Family child care facilities. Print shops. All of these ventures are the ideal way to create a long-term family asset, especially for newcomers to this country.

Because of MEDA's history in this realm, this year the nonprofit participated in "San Francisco Small-Business Week 2016," which ran from May 21 to 28. This annual event celebrates small businesses, which create stable incomes for owners and jobs for the community.

A successful "Bilingual Small-Business Resource Fair" was held on May 21 ... the first of its kind.

Client Success Story: D'Maize Restaurant Opens in Mission
It's no easy task to open a restaurant in San Francisco's Mission District, especially when you are immigrants like Zenaida Merlin and Luis Estrada (pictured with his son, plus Ana Valenzuela of the El Salvador consulate). Bucking the odds, D'Maize Restaurant has opened, serving tasty Salvadorian dishes to the community. This was made possible by five years of free business coaching from MEDA, coupled with an $80K Adelante Fund loan to remodel their space on 24th Street.

MEDA's Business Development Program Manager Edwin Rodriguez was elated to see his clients' success, stating "I am overjoyed to see this hardworking husband-and-wife team take their catering and food truck business to the next level. Exciting!"
Full story. >>
---