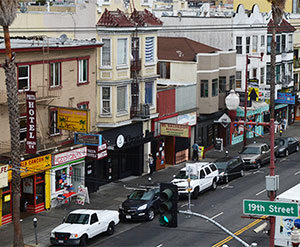 Mission Interim Controls Granted
MEDA's Policy team is working hand-in-hand with community partners to stem the displacement of Latino residents and family-serving businesses in San Francisco's Mission District.

A focus is the Mission Street commercial corridor, long the lifeblood of the neighborhood.

The good news is that community efforts led to the passage on Jan. 9 of Mission Interim Controls, which offer protections that last 15 months, augmenting similar previous controls to bring ever-greater protections to our community-serving retail. This new legislation is a healthy step in maintaining a balance of sizes and types of businesses on the corridor, adding more City scrutiny — under the authority of Planning Commission Conditional Use Authorization — to new, full-service restaurant conversions and storefront mergers that are larger than 2,000 square feet. The intent is to turn the curve on the trend of the Mission becoming a tourist/destination site that makes it harder for our families to access needed services.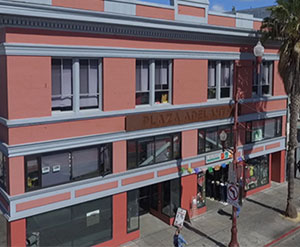 Plaza Adelante's Reimagining
It's an exciting time at MEDA's neighborhood center, Plaza Adelante, as any of you who have stopped by recently surely noticed. That's because now underway is a three-phase project to reimagine the building's first floor.

This work aligns with MEDA's vision for the Mission Street commercial corridor: To create family-serving spaces where small businesses can thrive.

MEDA's microbusiness incubator, El Mercadito, currently comprises five shops. All will be moving to the 19th Street side of Plaza Adelante, offering greater visibility to passersby.

Additionally, there will be a trio of food spaces for low-income entrepreneurs, a new nonprofit space and a community living room. The latter will afford a welcoming space that will serve as a community meeting ground.

This project is slated to be complete by summer 2018. Stop by soon to see our progress.

Community Spotlight: Julia Minas of Julia's Alterations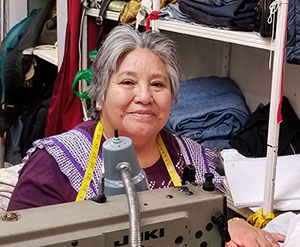 MEDA is helping family-serving businesses thrive along the Mission Street commercial corridor via a combination of technical assistance, one-on-one coaching, access to capital, and policy work. Following is an interview with one such small-business owner, Julia Minas of the eponymous Julia's Alterations.

What gave you your idea to start your business?
I applied to work for different businesses in the Mission, but couldn't find an opportunity for years. I then went to MEDA's free Business Development, where I received assistance via education/workshops to establish my own business.

What has your experience been opening a business in the Mission?
It's been a great experience — better than when I had a home-based business. I like that the Mission is Spanish speaking, with clients willing to pay for my services. The location is peaceful, with good neighbors. I've been in this location five years now.

How does your business/ business idea relate to your life?
I have been sewing since I was an 11-year-old, and later studied sewing in high school. It's comfortable, and doesn't feel like work.

Why should potential customers invest in small businesses?
It's important to support the local community to help small businesses thrive.

Where do you see your business in five years?
Prosperity: bigger location, selling more, more visibility, hiring employees.

What do you love about the Mission?
Everything is close, like food and clothes. There is variety for all economic classes and races/ethnicities, so goods and services are accessible to everyone in the neighborhood.

Read more inspirational client stories >>.