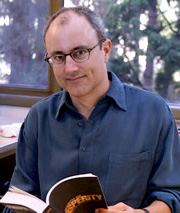 Professor Michael L. Ross, a UCSC alumnus and author of The Oil Curse: How Petroleum Wealth Shapes the Development of Nations (Princeton 2012) will give a talk on "The Past and Future of the Oil Curse" on Thursday, February 7th, 4-6pm. Location: College Eight Multi-purpose room (Red Room)
For updated information please contact global@ucsc.edu
Professor Susanne Freidberg of Dartmouth College
will be visiting the campus on February 19th
to workshop a paper entitled "Footprint Technopolitics"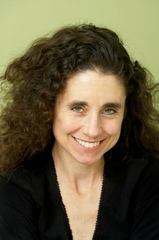 which discusses her recent research on the metrics of Life Cycle Analysis. The workshop will take place on February 19th from 12-1:30pm in Social Sciences 1, room 261.
A graduate of the UC Berkeley Geography Department, Dr. Freidberg is one of the country's most eminent food scholars. She is the author of two widely acclaimed books, Fresh: A Perishable History (Harvard, 2009) and French Beans and Food Scares: Culture and Commerce in an Anxious Age (Oxford, 2004), along with many articles. She has received support for her research from the Mellon Foundation, the American Council for Learned Societies, and the Radcliffe Institute for Advanced Studies.

Please note that this is a workshop and not a talk. We will be circulating her paper in advance of the workshop and expect those attending to have read it and come prepared to discuss it. If you are interested in attending, please RSVP to Lisa Nishioka at global@ucsc.edu who will let you know how to access the paper.
PLEASE RSVP TO ATTEND
at global@ucsc.edu