---
ADOPT WHILE YOU SHOP!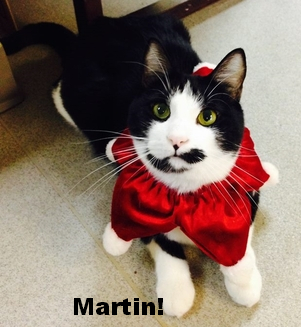 Don't miss TLC's Holiday "Adopt While You Shop" Event on Christmas Eve this
WEDNESDAY, DECEMBER 24 FROM 12 - 2PM!
WEDNESDAY ONLY - Adult kitties (age 9 mos.+) are $25 & Kittens (8 mos. & under) are $50! SHOP for last minute gifts in our TLC Store - Purina Dog Treats $1/box or 6 for $5! 2015 TLC Calendars ONLY $5 - WEDNESDAY ONLY~! Decorated Doggy Treat Bags only $1 ea. or 6 for $5! Plus MORE GREAT GIFT ITEMS! Be sure to stop in for these great last minute Holiday deals! 3741 Lake Shore Rd. in Blasdell!
---
Spread Holiday Cheer With TLC Kitties on Christmas Eve or Christmas Day!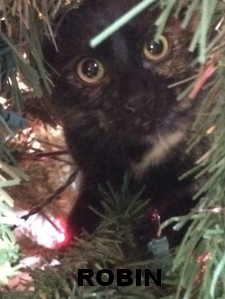 The kitties at the Ten Lives Club shelter would love to see you on Christmas Eve or Christmas Day from 8am to Noon!
Our shelter is located at 3741 Lake Shore Rd. in Blasdell.
If you can come to the shelter & help care for & visit with the kitties on either day, call the shelter hotline at 646-5577!
Help give our homeless kitties a MERRY CHRISTMAS!
---
Ten Lives Club "Grumpy Cat"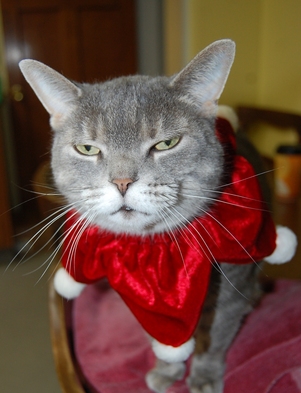 Diamond is the Ten Lives Club "Grumpy Cat"! She's not really grumpy! She just has that expression that makes her "look" grumpy! Diamond is a 4 yr. old female who's been in shelter life for about a year now. Her Christmas wish is to find a home to call her very own! Diamond gets along well with other cats & would be a good fit for any household! She needs a special diet of Nutro Natural Choice grain free duck & potato formula cat food. Diamond's adoption fee is only $25.00! She will also go home with 2 bags of Nutro Natural Choice Grain Free Duck & Potato formula + a $25.00 gift card to a pet store of your choice! To adopt DIAMOND - call the shelter hotline at 646-5577 & make her Christmas wish come TRUE!
---
Kittens Christmas Wish!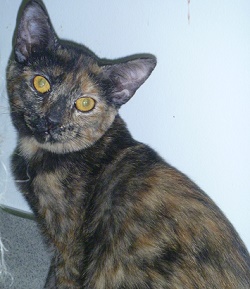 Our kittens biggest Christmas wish right now is for lots & lots of Purina Kitten Chow dry kitten food in the yellow bag! If you'd like to donate some Purina Kitten Chow, we have a Christmas Tree in the Ten Lives Club shelter lobby where presents for our kitties are waiting for them!
Donations can also be left at any of our satellite adoption locations at Pet Supplies "Plus", Petsmart in Cheektowaga, Petco in W. Seneca or TabbyTown in McKinnely Mall!
TLC's shelter is located at 3741 Lake Shore Rd. in Blasdell
---
UPCOMING TEN LIVES CLUB EVENTS!

---
ADOPT WHILE YOU SHOP!
Wednesday, December 24
12pm to 2pm
Ten Lives Club Shelter
3741 Lake Shore Road
Blasdell, NY 14219
TEN LIVES CLUB 6TH ANNUAL CHILI COOK-OFF!
Sunday, January 25, 2015
12:30pm to 3pm
J & M's West End Inn
340 Union Street
Hamburg, NY 14075
DO YOU MAKE A MEAN CHILI?

Cash prizes will be awarded for the top three chilis!

A prize will be awarded to the top voted vegetarian chili.
A prize will be awarded for the contestant with the most creative display/theme (this prize will be for the décor of the table, not the votes for the chili dish).
Everyone who enters their chili will get Prizes/Giveaways!
Entrance fee for those wishing to taste-test the chili & vote is $8. Entrance fee includes samples of all the chili in the contest along with breads & crackers.
Desserts will be available for purchase. More food & cash bar will be available for purchase at the West End restaurant.
---
TLC KITTIES LOVE KURANDA CAT BEDS!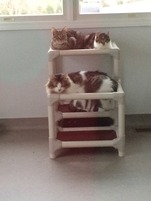 We received a
Kuranda
6-bed cat tower from a long time supporter this week as a Christmas gift for the kitties! THANK YOU! They love to nap & climb on
Kuranda cat beds & towers
!
Kuranda
towers also save space in our shelter & reduce the spread of germs since they are so easy to clean. Consider donating Ten Lives Club a
Kuranda
cat bed or tower this Holiday Season for the kitties! They are offering a special flat shipping rate of only $5 & they are shipped right to our door!
---
SHOP TO GIVE TO TEN LIVES CLUB!

Give gifts that Give Back this Holiday Season! Every purchase you make through
Goodshop
is a donation to Ten Lives Club!
Shop Target, Apple, Amazon, Petco & 1,000s more &
Goodshop
donates a percentage to Ten Lives Club with every purchase!
Shop & give to TLC on the go with the
Goodshop
app for iPhone & iPad too!
http://www.goodshop.com
---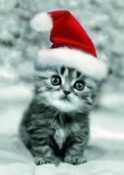 Shop for the Holidays through Amazon Smile & benefit Ten Lives Club at the same time! Your purchase from the TLC Amazon Smile link sends Ten Lives Club a donation for our kitties!

Do your Holiday shopping on Amazon Smile so our Ten Lives Club kitties can have a HAPPY HOLIDAY SEASON~!
---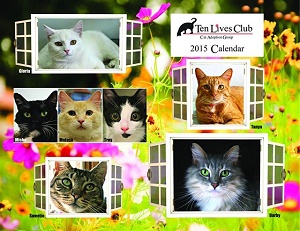 We ordered 300
Ten Lives Club 2015 calendars
- with pictures of TLC kitties on every page - & we only have 100 left! Our calendars make great gift items & benefit our TLC kitties too!
TLC 2015 Calendars
are only $10 each (Includes S&H).
---
Ten Lives Club Wines
make great gifts for the Holidays!
$6.00 of each bottle purchased benefits Ten Lives Club kitties!
Every label has a picture of a Ten Lives Club Kitty who has found their forever home!
Give a unique gift that will also give back to our kitties!
---


All of our
satellite adoption locations
have Christmas trees where you can "adopt" a kitty (ornament) in exchange for an item on our
"Wish List"
to leave under the tree!
Some examples are below: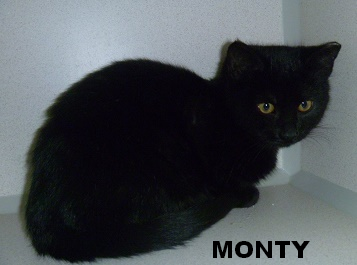 Purina Kitten Chow (Yellow Bag)

Clumping Cat Litter (any)

Paper Towels

Purina One Cat food (any)

Bleach

Clorox/Lysol wipes

Copy Paper

Garbage Bags

Pre-Paid Gift Cards
---