---
FEBRUARY 1ST MARKS TEN LIVES CLUB'S 14TH BIRTHDAY!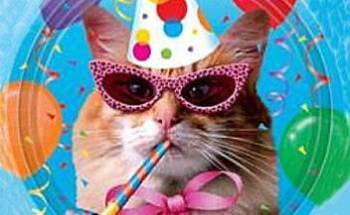 Ten Lives Club is celebrating 14 years of commitment to our cause - "to promote, further and enhance all cat life".
To celebrate, we're planning a "surprise" Birthday Party for the kitties on Saturday, January 31 at 1pm.
Enjoy a Ten Lives Club birthday cake & sing "Happy Birthday" to the kitties~!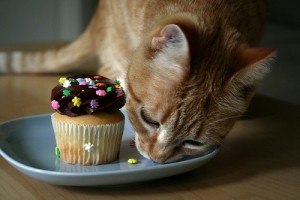 Please join us at the shelter - 3741 Lake Shore Road in Blasdell this Saturday, January 31st at 1pm for our 14th Birthday BASH!
Bring a Birthday Gift for the kitties or make a donation in honor of Ten Lives Club hard work & dedication to saving thousands of kitties over the last 14 years!
Come Celebrate 14 Years With Ten Lives Club!

---
"FROZEN KITTIES" UPDATE!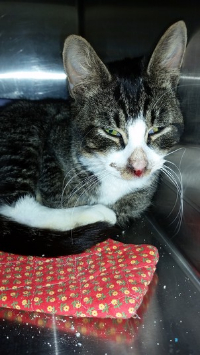 Sweet little Elsa & Olaf (2 of the "Frozen Kitties") are being nursed back to health & getting better every day!
Olaf (right) has a kitty cold right now, so he is getting medicine & treatment.
Elsa (below) still needs to gain more weight but doing well! Elsa had a couple of visitors the other day who also made a donation specifically for Elsa's care! THANK YOU! Feel free to stop in & pay Elsa a visit - she loves the attention! Bring a "Get Well Soon" gift for The Frozen Kitties!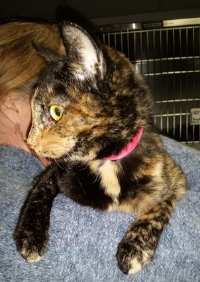 Little Anna (below) is pregnant so she's in foster care until she has her kittens.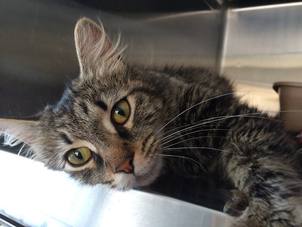 We'll continue to keep everyone posted on "The Frozen Kitties"!
If you would like to donate food or other items for "The Frozen Kitties", stop by our shelter at 3741 Lake Shore Road in Blasdell. You'll even get a chance to visit Elsa in person! To make a cash donation, click the link below!
---
KEEP SAVING THOSE DASH'S RECEIPTS!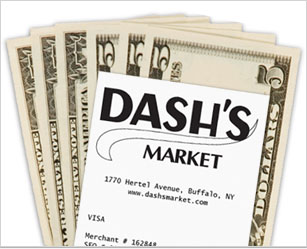 Ten Lives Club
just received another check from Dash's for over $500!
Thanks so much to everyone who's been saving Dash's receipts & sending them to
Ten Lives Club
! It really adds up & helps us tremendously!
The
Ten Lives Club
adoption location at Pet Supplies "Plus" East Amherst
has a container in the cat room for drop off or bring them to any
Ten Lives Club
event. They can also be mailed to:
Ten Lives Club
, PO Box 253, North Boston, NY 14110 - ATTN: Dash's Receipts.
---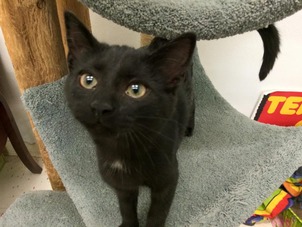 Little
Diamond
is 4 months old & LOVES to play! She was a stray rescue along with her litter mates & fostered until she was ready for adoption. She gets along well with other kitties & would be a good fit for any household!
Diamond
is available for adoption at the
Ten Lives Club Pet Supplies "Plus"
location in E. Amherst - 9630 Transit Rd.
Diamond's
adoption fee is $100. She has been spayed, vaccinated, treated for fleas/ear mites, etc. & READY TO FIND her FOREVER HOME! To adopt
Diamond
:
---
Shop at any of
1,500+ online stores
. It's fast & automatic with the
iGive button
,
Android/iPad apps
, or simply use the iGive site to visit stores. You never pay more &
iGive
will show you how much you're raising before you buy.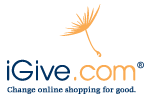 Just about anything you buy counts! Donations range from .5% to over 20%, varying by store.
---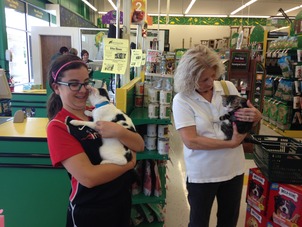 Ten Lives Club
is looking for dependable, enthusiastic, responsible, mature individuals who LOVE cats & would like to help place them in forever homes! *Must be 18 years old or older.*
We will provide the necessary training required to qualify potential adopters & completing the paperwork involved with
Ten Lives Club
cat adoptions.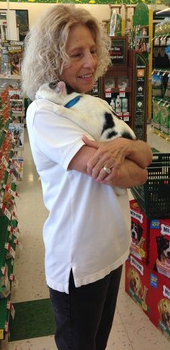 Ten Lives Club
showcases our cats & kittens at satellite adoption locations throughout Buffalo & the surrounding suburbs as well as at our main shelter.
About once or twice a month
Ten Lives Club
also holds adoption events at various venues such as area malls & other places of business over a weekend where we need qualified volunteers to assist with adoptions during the event.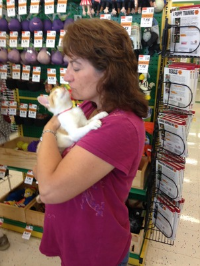 These events also involve transporting cats & kittens from the main shelter in Blasdell to the event, setting up for the event, tending to the kitties during the event (food, water, play time, etc.), promoting
Ten Lives Club
, answering questions from potential adopters &/or people who are interested in becoming a volunteer, completing adoption paperwork & handling payments, selling fundraising items & breaking down after the event.
If you would be interested in a rewarding, exciting experience & help place our kitties in loving, forever homes,
CLICK HERE!
---
SPREAD THE GOOD NEWS!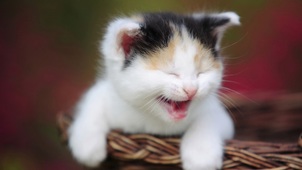 Ten Lives Club is thrilled to partner with Friskies in re-launching their
YouTube channel!
With
YOUR HELP
Ten Lives Club can earn up to
20,000 CANS OF FOOD
for our shelter!
HURRY - PROMOTION ENDS FEBRUARY 6, 2015!
Just
SUBSCRIBE TO FRISKIES YOUTUBE CHANNEL & WATCH CUTE CAT VIDEOS!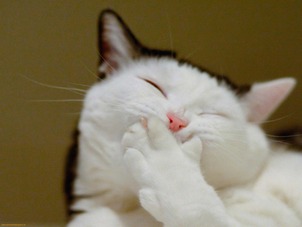 For every view a
video
gets,
Friskies will DONATE 1 CAN
of cat food!
For every new
channel subscriber
,
Friskies will DONATE 2 CANS of cat food
to Ten Lives Club!
TUNE IN TO
FRISKIES YOUTUBE CHANNEL
EVERY DAY THROUGH FEBRUARY 6, 2015
& help Ten Lives Club earn
FREE CANS of FRISKIES
cat food!
---
TEN LIVES WINES are a great gift for your VALENTINE!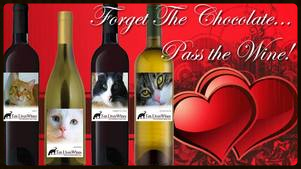 Every bottle features a Ten Lives Club kitty who has found their forever home &
$6 from each bottle purchased benefits the kitties in our care.
Your gift will both please your sweetheart and help the TLC kitties!
---
UPCOMING TEN LIVES CLUB EVENTS!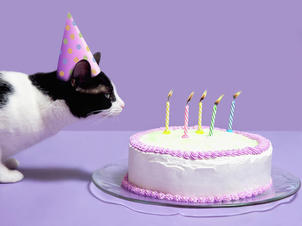 JANUARY

TEN LIVES CLUB 14TH BIRTHDAY BASH!
SATURDAY, JANUARY 31
1PM

Ten Lives Club Shelter
3741 Lake Shore Road
Blasdell, NY


FEBRUARYTen Lives Club Fundraising Committee Meeting
MONDAY, FEBRUARY 9
12 PM
Knights of Columbus Hall
36 Pierce Avenue
Hamburg, NY
Please attend if you are interested in joining!
Valentine's Day Adoption Event
SATURDAY, FEBRUARY 14
10 AM to 4 PM
Pet Supplies "Plus" Delaware
2155 Delaware Avenue
Buffalo, NY
Lots of kitties available for adoption & TLC Merchandise for sale!

Show Our Kitties Some ~LOVE~ Adoption Event!
SUNDAY, FEBRUARY 15
11 AM TO 5 PM
Pet Supplies "Plus" East Amherst
9360 Transit Road
East Amherst, NY
Lots of kitties available for adoption, Bake Sale & Theme Basket Raffle!
MARCH
Ten Lives Club Annual FURBALL 2015!
SUNDAY, MARCH 29
1 PM to 6 PM
Knights of Columbus Hall
36 Pierce Avenue
Hamburg, NY
Free admission!
Silent Auction
50/50
100+ Theme Baskets
Crafts & specialty items for sale
Food for purchase
Cash Bar
Live Music!
Cats for adoption
APRIL
COMEDY NIGHT FOR THE KITTIES!
SUNDAY, APRIL 12
5 PM to 8 PM
GFY Bar & Grill
1866 Colvin Blvd
Tonawanda, New York 14150
Tickets only $15 per person!
Live Music!
Chris Gullo & Friends - Stand Up Comedy Entertainment!
FREE Chips & Hot Cheese Dip
FREE Pizza & Wings
Cash Bar
Food available for Purchase
Theme Basket Raffle
TREE PLANTING CEREMONY
Monday April 20
5pm
Ten Lives Club Shelter
3741 Lake Shore Road
Blasdell, NY 14218
A tree planting ceremony in honor of Bruce S. Reopolaos three year anniversary whose estate helped make our shelter possible.
MAY
BEER FOR CATS!
FRIDAY, MAY 22
5 PM to 7:30 PM
Mr. Goodbar
1110 Elmwood Avenue
Buffalo, NY 14222
Beer & drink specials
Theme basket raffles
Silent auction
Special beer raffle
50/50
JUNE
Ten Lives Club 7th Annual Cruisin' For Cat's Car Show
Sunday, June 14th
12pm to 4pm
Sunset Bowling Lanes
331 Old French Rd
West Seneca, NY
FREE ADMISSION!
Classic Cars on Display
50/50 Raffle
Theme Basket Raffle
Silent Auction
Cash Bar
Food Tent
---
Odds & Ends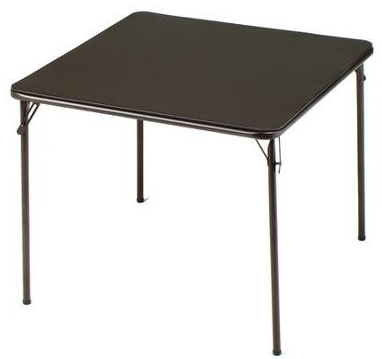 There are always items we can use at the shelter or for upcoming adoption or fundraising events.
Here are some items currently on our Wish List:
Duct Tape
Easel Stand - To use at adoption events, fundraisers & other activities.

Gift Cards - ANY! If you received gift cards for Christmas & don't plan on using them, please consider donating them to us!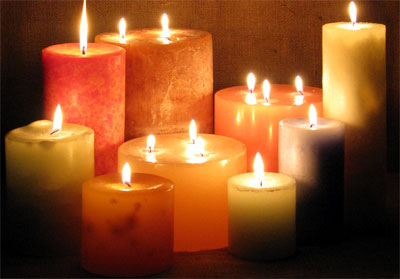 Theme Basket Items - Candles, bath/body items, wine/liquor & accessories or wine glasses, cat or dog related items, jewelry, medium/large baskets, cat related items, decorative ribbon, kitchen gadgets, tech gadgets, etc.
Wine or Liquor - ANY! (Also used for Theme Baskets).
Artwork - For Silent Auctions.
Craft Items - To sell at adoption events, fundraisers & in the Ten Lives Club Shelter Store.
Event Tickets - (Sabres, Bills, Theater, Movie) - For Silent Auctions & Prizes/Giveaways.
To donate items, please call 716-646-5577!

THANK YOU!

---