---
February Is National Spay/Neuter Awareness Month!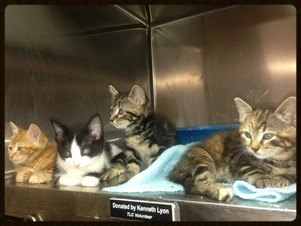 Ten Lives Club will be participating in World Spay Day again this year! On February 24, rescue organizations all over the world will work to alter as many pets as possible to support the prevention of unwanted cats & dogs.
WHY alter your pet? Here's why:
Around 7.6 million animals enter shelters nationwide every year. About 3.9 million are dogs & 3.4 million are cats.
Each year,
2.7 million animals are euthanized
(1.2 million dogs & 1.4 million cats).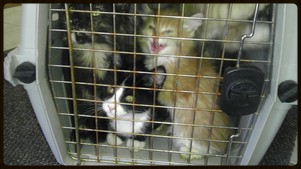 For dogs entering shelters, approximately 35% are adopted, 31% are euthanized & 26% are returned to their owner.
For
cats entering shelters, approximately 37% are adopted, 41% are euthanized & less than 5% are returned to their owners.
(Stats from ASPCA)
It's pretty clear that
KILLING close to 3 MILLION DOGS & CATS
every year is reason enough!
Help Ten Lives Club REDUCE the population of UNWANTED CATS & KITTENS by MAKING A DONATION in honor of WORLD SPAY DAY!
---
Lackawanna Citizens BE HEARD!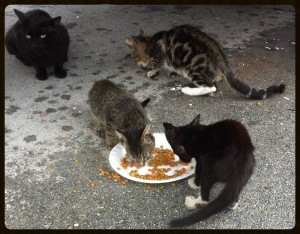 If you are a citizen of Lackawanna, you need to step up and be heard!
The gathering of stray cats for the sole purpose of euthanizing them and the citations and fines being issued for those who are trying to do the right thing needs to stop.
If you are responsibly spaying and neutering the cats in your community and then you choose to offer a feeding and warming place for them you should not be "breaking the law".
READ MORE HERE: LACKAWANNA CITY COUNCIL TO ANIMAL ADVOCATES: TALK ALL YOU WANT
---
BROWSE IGIVE STORES for TLC NOW through March 20, 2015!
Over 1,500 online stores to visit! NO PURCHASE NECESSARY & it's FREE to register!
Each
NEW STORE VISIT
through
iGive
earns an entry for Ten Lives Club in giveaways every week in February!
HURRY!
Promotion ends on March 20, 2015.


MORE ENTRIES = MORE CHANCES to WIN
for Ten Lives Club!
With each NEW iGive member, TLC will also get $5 INSTANTLY!
JOIN iGIVE & GIVE to Ten Lives Club at the same time! IT'S FREE!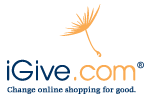 ---
Meet STORMY!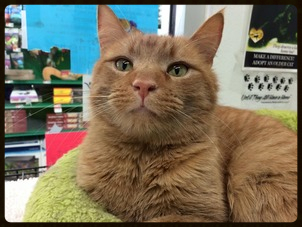 Ten Lives Club rescued Stormy on November 24, 2014 during the SNOWVEMBER event.
He was found on Mt Vernon Blvd. in Hamburg, NY. We think he got lost or may have been abandoned prior to or during the storm at some point.
Stormy is approximately 4 years old & super sweet but a little bit shy. He loves to get brushed & pet.
He is a very friendly boy who would be so happy to be a lap kitty & snuggle with you!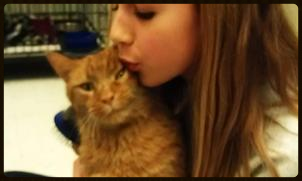 Watch Stormy on YOUTUBE!
Stormy wants to find a nice, quiet forever home soon! Can he come home with you?
Stormy is available for adoption at the Ten Lives Club Pet Supplies Plus adoption location in E. Amherst, NY!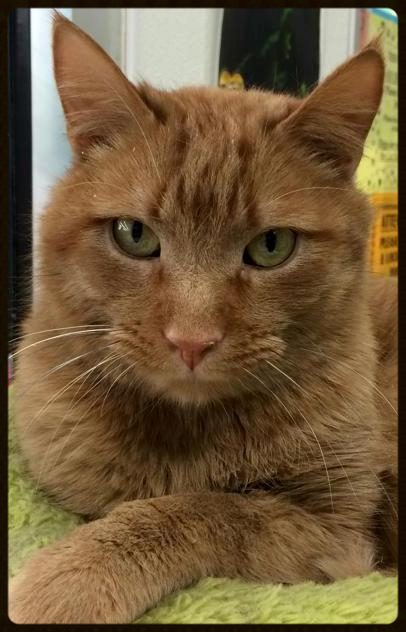 ALL Ten Lives Club cats/kittens have been:
Spayed/Neutered

Vaccinated

Treated for fleas/ear mites,worms


TLC ADOPTION FEES:
ADULT CATS (9+ Months Old) - $50 KITTENS (8 Months & Under) - $100
TO ADOPT STORMY


---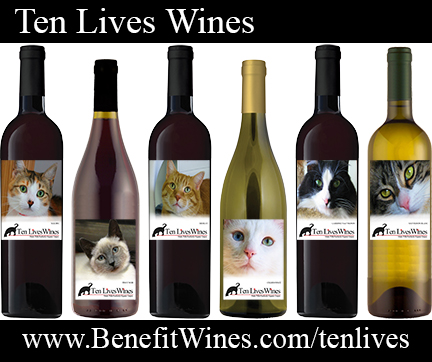 Every bottle of
TEN LIVES CLUB WINE
features a Ten Lives Club kitty who has found their FOREVER HOME!
$6 from each bottle
of
Ten Lives Club Wine
purchased benefits the homeless kitties in our care!
---
MR GREY FINDS HIS FOREVER HOME!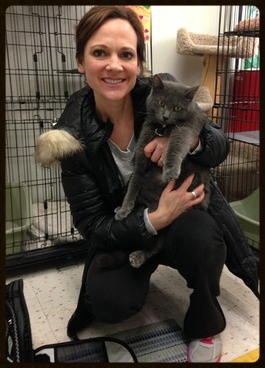 This is Mr. Grey & his new PurrMom Michaela on ADOPTION DAY!
Michaela spent the afternoon shopping for him & even had an awesome ID tag with "Mr. Grey" engraved & their phone number on the back on a gray & black plaid collar! She spent over $300 shopping for him on adoption day! Now THAT'S some royal treatment & that's exactly what he expects!
When Michaela opened up her brand new cat carrier, Mr. Grey walked right into it - ready to go HOME!
The purrson he chose several weeks ago had come to take him to his forever home where he will reign as "King"! Michaela & her husband will shower Mr. Grey with love & attention - he will be the "one & only" kitty & SPOILED ROTTEN!
---

Ten Lives Club has partnered with
Goodshop
so that now you can feel great about your online shopping!
Goodshop
gives you the best coupons for thousands of stores like Target, Apple, Amazon, Petco & a percentage of what you spend is donated to TEN LIVES CLUB! With the
Goodshop
app for iPhone & iPad, you can shop, save & give on the go!
---


FEBRUARY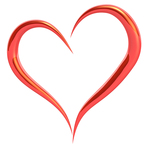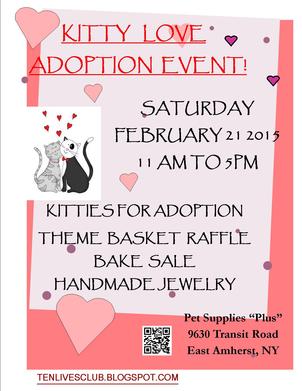 Kitty LOVE Adoption Event!

SATURDAY, FEBRUARY 21
11 AM TO 5 PM


Pet Supplies "Plus" East Amherst
9360 Transit Road
East Amherst, NY
Kitties For Adoption - Special Adoption rates: Adult Cats $25 (Reg. $50) & Kittens (8 mos. & Under) $75 (Reg. $100)
Bake Sale!
Theme Basket Raffle!
Handmade Jewelry for Sale!

MARCH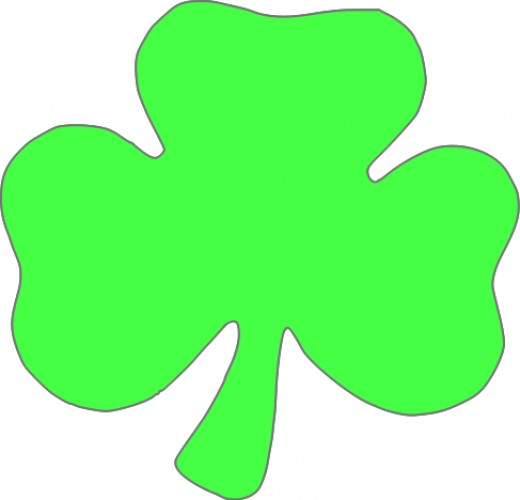 ADOPTION TRAINING SESSION


SUNDAY, MARCH 8
2PM


Ten Lives Club Shelter
3741 Lake Shore Road
Blasdell, NY 14219
After completing Adoption Training, volunteers can assist at ANY ADOPTION EVENT for Ten Lives Club!

Children are welcome to come & play with the cats while you are training.

A short tour of the shelter will also be included!

TEN LIVES CLUB 13TH ANNUAL FURBALL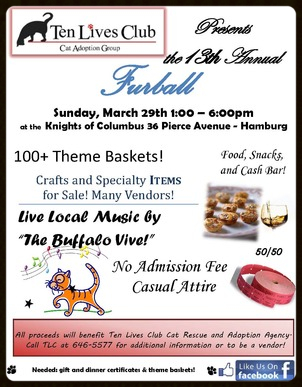 SUNDAY, MARCH 29
1 PM to 6 PM


Knights of Columbus Hall
36 Pierce Avenue
Hamburg, NY
FREE ADMISSION!
LIVE MUSIC!

100+ THEME BASKETS!
SILENT AUCTION
50/50
CRAFTS & SPECIALTY ITEMS
FOOD FOR PURCHASE
CASH BAR
CATS FOR ADOPTION



APRIL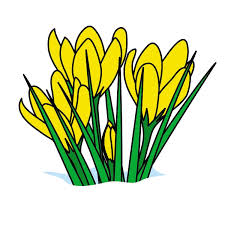 COMEDY NIGHT FOR THE KITTIES!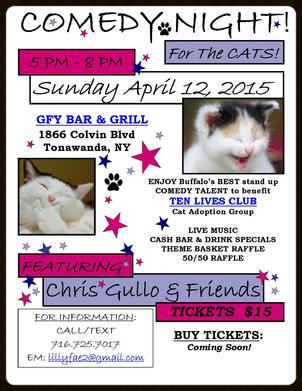 SUNDAY, APRIL 12
5 PM to 8 PM
GFY Bar & Grill
1866 Colvin Blvd
Tonawanda, New York 14150
TICKETS ONLY $15!


CHRIS GULLO & FRIENDS - STAND UP COMEDY!
CASH BAR
THEME BASKET RAFFLE
FOOD FOR PURCHASE




TREE PLANTING CEREMONY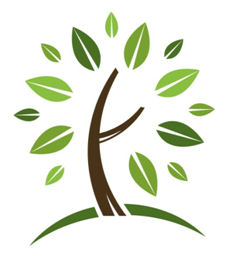 MONDAY, APRIL 20
5pm


Ten Lives Club Shelter
3741 Lake Shore Road
Blasdell, NY 14218
A tree planting ceremony in honor of Bruce S. Reopolaos three year anniversary whose estate helped make our shelter possible.

MAY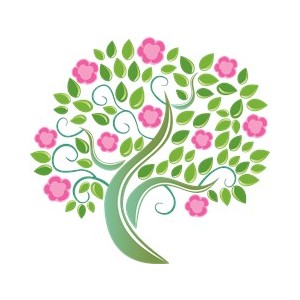 BEER FOR CATS!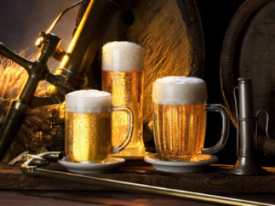 FRIDAY, MAY 22
5 PM to 7:30 PM


Mr. Goodbar
1110 Elmwood Avenue
Buffalo, NY 14222
BEER & DRINK SPECIALS!
Theme Basket Raffle
Silent Auction

Special Beer Raffle
50/50


JUNE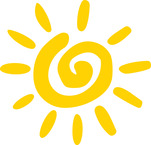 TEN LIVES CLUB 7TH ANNUAL CRUISIN FOR CATS!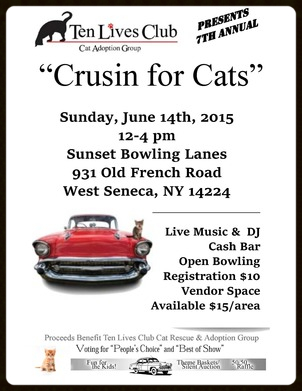 SUNDAY, JUNE 14th
12pm to 4pm

Sunset Bowling Lanes
331 Old French Rd
West Seneca, NY
FREE ADMISSION!
Classic Cars on Display
50/50 Raffle
Theme Basket Raffle
Silent Auction
Cash Bar
Food Tent
---
DASH'S RECEIPTS = DONATIONS FOR TLC!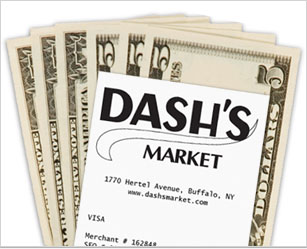 THANK YOU
for saving Dash's receipts for TLC! It really adds up & helps us tremendously!
KEEP THOSE RECEIPTS COMIN'!

The
Ten Lives Club
adoption location at Pet Supplies "Plus" East Amherst
has a DASH'S RECEIPT CONTAINER or bring to any
Ten Lives Club
event.
MAIL TO:
Ten Lives Club
, PO Box 253, N. Boston, NY 14110
ATTN: Dash's Receipts.
---
ODDS & ENDS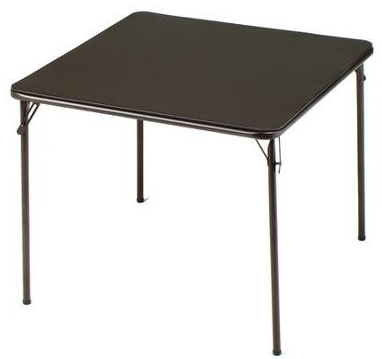 There are always items we can use at the shelter or for upcoming adoption or fundraising events.
NEW & URGENT items on our Wish List:
Gently Used or New Card Table(s)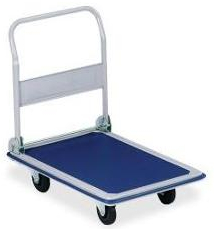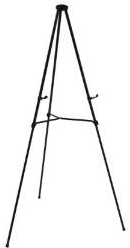 Easel Stand - To use at
adoption events, fundraisers & other activities.
CLOROX OR LYSOL DISINFECTING WIPES
FRISKIES CANNED FOOD - PATE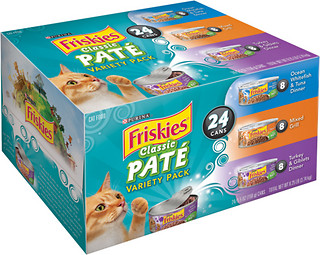 GARBAGE BAGS - 13 GAL & LARGE HEAVY DUTY
GIFT CARDS OR GIFT CERTIFICATES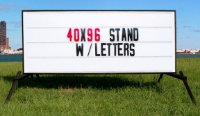 CAT TREATS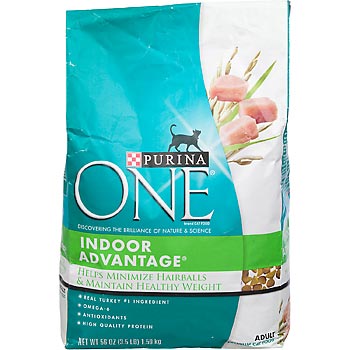 PURINA DRY CAT FOOD - Purina ONE, Purina ProPlan, Indoor Formula, Urinary Health Formula, Hairball Formula, Sensitive Stomach Formula, etc.

PURINA KITTEN SHOW - Yellow Bag
CAT TOYS - Crinkle Balls, Catnip Filled Toys, Feather Wands, Interactive Toys, Cat Scratchers/Toys (Free-Standing), Scratching Boards for Condos/Cages, Laser Lights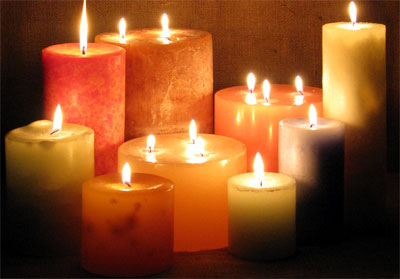 Theme Basket Items - Candles, bath/body items, wine/liquor & bar accessories or wine glasses, cat or dog related items, jewelry, medium/large baskets, decorative ribbon, kitchen gadgets, tech gadgets, etc.
WINE OR LIQUOR - ANY! (For Theme Baskets)
Artwork - (For Silent Auctions)
Craft Items - To sell at adoption events, fundraisers & in the Ten Lives Club Shelter Store.
EVENT TICKETS - (Sabres, Bills, Theater, Movie) - For Silent Auctions & Prizes/Giveaways.
To DONATE

Call 716-646-5577
or

E-Mail

tlcadoptacat@gmail.com


THANK YOU!

---