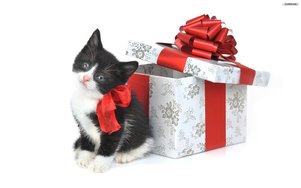 Our Ten Lives Club adoption location at
Petsmart on Walden Avenue in Cheektowaga
is holding a fundraiser & adoption event this weekend.
Volunteers are desperately needed on
Saturday, December 13
to sell tickets for the Chinese Auction to be held on Sunday. Other Ten Lives Club merchandise.
There are
2 shifts to choose:

10am to 2pm & 2pm to 5pm
Additional help on the day of the adoption event on
Sunday, December 14
any time between 10am & 5pm
would be appreciated!
The TLC Petsmart Adoption Event will take place from 10am to 5pm on Sunday.
The drawing for the Chinese Auction will be held at the end of the show at 5pm.
TLC DESPERATELY NEEDS DONATIONS OF BLEACH, KITTEN FOOD (PURINA KITTEN CHOW) &
CANNED CAT/KITTEN FOOD!
Please call our hotline at 716-646-5577 TODAY!


Give gifts that Give Back this Holiday Season! Every purchase you make through
Goodshop
is a donation to Ten Lives Club!
Shop Target, Apple, Amazon, Petco & 1,000s more
&
Goodshop
donates a percentage to Ten Lives Club with every purchase!
Shop & give to TLC on the go with the
Goodshop
app for iPhone & iPad too!
http://www.goodshop.com