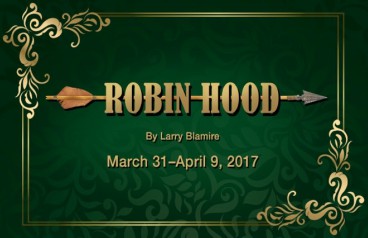 This play is an hysterical, sprawling, action-packed swashbuckling drama of the legend about the famous outlaw folk hero. The playwright has created a fantastic story and roles that challenge and reinvent the myth: a wise-cracking, superior swords person in Marian, and a Robin who only by chance finds himself a hero. But true to the legend, of course, all ends well: the Sheriff's sleazy scheme to wed the beautiful young Ellen fizzles, King John's vicious taxes are rescinded, the Sherwood Foresters are finally legitimized, and a justice descends on England's green and pleasant land.
Don't miss the Early Bird Special - Now through February 26
View Show Times & Buy Tickets Online HERE
Tuesday Night Spring Classes
Starts NEXT WEEK - February 7
Enrich the Character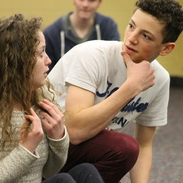 Feb 7 - Mar 14 4:00-7:30
$160/Student
This workshop is the 'next step' for any student who has taken a CB Class. Students will learn how to build and portray realistic, three-dimensional characters through in-depth improvisation exercises, script work and monologue work. There will be a performance at the end of the class to showcase students work.
Make sure to register NOW!
Register Online More Information
Director's Corner
Risky Business – Want to Play?
A Note from Joy Carlson
In life there are chances we need to be brave enough to take. Going first in classroom presentations, answering questions in class, going to an interview, applying for college, taking standardized tests. What could go wrong? We could fail.
In college one of my acting professors always told us – you have the liberty to fail and if you do, fail grandly. Learning to act requires sharing thoughts and ideas, researching, giving and receiving a lot of constructive feedback and supporting your fellow actors as you work to communicate stories to the audience. All of this takes an immense amount of risk. What if you try something and it fails? What if the director doesn't like you? What if they don't laugh?
I myself have gone through this process many times both in theatre classes and performances. Nothing is more nerve wracking to me than the first rehearsal or first class period – not even performing in front of a live audience! Even now, as a teacher, the first day of class can be a little frightening.

Theatre has taught me that the best risk to take is to put myself fully into everything that I do. If it turns out for the better than great! And if it doesn't I have the tools to process what I did and improve the next time around.
I challenge you to take a risk and join an acting class!