Night of the Arts & Student Expo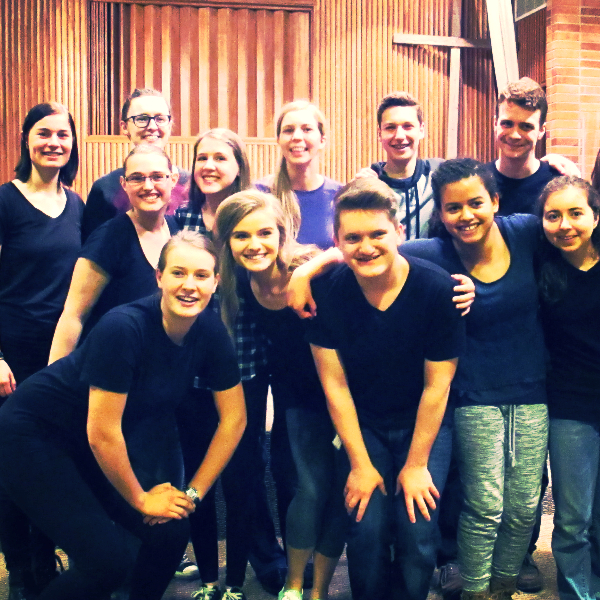 An afternoon filled with an art show, science experiments, fun and learning by The Academy students, followed by a night of theatre with CB Productions!
Saturday April 29
Student Expo 12:00-5:00
Night of the Arts 6:30-9:00
Located at: Bethany Baptist Church, Roseville MN
FREE EVENT!
Night of the arts will showcase TWO back-to-back performances from our Advanced Acting Classes. This is a great opportunity to see what CB Classes are like, enjoy theatre with friends and support our young artists! Come for the afternoon Expo, grab some dinner and return for a night of comedy and classics!
Performing at Night of the Arts:
Unlocking Shakespeare - A Shortened Version of Macbeth
This adapted version of one of Shakespeare's best known tragedies will be performed in a unique theatrical style 'in the round.' This play includes many of Shakespeare's greatest soliloquies and scenes.
Acting III - The Brother's Grimm Spectaculathon
A cast of 17 actors attempt to recreate all 209 of the fairy tales of the Brothers Grimm in a wild, fast-paced extravaganza. To make it more difficult, they endeavor to combine them into one gigantic fable using, Rapunzel, Rumpelstiltskin, Hansel and Gretel, Snow White, Sleeping Beauty, Cinderella and other more obscure stories like Lean Lisa and The Devil's Grandmother. The combination is hilarious mayhem.

Why Acting Class?
Article and interview by Rachel Hall
This year, around 100 students have taken CB Productions classes or workshops. Many of these classes, such as Acting Levels 1-3, Improvisation, and Unlocking Shakespeare, are housed at the YEAH Academy. Students practice improvisation, develop characters, take acting risks, and learn to tell stories onstage. But why take an acting class?
As a former acting student, I can confidently declare that the benefits of acting are numerous: academic, personal, social, educational, and lifelong. In high school, I was surprised to find that my study of acting complemented my curriculum. Acting helped me academically in 4 main subject areas:
1) Communication: Many concepts in my communication class lined up perfectly with my acting classes. Listening is a major skill in theater and in communication. As an actor, I learned to listen to stay focused onstage and react in the moment. As a communicator, I studied the importance of listening to form friendships and maintain relationships.
2) Literature: Literature and acting went hand in hand during high school. My acting class performed scenes from classics like Pride and Prejudice and Lord of the Flies, so I read the books. I was also exposed to the work of famous playwrights like Tennessee Williams and Arthur Miller. Through advanced acting classes, I learned to analyze literature and study characters.
3) Psychology: Another high school subject that corresponded to acting was psychology. Three main terms in psychology are affect (feelings), behavior (actions), and cognition (thinking). These principles appear in acting as well! Actors study the feelings, actions, and thoughts of characters in order to bring these characters to life. My learning in psychology fit right in with my acting skills.
4) History: Performing period pieces like St. Joan (set during the Hundred Years War) and Lost in Yonkers (set in 1940s New York) motivated me to study their historical backdrops. Independently, I researched social classes, customs, and values. After researching, I applied my learning to the play, trying to create a realistic portrayal of the time period for audiences.
The benefits of acting spread to all areas of education and everyday life. Beginning acting students and advanced actors alike develop skills in class that are relevant to their own lives. In addition, feedback from students shows that acting classes are just plain fun!
STUDENT SPOTLIGHT
*****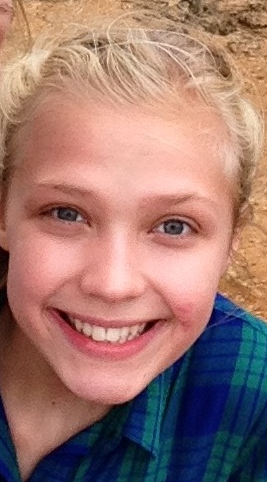 Nicole Urban
Age 14
Current Acting I Student
What do you enjoy about acting class?
I like playing warm-up games, thinking on my feet, and performing improvisation. I also like practicing for showcases. I appreciate working with a team and watching how my friends chooseto react, and then being able to react to them. People are creative and entertaining when asked torespond so quickly. Finally, I enjoy hanging out with my friends, having fun, and being a part ofacting.
What is one thing you have learned from acting class?
One thing I've learned is to take risks and perform big, treating every practice like a
performance. I've learned the importance of speaking loud and clear with diction. Finally, I've learned to embody my character's objective so that I think and act as they would.
How can you apply what you've learned in acting class to everyday life?
Public speaking is terrifying to me, but acting builds my confidence and provides the experience that allows me to feel more comfortable having many eyes on me. Acting also helps me practice expressing my thoughts and ideas to people. I've learned how to tell stories that are interesting and animated. Through these classes, I also feel more self-assured with people I don't know well.
*****
Acting develops skills in all areas of students' lives, and these students are excited to share their learning with you in upcoming showcases. More Student Spotlights will be posted on our Facebook page.