Young Voices for the Planet
Winter 2016 Newsletter

---
Positive Environmental Messages Inspire Everyone!
The
Young Voices for the Planet
Films help children and youth lead the way to reducing global warming gases and doing something proactive about climate change. The stories we tell ourselves shape the way we experience the world. So, read on!
the Young Voices on Climate Change team
---
Young Voices for the Planet films to be Broadcast on
55 Public Television Stations Nationwide
Starting on Earth Day 2016
, the
Young Voices for the Planet
films will reach an estimated 11 million viewers through distribution by
American Public Television
. APT provides thousands of hours of high-quality, top-rated, entertaining, educational and empowering programming to America's 360+ public television stations.
APTonline.org

On a local public television station near you, watch for our short interstitials and 2 half-hour shows Kids Lead the Way and Cool Kids vs Warm Planet.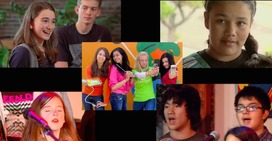 ---
Young Voices Curriculum on PBS Learning Media

PBS Learning Media is used by 1/3 of all the schools in the U.S, and linked to federal and state standards. Pre-K-12th grade teachers turn to PBS for digital content to bring classroom lessons to life. A diverse
Young Voices for the Planet
curriculum is freely available with teaching modules to help students replicate the projects in the YVFP films or develop and implement their own carbon-reduction projects.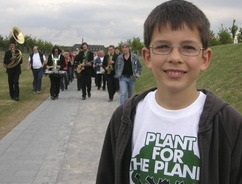 Please share curriculum or lesson plans you have developed for the
Young Voices for the Planet
films or curriculum that would dove-tail nicely with the films by posting them on our
Facebook site
or e-mailing YoungVoicesforPlanet@gmail.com.
---
WGBH Forum on Digital Media and STEM Presents Solutions to Climate Crisis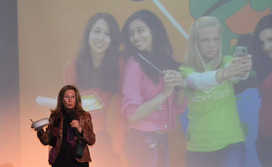 Watch
the presentations of many education experts at
WGBH's Forum
on Digital Media and STEM
. Lynne's talk is followed by a Q&A with the three youth film stars of
Save Tomorrow
. Other eminent presenters include Frank Niepold of
NOAA
and Juliette Rooney-Varga of the
Climate Change Initiative
at UMASS Lowell. Watch all the presentations
here
.
---
New Book Helps Teachers Teach Environmental Issues through Youth Empowerment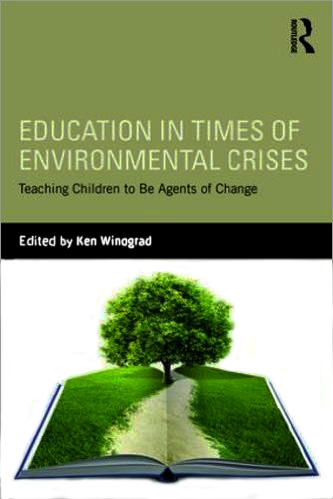 Education in Times of Environmental Crisis
helps elementary teachers teach environmental issues in a way that empowers children to become agents of change.
Lynne Cherry's chapter, Teaching Climate Change With Hope and Solutions, describes how messages of gloom and doom elicit hopelessness, demoralization and fear whereas inspiring success stories (such as youth preserving land, planting trees, cleaning up rivers or reducing CO2) inspire and motivate others to try to make a difference too.
---
Rashi School Students Choose YVFP as a Recipient for their Fundraising and Activism Efforts
Young Voices on Climate Change
is one of five social justice organizations chosen by The Rashi School in Dedham, Massachusetts as a 2016 "Purim Tamchui" recipient. Rashi students will spend 2 weeks learning about climate change and youth activism culminating in a day of engagement with representatives from their selected organizations. On March 11th, Lynne and the "Save Tomorrow" stars will meet with Rashi students to educate, inspire and demonstrate that
young people have the power to make a lasting difference in the world.
---
"Save Tomorrow" Team Presenting at Massachusetts Climate Action Network Conference
On March 13th, the "Save Tomorrow" youth stars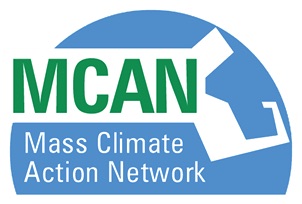 will conduct a workshop with Lynne Cherry on Climate Change Messaging and how educators can use the
Young Voices for the Planet
films to counter the shutting down people often experience when learning about climate science. To register for the conference, click
here
.
---
Bertha Vasquez featured in New York Times Op-Ed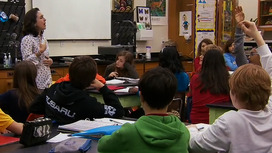 Bertha Vasquez, the Miami teacher who inspired the students in the
YVFP
film
Dreaming in Green
, is featured in a
New York Times op-ed about science teachers' lack of understanding of climate change nationwide
. Ms. Vasquez comments on a survey described in the current issue of the journal "Science",
"Climate Confusion Among U.S. Teachers"
, that found that teachers spent just one to two hours
per year
teaching climate change.
---
NOAA Includes YVCC films in Climate.gov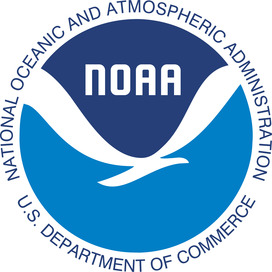 ---
Recent Screenings of the YVFP Films
Wild & Scenic Film Festival,
Nevada City, Ca.
Belmont World Film Festival Followed by Q & A with producer,
Lynne Cherry and film star, Mari McBride. See Facebook photos
here
.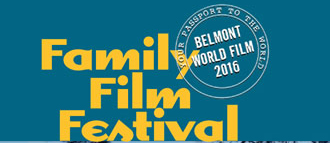 February
World Community Film Festival
Vancouver, British Columbia

Wild & Scenic's Traveling Film Festival will screen some of the Young Voices for the Planet films at 140 different venues throughout North America.
---
Donate to Make a Difference
Your contribution to YVCC can help ensure that the Young Voices for the Planet films reach, inspire and empower young people to address climate change. Your contributions matter. Please give generously.

---