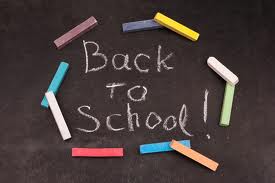 IIIC launches new Job Readiness course!

We've all experienced that back to school excitement. The IIIC is no exception. This semester we're not only excited, but also proud, to be introducing a brand new course covering job readiness training and computer skills. This course, offered in partnership with the Timothy Smith Network, is designed to enable and support successful immigrant integration. It joins our existing three courses - Home Health Aide training and accreditation, English for speakers of other languages (ESOL), and citizenship preparation classes - as well as all the great IIIC training and development workshops on offer.
Everyone here at the IIIC offers a big, warm welcome to our new and returning students and gives thanks to our dedicated teachers.
Find out
about the IIIC and our educational offerings

---
48,000 reasons to thank Congressman Bruce Morrison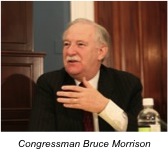 This October marks the 21st anniversary of the Morrison Visa Program green card lottery, which provided 48,000 Irish men and women with a future, at a time when, like today, Ireland's jobless rate was reaching record highs and emigration was the stark reality and only hope for tens of thousands every year.
Today, many of those lucky green card lottery winners are US citizens with local wives, husbands and children, leading lives that they could have only dreamed of back in the Ireland of the early 90's. On behalf of all of them, and the families in Ireland they supported with money sent home, we acknowledge a lifelong debt of gratitude to Congressman Bruce Morrison who, as chairman of the House Immigration Subcommittee from 1989-1991, authored the legislation giving rise to the life-changing Morrison Visa Program bearing his name.
The IIIC invites you to join us for a Morrison Visa 21st Birthday Celebration later this month. See right-hand column for details. If you can't attend or would like to make a donation instead you can here
---
"When it comes to life the critical thing is whether you take things for granted or take them with gratitude."
– G.K. Chesterton
---
Upcoming IIIC events, classes and workshops
---
Celebrate real stories, real successes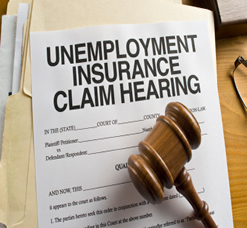 'Nuala' called us in a panic. She had an unemployment hearing scheduled very soon and she did not know where to turn as she had not expected her former employer to deny her claim for unemployment assistance. She works as a home health aide and the person she had liaised with had given her, what she believed, was a clear expectation of her pay and benefits as a temporary worker. When the client who was needing support had to return to hospital, her employer stopped calling her for work. She also tried to complain to her employer that the hour rate they had agreed on was not honored and they refused to acknowledge that she was owed money. She had never been to a hearing before and didn't know what to bring or how to prepare.
Find out how
the IIIC helped Nuala and other immigrants in need
Learn more
about unemployment insurance in Massachusetts
---
Please consider making a
donation
to fund IIIC programs that support over 2,100 immigrants each year.
---
IIIC welcomes two new staff members

Volunteering is at the heart of who we are and what we do so we are delighted to welcome Evelyn Brito as Volunteering and Operations Coordinator. Evelyn comes to us from WGBH Educational Fundation. She has also served as the comedy producer for BOOM TV on Channel 23 Boston Neighborhood Network (BNN) for 6 years. Evelyn has an Associates Degree in Visual Communications from Katherine Gibbs School and studied Film Production at Los Angeles Film School.



Our Solas Awards Celebration will help guests kick off the holiday season on Thursday December 6 at the John F. Kennedy Presidential Library and Museum, Dorchester.
Scott Reedy
has joined our staff to help with the planning of Solas this year. He comes to us from Suffolk University, where he served as director of donor relations. "I look forward to working with Sr. Lena and everyone at IIIC to help make the 23rd annual Solas Awards Celebration an evening to remember," says Scott.
---
"The IIIC is a model for work with immigrants"
- Frances Fitzgerald TD, Irish Minister for Children and Youth Affairs
---
Join the conversation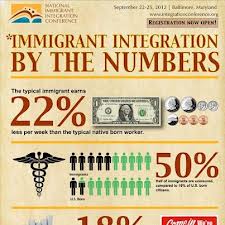 The National Partnership for New Americans' Fifth Annual National Immigrant Integration Conference (NIIC) will take place September 22-25 in Baltimore, MD. Designed to take the public dialogue on immigration beyond the border enforcement headlines, the conference will dive deep into the effort to diversify the American Dream by ensuring that immigrants have opportunities to become integral members of their US communities.
Featured speakers include Maryland Gov. Martin O'Malley, NAACP President Ben Jealous and Alejandro Mayorkas, director of U.S. Citizenship and Immigration Services, along with a range of experts.
---
Explore the Irish language!


Cumann na Gaeilge i mBoston is a small volunteer-run organization dedicated to the preservation of the Irish Language in the belief that the most effective way to have a true understanding of a culture is to be familiar with its language. Since 1973, the Cumann has endeavored to increase awareness of the Irish language by offering classes in the greater Boston area. The Cumann, who's teachers include native speakers, will be offering classes, at different proficiency levels, at the ICCNE in Canton. They invite all with an interest in the language and culture of Ireland to join them!
---
Contact the Editor
We would love to hear from you.
Let us know what you want. What type of stories do you like?
Are there other topics you would like us to cover? Your feedback and comments are very welcome
Contact the Editor: Paul Caron

---
---
Follow the IIIC
---
Morrison Visa 21st Birthday Celebration
Special Musical Guests
'The Stone Clovers'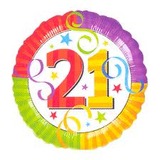 6:30pm
Thursday, September 27th

Join current and former IIIC staff and volunteers for drinks, appetizers and reminiscences, and afterward craic agus ceol at the Elephant & Castle with
special musical guests

'The Stone Clovers'
Suggested donation $20
RSVP
here
or by calling 617-542-7654.
If you can't attend or would like to make a donation instead you can
here
---
Rod Stewart Dance Party!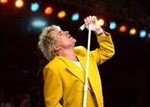 Thursday, October 4th
Irish American Club
177 West Street, Malden
Doors open at 7:00pm.
Put on your dancing shoes and join us to kick off your Columbus Day holiday weekend, enjoying a night of entertainment
with Rod Stewart impersonator, Rick Larrimore.


Tickets $25 in advance, $30 at the door.
Reserve your tickets
here
or by calling 617-542-7654.
---
Solas Awards Celebration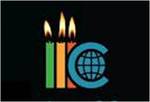 Thursday, December 6th
JF
K Library & Museum,
Dorchester
The Solas Award, named after the Gaelic word for light, is given each year to individuals who exemplify leadership and service. They are beacons of light in our community.


Please plan to join us for this wonderful annual event to honor three outstanding local business and community leaders
.

Register your Interest
here

For further details
contact
Mary Kerr at
(617) 695-1554
or at
mkerr@iiicenter.org

---
Sr. Lena honored by Irish President Michael D. Higgins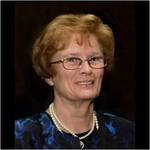 We are delighted that our executive director, Sister Lena Deevy LSA, has been awarded one of the inaugural Presidential Distinguished Service Awards for the Irish Abroad. Congratulations Lena! We are so proud of you.
Read the Irish Times story
---
This is huge!!!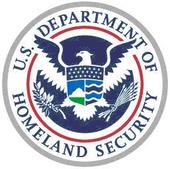 Just as the Morrison Visa Program changed tens of thousands of Irish lives, President Obama's Deferred Action Program will change hundreds of thousands of lives - over a million by some estimates. This is huge!
USCIS has set up a special area on its
website
with all information about the Deferred Action Program. It includes information on eligibility criteria, how to file, filing fees, etc.
The IIIC will hold information sessions about the program on September 17 at 10:00am. We will also be holding clinics to assist applicants in applying for deferred action, to be scheduled soon.
Find more information
here
or call 617-542-7654.
---
$200 will pay for the 5 hours of an IIIC attorney's time a typical Deferred Action case will take to complete
. Please consider donating
here
---
Volunteer and Intern opportunities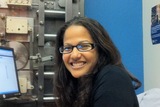 Evelyn Brito, Volunteering & Operations Coordinator welcomes visitors to the IIIC
Volunteering at the IIIC is a great way to acquire valuable skills and experience. Internships for credit are also available. All positions offer an enjoyable and rewarding opportunity for those interested in immigration or social justice. Ours is a friendly and warmly welcoming environment; a team of people dedicated to helping newcomers to this country.
---
Celebrating the Irish diaspora


The Gathering is a unique chance for us all to join a worldwide, citizen-led initiative to recognize Ireland's global diaspora and bring them home for an unprecedented year-long celebration of all that is great about Ireland and her people.
Find out more
---
Follow the IIIC

---