MOOC Majors?
It's not clear yet what the
appointment of RICK LEVIN
, former President of Yale University, as CEO of
Coursera
, one of the largest providers of MOOCs, will mean for online education, but here's one clue. In an
interview with the Washington Post
"Levin acknowledged what is offered doesn't necessarily add up to a coherent package of courses that would correspond to a major for an undergraduate in college. "We're starting to think about this," Levin said. Stay tuned.
Your Holiday Gift Problems Solved:
ROBERT HELLENGA: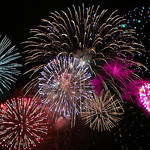 Congratulations:
ROBERT NEWMAN
, Dean of the College of Humanities at the University of Utah, the next President and Director of the National Humanities Center.
DENIS FEENEY
on being named chair of the Council of the Humanities at Princeton.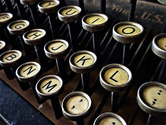 Quotable:
"America is a vast conspiracy to make you happy." John Updike
"I have cut this board three times and it is still too short." Maine carpenter
"Be quick but don't hurry." John Wooden, late head basketball coach at UCLA. He was no doubt translating the emperor Augustus' favorite maxim, "speude bradeos" or in Latin, "festina lente." Here it is visually, a speedy dolphin and a staid anchor: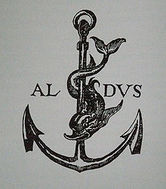 Love Story:
That's the title of DAVID BROOKS'
discussion of the relationship between Isaiah Berlin and Anna Akhmatova
including this observation: "Berlin and Akhmatova were from a culture that assumed that, if you want to live a decent life, you have to possess a certain intellectual scope. You have to grapple with the big ideas and the big books that teach you how to experience life in all its richness and make subtle moral and emotional judgments."
Definition: "Etymology: the science in which consonants count for little and vowels for nothing at all." (Attributed to Voltaire) but, JOSHUA KATZ assures us, he never said that.
The Real Scandal, Debt but No Diploma:
USA Today reports
that there are more than 260 colleges and universities in 40 states, the District of Columbia and Puerto Rico which have students who are more likely to default on their loans than full-time freshmen are to graduate, an analysis of federal data shows. Hundreds of thousands of students are enrolled at the 265 schools, nearly half of which are operated by for-profit colleges.
Thanks again to Chris Graebner for design and list management, and to many friends who send me links and leads to matters truly "new and noteworthy." Keep 'em comin'.