The Fading American Dream?:

Americans are in a bad mood these days, maybe justly so.
CNN reports
"In December of 1991 and 1992, the number of Americans who said they were confident that life for the next generation would be better than their own was between 41% and 44%. This August that number sank to 21%.
A December 2014 New York Times/CBS poll
found that only 64% of Americans believe it is possible to start poor in this country, work hard and become rich -- an even lower percentage than in the mid-1990s (70%). Here it is: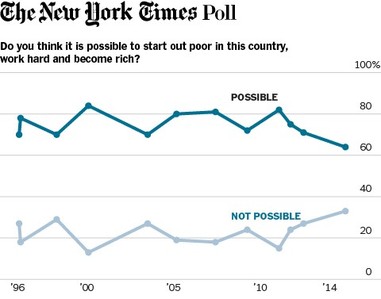 The figures seem counterintuitive at a time when the economy (for some folks) is strengthening. How much of the mood is tied to the feeling that college, the reliable old elevator in the social mobility high rise, is no longer functioning as it once did? We've been barraged with reports about the soaring costs of going to college and of a student loan "crisis." Or are other sources of malaise equally important?

Satisfaction In Work:
The
2014 Purdue-Gallup Index report
is now out. This study of more than 30,000 college graduates should move the discussion of college outcomes beyond the familiar chatter, (Did they get a job? How much money did they make? What is the return on investment?) and onto satisfaction in one's work and participation in one's community. The study found:
More than half of college graduates employed full time are either "actively disengaged" or "not engaged" in their work. A prescription for misery.

Academic and extracurricular engagement while in college tends to translate into engagement in the workplace.

"… if graduates had a professor who cared about them as a person, made them excited about learning, and encouraged them to pursue their dreams, their odds of being engaged at work more than doubled, as did their odds of thriving in their well-being.

And if graduates had an internship or job where they were able to apply what they were learning in the classroom, were actively involved in extracurricular activities and organizations, and worked on projects that took a semester or more to complete, their odds of being engaged at work doubled also. Feeling supported and having deep learning experiences means everything when it comes to long-term outcomes for college graduates."
So for lasting satisfaction in life, students should seek out colleges where they are likely to find a mentor, and the proven methods of increasing student engagement.
Undergraduate Research: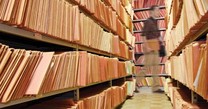 The big data crunched in the Purdue-Gallup study match the subjective impressions about the importance of undergraduate research in history from TONY GRAFTON and JIM GROSSMAN in
"Habits of Mind: Why College Students Who Do Serious Historical Research Become Independent Analytical Thinkers."
In the winter issue of American Scholar. Their conclusion: "When a student does research in this way . . . she's doing what students of the humanities have always done: building a self and a soul and a mind that she can take with her wherever she goes, and that will make her an independent, analytical thinker and a reflective, self-critical person." (Thanks to PAUL WOODRUFF for calling this article to my attention.)
Costs Stabilize; Deflation Next?
Sallie Mae reports
"the average amount families spent on college has remained stable for the third year in a row. This consistency seems to belie the notion that college costs commonly rise each year." But this doesn't mean sticker prices have gone down. "Two-thirds [of families] eliminated colleges from their selection set due to cost." And one way to control costs is to steer your kid to a two year community college, where costs are low – even if the chances of finding strong mentoring, and high engagement practices may be lower there.
The Student Loan "Crisis":
Sallie Mae also reports
that "Borrowed funds paid 22 percent of costs [of going to college] in 2014, a decline from 27 percent in the prior two years. Both parents and students borrowed less." DAVID LEONHARDT shows who borrows and how much in his
"The Reality of Student Debt is Different from the Clichés."
He shows that the biggest debt problems occur not among the graduates of pricey private four year institutions but among those who rack up debt and then fail to complete a bachelor's degree. It's not a debt problem; it's a drop-out problem. So where are graduation rates lowest?
The Department of Education says
: "Among first-time, full-time undergraduate students who began seeking a bachelor's degree at a 4-year degree-granting institution in fall 2006, the 6-year graduation rate was 57 percent at public institutions, 66 percent at private nonprofit institutions, and 32 percent at private for-profit institutions." That's where student debt loads are most onerous
The Default, Dear Brutus, Is Not In Our Stars:
Default rates on student loans reflect, I am convinced, not simply economic burden but disillusionment with the education and a lack of good answers to the question, "What's it for?" that may explain the figures - and say to college bound students, look for places with low default rates: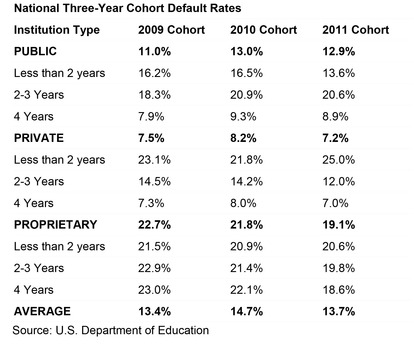 Politicians to the Rescue and Unintended Consequences? President Obama's response to the current talk about college costs and debt rates is to make two years of community college free for students who maintain a good GPA. "Federal funds would cover three-quarters of the average cost of community college; participating states would be expected to contribute the remaining funds. "That should encourage students to aim at two year rather than four year colleges. Here are the eight largest such colleges in the country: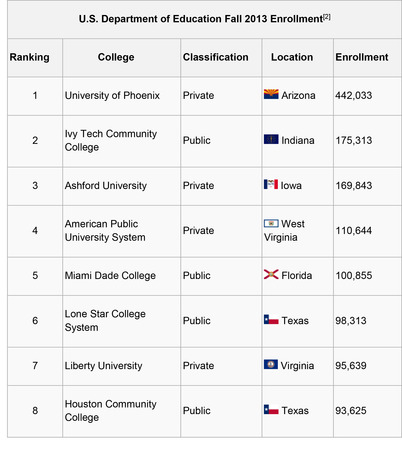 Can You Get A Liberal Education At A Community College?
The above list does not inspire great confidence that students in a community college will get a broad, rigorous liberal education and the kind of mentoring and engagement we know are so important to them. But there are places where, apparently, it happens. CAROL SCHNEIDER of the Association of American Colleges and Universities points to several, including Miami Dade which has a "covenant" aimed at ensuring that its students will achieve ten essential learning outcomes along the lines of the AAC&U's LEAP program. Many four year institutions would do well to develop such a covenant. But can an institution provide mentoring, internships, research supervision, foreign study and other high engagement opportunities for 100,000 students?
A Liberal Education For A Rapidly Changing World
:
DAVID KEARNS, former chief executive officer of Xerox and a U.S. Secretary of Education: "The only education that prepares us for change is a liberal education. In periods of change, narrow specialization condemns us to inflexibility – precisely what we do not need. We need the flexible intellectual tools to be problem solvers, to be able to continue learning time."
(Quoted in Association of American Colleges and Universities, "What Is a 21st Century Liberal Education?"
The Real Problem:
If you takes Kearns' words seriously, you'll want a national policy that makes sure
all
qualified and motivated students have a shot at a bachelor's (four year) degree at a place that takes liberal education seriously. So how are we doing? Terrific if you're at the top of the income distribution. Terrible if you're at the bottom.
Postsecondary Education Opportunity
reported in 2010 that 82.4% of American young people from the top income quartile graduated from college by age 24, while only 8.3% of those from the bottom quartile did so. Fading American dream? That 8% figure is part of the explanation. So who is trying hardest to make that possible? Here's a clue.
Which Colleges Are Making The Greatest Progress In Helping Low-Income Students Obtain Bachelor Degrees?
The New York Times
tells where the most economically diverse (and high ranking) colleges are to be found. Its list is based on the percentage of freshmen in recent years who came from low-income families (measured by those receiving a Pell grant) and on the net price of attendance for low- and middle-income families. At the top: Vassar, followed by Grinnell, UNC-Chapel Hill, Smith, Amherst, and Harvard. These are well-heeled institutions but endowment per student does not predict economic diversity. It takes will-power at the top to do that. So special kudos to KATHY HILL, president of Vassar along with many of her colleagues at Vassar and elsewhere.
Who Else Helps Poor Kids Aim High?
Colleges can't do it all on their own and the feds don't seem likely to do more than they are doing right now. A lot of not-for-profit programs want to make a difference, but settle for getting students enrolled anywhere, in any program. Here are some that aim higher:
The Ron Brown Scholar Program helps African-America students succeed at strong colleges.
One Goal has, well, one goal – graduation. Period. It helps students set goals and manage their time well, but doesn't worry much about where they get that degree. There's more needed than that but the program has received a powerfully positive evaluation from the University of Chicago and a warm send off from NICK KRISTOF in the NY Times.
The Teagle Foundation's College Community Connection a rigorously reviewed program that gets students to experience what a liberal education at a four year college is really like.
The Real Scandal, Debt but No Diploma: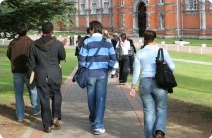 USA Today reports
that there are "More than 260 colleges and universities… [that] have students who are more likely to default on their loans than full-time freshmen are to graduate, an analysis of federal data shows. Hundreds of thousands of students are enrolled at the 265 schools, nearly half of which are operated by for-profit colleges."
So Why Do So Many Students Drop Out?

It's not a debt problem, it's a drop-out problem - not at Vassar maybe, but at many institutions. Money is part of the answer but don't stop there. STEVE JOBS didn't when in his
Stanford commencement speech
he explained why he had dropped out of Reed College: "all of my working-class parents' savings were being spent on my college tuition. After six months, I couldn't see the value in it. I had no idea what I wanted to do with my life and no idea how college was going to help me figure it out. And here I was spending all of the money my parents had saved their entire life. So I decided to drop out …" In addition to financial worry, part of the reason was that he couldn't see the rationale for staying enrolled. How could he? Did anyone help him try to figure it out?
A Funny Thing Happened On The Way To The Goal Posts: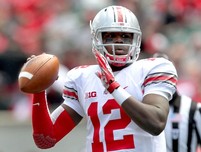 When Steve Jobs talked about dropping out a lot of us sat up and paid attention. When CARDALE JONES, the OSU quarterback tweets "Why should we have to go to class if we came here to play FOOTBALL, we ain't come to play SCHOOL classes are POINTLESS" we froth at the corruption of academia by professionalized sports. OK, but doesn't part of what Cardale Jones is saying match what Steve Jobs noted – no clue about why the education available to them might matter?
Bully Pulpit:
"In 2003 the secretary for education in Britain allegedly stated: 'I don't mind there being some medievalists around for ornamental purposes, but there is no reason for the state to pay for them …' This is the boisterous tone of the school-bully looking for easy laughs at the expense of the odd boy – the vulnerable nerd or 'swot'." PETER BROWN "
The Purple Stones of Emperors
"
The New York Review of Books
December 18, 2014, p. 85.
Ireland Conquers The Roman Empire:
"The new edition...interrupts the text with a footnote explaining the philosophy of 'Marcus O'Realius'."
(Thanks to ED YODER for calling my attention to Dan Mendelsohn's review of volume two of the Letters of Ernest Hemingway.)
A High Pressure Job Deserves A Low Pressure Vacation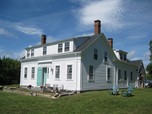 At the end of the dirt road, abutting the 60 acre organic farm, and overlooking the salt water, Tarbox Cottage, an 1850s classic Maine farmhouse, is awaiting you. Three bedrooms, two baths, on Westport Island (causeway to the mainland), available in summer 2015. Details at
Cottage Connection
1-800-823-9501.
Best CD Of The Season: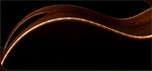 Bach,
Prelude and Fugue
(BWV 998); John Dowland,
Fantasia
; Francisco Tarrega,
Capricho
; and more - all played on a
Connor guitar
by
ADAM KOSSLER
.
Bumper Stickers:
WHAT WOULD SCOOBY DO?
OUR FAMILY VALUES: CRITICAL THINKING
Speaking Of Critical Thinking:
If you really want to improve critical thinking and problem solving capacities get kids into a foreign language early and encourage them to keep studying foreign languages. Many research studies indicate that second language instruction results in higher achievement in both literacy and mathematics, the highest correlation is between second language development and critical thinking, according to THERESE CACCAVALE (
Learning Languages, Vol. 13 (2007)
p.32).
Thanks to ROB JACKSON and best wishes to him on his retirement as Secretary of the British Academy.
Recent Postings On My Blog:
"Liberal Education And Liberal Politics"
"The Problem Is Not With The New Republic"
"Robert Kennedy, Eric Garner And Aeschylus"
Overheard: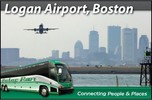 "The Logan bus is right on time; twenty minutes late."
"Those persons, whom nature hath endowed with genius and virtue...should be rendered by liberal education worthy to receive, and able to guard the sacred deposit of the rights and liberties of their fellow citizens."
Thomas Jefferson, "Preamble to a Bill for the More General Diffusion of Knowledge" (1778). The Papers of Thomas Jefferson. Ed. Julian P. Boyd et al. (Princeton: Princeton University Press, 1950) Volume I
(Thanks to MOJDAN BEHMAND for pointing me to this quote).
"This knowledge will enlarge your soul, and enlarging the soul is a necessary endeavor, whatever path you choose. Read the great books, step outside your circle, and enter into the lives of others. Become greater than the thunder and the lightning." ROXANA ROBINSON to Air Force Academy cadets 2014
Active Latin
takes off in the Washington DC area, as FRANCES STEAD SELLERS reports in "
Spoken Latin: A modern remedy for the nation's age-old reading problems?
" in the
Washington Post
magazine
"For indeed, a man may be said to have lived as many millennia as are embraced by the span of his knowledge of history." Marsilio Ficino, via Erwin Panofsky, via the Harvard report on the humanities: Mapping the Future, note 28 p. 25).