What beer, biofuels and algae have in common: Jake Nalley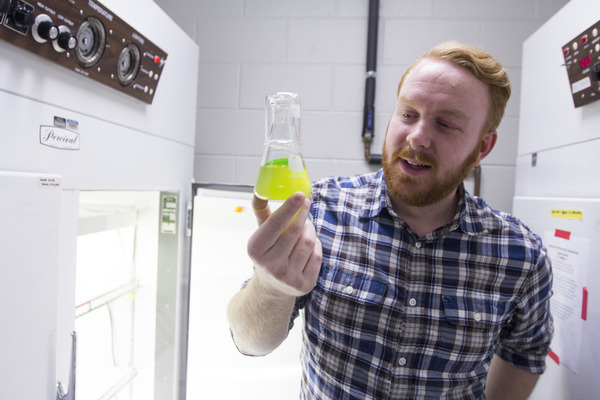 Jake Nalley, a KBS graduate student in Dr. Elena Litchman's lab, has always been passionate about sustainability. As he began to take an interest in beer brewing, he was shocked at how unsustainable the process can be.

"Most breweries produce 7 gallons of wastewater for every gallon of beer they produce! That is a lot of water, and as water becomes more scarce, this process is going to have to become more sustainable," said Nalley.

Nalley's research mainly focuses on generating biofuels from algae. When he realized how significant the need was for breweries to become more sustainable, he had the idea to utilize the nutrient-rich brewery wastewater as a fertilizer for biofuel generation from algae. He collaborated with Walker Modic of Bell's Brewery and two undergraduate students, Jacob Pino and Scott Schultz, on his research project.

Nalley said, "This project is perfect fusion of my personal interests and current research trajectory because it allowed me to pursue a passion of mine, the brewing process, all while addressing a main hurdle of mass algal biofuel generation."

Nalley is in the final stages of the project - writing to submit it for publication - and is excited about the results of his analysis. The project is proving to be a win-win for brewers and scientists alike, effectively cleaning wastewater and producing biodiesel feedstock.

His research on brewery wastewater was recently covered in a WMUK radio story. To learn more about his research, email him (nalleyja@msu.edu).
---
Manor House hosts festive events in December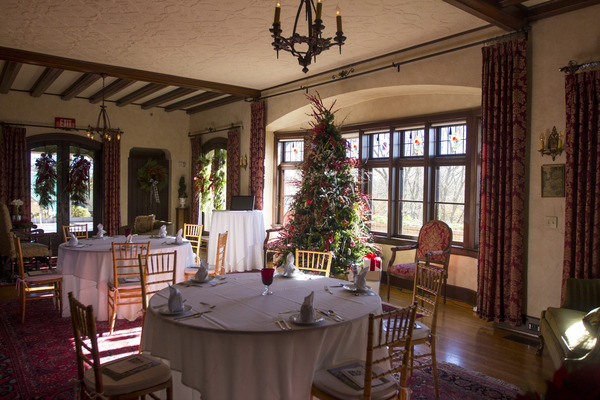 The W.K. Kellogg Manor House offers many exciting holiday events for you and your friends and family. Come to the Manor House and enjoy the special holiday decorations in this historic home in addition to delicious offerings from our chef. The Manor House is holding six high teas, a brunch, two lunches, and two dinners, each with a different holiday theme. Don't miss these lovely chances to celebrate the holidays in style with friends and family.

The Holiday Walk & Market at the Manor House is open on December 4, 5, 11, 12, 18 and 19 (Fridays and Saturdays) from 12-5 p.m. Admission is $8 for adults, $5 for students and seniors, and free to children under 4 years old.

For more information about all Manor House events, visit kbs.msu.edu, call (269)671-2160 or email manorhouse@kbs.msu.edu.

---
End-of-year giving supports KBS students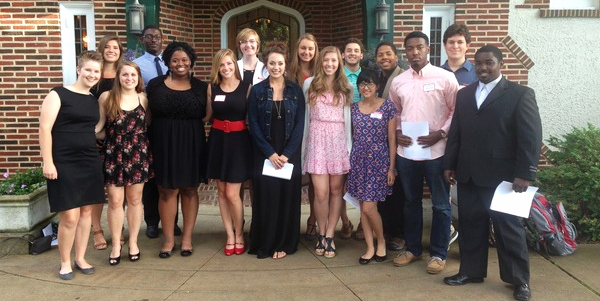 We had a record-breaking summer at KBS! Over the past five years, we've nearly doubled our undergraduate involvement at KBS - the numbers of students in KBS courses, courses available, and interns and undergraduate researchers. This summer, students took on 473 credits, which is more than double the 189 credits taken in 2011.

Support for undergraduate and graduate students is essential to KBS's ability to attract, retain and support the best students. Through giving, you allow us to continue to build a vibrant community of scientists for years to come.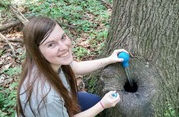 Amanda Haase, an MSU Fisheries and Wildlife student who came to KBS this summer thanks to scholarships, said, "KBS is truly an amazing place full of opportunities. I was able to develop a love for research from not only my project, but all of the work done by other students."

To make a life-changing difference for students like Amanda, please give to KBS online today. Your contribution to scholarships and fellowships is incredibly important to students who could not come to KBS otherwise.
---
For More Information
KBS Community Relations

: (269) 671-2015
communityrelations@kbs.msu.edu
KBS Conference Center

: (269) 671-2400
conference@kbs.msu.edu


W.K. Kellogg Bird Sanctuary

: (269) 671-2510
birdsanctuary@kbs.msu.edu
W.K. Kellogg Experimental Forest

: (269) 731-4597
kelloggforest@kbs.msu.edu
W.K. Kellogg Farm

: (269) 671-2402
kelloggfarm@kbs.msu.edu


W.K. Kellogg Manor House

: (269) 671-2160
manorhouse@kbs.msu.edu