Spring 2015
The Connection
Neighbors Helping Neighbors in Need

Loudoun Volunteer Caregivers - Upcoming Events
April 11: Interfaith Teen Program (6 pm) call office for details
April 18 - 19: Leesburg Flower and Garden Show (Volunteers Needed)
May 5 - GiveChoose Tuesday - A day of online giving for local charities
June 4: DoMore24 - A national day of online giving to charities
June 16: LVC Night @ the Wine Kitchen (WK) Hearth Purcellville
August 15 - 16: Lucketts Fair - (Volunteers Needed)
October 20: LVC 20th Anniversary Gala - River Creek Club

LVC collaborates with Area Agency on Aging - Supportive Services Program begins new Chore Corps Program
LVC is collaborating with the Loudoun Area Agency of Aging by enhancing LVC's supportive services; providing care receivers a handyman service...or...better put... assisting a care receiver in need to complete their "honey do" list.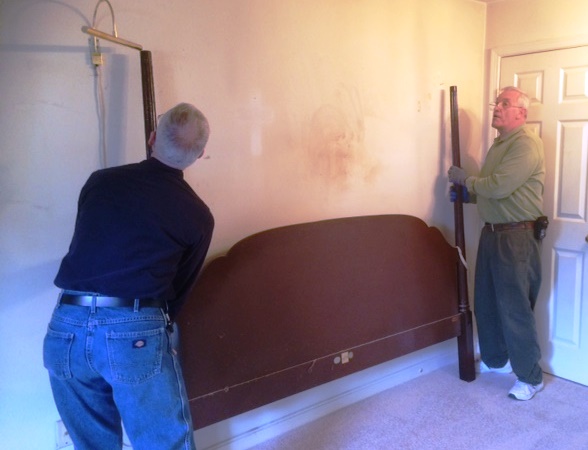 What exactly is Chore Corps? Chore Corps is a "fix-it" program geared toward providing handyperson type repairs and chores in and around the house for older adults and adults with disabilities. It is not a home remodeling program, nor does it replace professional contracted work.

"The Chore Corps program is clearly a program to help older adults and adults with disabilities to maintain independence and quality of life," said Barbara Mendoza, LVC's Supportive Services coordinator.

Since February several care receivers were provided support from the Chore Corps team to include winterization of homes, moving furniture for new carpet installation, assistance with dry wall repairs, and yard work.

Read more about the Chore Corps program on our NEW website or contact Barbara at bmendoza@lvcaregivers.org / 703.779.8617 to learn more.

LVC celebrates 20 years in 2015
LVC is celebrating 20 years in 2015. To mark the event, LVC Board and Staff will be hosting a 20 Year Gala on Tuesday, Oct. 20 at the River Creek Club.

"We are very excited about the 20 Year Gala and we are looking forward to celebrating with our past and current Board Members, volunteers, care receivers, and community," said Susan Mandel Giblin, LVC's executive director. "We have so much planned for the evening to include a wonderful dinner, music, silent auction, and raffles!"

Tickets to the event will be on sale in the near future. Stay tuned for updated communque from Susan on more details of the event.


Loudoun Volunteer Caregivers, Inc. was formally incorporated in 1995. Using a grant from the National Federation of Interfaith Volunteer Caregivers, the board hired Ann Miller part time to be its first director to assist in the Robert Wood Johnson grant writing process. In July 1995, Robert Wood Johnson awarded a $25,000 Faith in Action grant to Caregivers to establish an LVC in Loudoun County.

Since 1995 Loudoun Volunteer Caregivers has been meeting the un-met needs of frail elderly and disabled adults by using a coalition of volunteers from faith communities, service organizations, and the community at large to sustain quality independent living for adults in need of support.


Read more about our history on our NEW

website

.
Student Care Program provides smiles to our elderly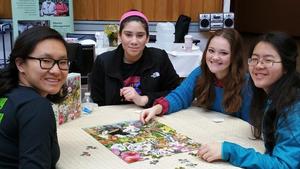 Our students met with the elderly on Saturday, March 7 at Madison House Apartments located in Leesburg.

The students were divided into two different groups with the first as the Puzzle Club and the second as the Knitting/Crochet Club.

According to the Student Volunteer Coordinator, Davanna Black,"Our first meeting was very successful. We had many members of Broad Run Key Club join us as well as students from our own program. We offered refreshments, puzzles, and a get to know you on our first club meeting," said Davanna.
"Many residents stopped by to ask questions, and even join us putting together puzzles. Puzzle Club interacts with seniors putting together puzzles, socializing, and energizing the mind."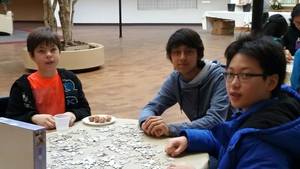 The Knitting/Crochet Club interacts with seniors as mentors. Seniors and Students will teach beginners how to knit and crochet. "This is a time honored tradition that is being passed down through the generations," Davanna stated. "One Madison House resident currently crochet's blankets for babies at St. Jude Hospital. We will join her efforts to send blankets for babies and children to make a brighter day for a sick child"

If you would like to donate gently used puzzles (with all the pieces), or yarn/knitting supplies please contact Davanna at dblack@lvcaregivers.org or call 703.779.8617.
Community Support helps our Programs
Loudoun Volunteer Caregivers is able to help the elderly and disabled in our community only through the support of our wonderful donors, local faith communities and generous foundations. We thank the following for their financial support:

Foundations: AARP Foundation, Cherry Blossom Breast Cancer Foundation, Community Foundation for Northern Virginia, Exxon-Mobil Foundation, 100WomenStrong, the Sales Force Foundation, TD Bank, TJX Foundation and the Van Metre Company Foundation

We thank the United Way of the National Capital Area, the County of Loudoun, Burger 21 of Ashburn, the GFWC Ashburn Women's Club, the Hospital Corporation of America, the Howard Hughes Medical Institute of Ashburn's Employees, Independent Project Analysis, Inc, Not Your Average Joes of Leesburg, the River Creek Club of Leesburg, Simple Solutions of Loudoun, and the Wells Fargo Ashburn branch for their support

Congregations: Our deep appreciation to Beth Chaverim Reform Congregation's Tikva Program for supporting our Student Caregiver Program, Leesburg Baptist Church, Leesburg Presbyterian Church, St. Francis de Sales Church of Purcellville, St. Theresa Church of Ashburn, and UU Church of Loudoun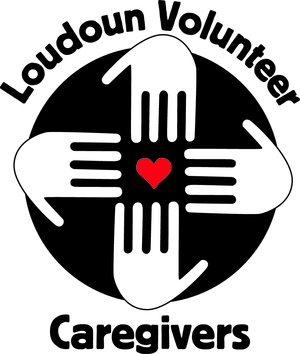 LVC welcomes our newest volunteers

Shyam Arokiaswamy
Corey Chudy
Lindsay Cochran
Diane Collins
Theresa Fairbanks
Lydia Garner
Pamela Hussey
Cathy Jones
Deac Jones
Mathew Keedy
Sundaram Kumaravelu
Tiffany Lippy
Jacqueline Maglione
Lori O'Connell
In Rememberance
One of our care recievers, Stella, age 95, passed away on April 2. Ms. Stella has been a care receiver since 2009 and will be greatly missed by our LVC staff and the volunteers who helper her. Everyone who had the privilege of knowing her, loved her. She was a sweet and spunky woman who loved life.
Rest in peace, sweet friend.
Who We Are
Loudoun Volunteer Caregivers is a 501(c) (3) non-profit organization of more than 220 volunteers from Loudoun County who help frail elderly and disabled adults maintain independent living. Caregivers provides a wide range of support services including transportation to medical appointments, grocery shopping, errands, household chores, special outings and help with managing personal financial affairs.

LVC Mission
Loudoun Volunteer Caregivers is a community of volunteers helping frail elderly and adults with disabilities to maintain independence and quality of life.
Ways to Help
Volunteer - Choose how much time and what services you'd like to provide. Email
info@lvcaregivers.org
to learn more about volunteering or to RSVP for a volunteer orientation.
Refer elderly or disabled Loudoun residents to the LVC.
Make a donation. Loudoun Volunteer Caregivers is a non-profit organization and all contributions are tax deductible.
Participate in your company's matching grant program and/or with the United Way campaigns. Loudoun Volunteer Caregivers' designation is #8497.
Offer in-kind donations of services or goods, from office help to office supplies, gas cards, and anything in between.
Host a Getting to Know LVC Event at your congregation, office, homeowners association or civic group. This hour-long presentation is informational only -- it is not a solicitation.
Include a gift to Loudoun Volunteer Caregivers in your will or estate plan
LVC BOARD OF DIRECTORS
CHAIR, Hugh Forsythe
VICE-CHAIR, Lisa Kimball
Secretary, Kathy Fetzer
Treasurer, Keith Leveret Wauchope
Jim Galvin
Mitchell Jacobson
Sandy Shihadeh
Patty White
Susan Mandel Giblin, (Executive Director)
LVC STAFF
Denise Forgione, Money Management Coordinator
Barbara Mendoza, Volunteer, Non-Medical Transportation, and Supportive Services Coordinator
Felicia Barber, Medical Transportation and Loudoun Interfaith Relief Coordinator
Davanna Black, Programs Assistant and Student Volunteer Coordinator
Mike Forgione, Money Management Assistant