During the months of July, August, and September, Loudoun Volunteer Caregivers Volunteers logged 1,004 hours providing 827 services to our LVC Care Receivers and drove 11,013 miles. Thank you LVC Volunteers! In addition LVC:
Hosted the LVC Quality of Life Care Receiver Picnic
Conducted a Service Day event for a Purcellville Care Receiver
Prevented Homelessness through Rep Payee Program
Helped Care Receiver with a new smile!
For updated information regarding LVC, go to our website and to our Facebook pages.


LVC Quality of Life Care Receiver Picnic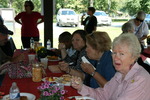 Loudoun Volunteer Caregivers hosted a Care Receivers Quality of Life Picnic on Saturday, Sept. 20 at Algonkian Park. More than 32 Care Receivers attended and enjoyed the picnic style food, bingo and raffles.

"I am so grateful for what all you do in helping me with my transportation needs," said one Care Receiver named Theresa. "I don't know what I would have done if LVC wasn't around to help me."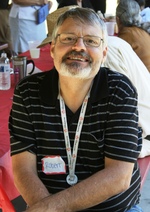 LVC is a private, nonprofit organization that mobilizes volunteers to help the frail elderly and disabled adults in Loudoun County to maintain independence and quality of life.
LVC thanks all of our Volunteers and the Loudoun County Sponsors for making this event possible: Echo Transportation, Costco, Wegmans, Giant (Purcellville & Leesburg), Red, Hot & Blue, Chantel's Bakery, Deli South, and Sheetz!
To see more pictures of the event, go to our Facebook site.

LVC Conducts Service Day for Purcellville Care Receiver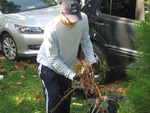 On Saturday, Sept. 20, volunteers from the Ashburn Rotary Club held a day of service for one of our Care Receiver's home in Purcellville. The volunteers mowed the grass, cleaned out gutters of debris, weed wacked/trimmed grass around house, bushes, etc., removed and stored the window AC units, and stained/painted the back wood stairwell and railing to match the house/deck! This is the third service day event held this summer! Thank you to all the volunteers for your hard work!!
LVC Rep Payees Help Prevent Homelessness
It's often said that homelessness strikes people from all walks of life. In the Money Management Program, homelessness is a prob­ lem for those with a challenging mental illness such as schizophre­nia. Twenty percent of our Care Receivers have been homeless - and a half dozen came to our program straight from the streets.

When a severe mental illness has been diagnosed, case workers work with the Care Receiver's psychiatrist to fill out the neces­ sary paperwork with Social Secu­ rity that will require a Represen­ tative Payee in order for that Care Receiver to receive disabil­ ity benefits. Once that is com­ plete, LVC's Money Management staff and volunteers get to work. Several things begin to happen
with a focus on ending this Care Receiver's revolving door of homelessness.

First, a budget is established.This gives everyone a roadmap to follow for meeting the Care Re­ ceiver's immediate needs such as finding and maintaining housing.

Second, a plan for savings is developed. Sometimes it starts with just a few dollars a month - whatever the Care Receiver can afford.

Third, a list of needs is put to­ gether with the case manager such as regular food, clothes, medical or dental help. socializa­tion skills or employment. Budgetary goals are set to help meet these needs and re-evaluations are done quarterly at team meetings with county workers.

What our volunteers do is extremely im­portant. Paying bills on time and saving money where you can establishes a foundation that the Care Receiver and case workers can count on.

Overcoming homelessness is a difficult challenge for those with mental illness - one that requires teamwork and an ongoing support system.

Thank you for being part of that team - what you do DOES make a difference!

Before and After: Meet Robert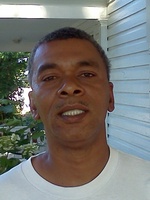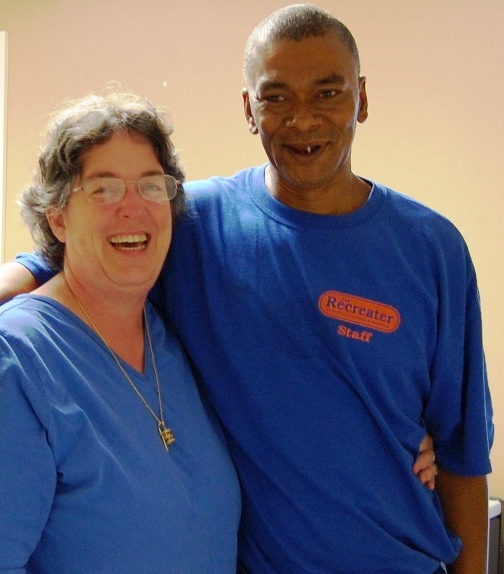 Robert's easy smile and quick laugh don't hint at his challenges - he is a warrior of the first de­gree!
In the last two years, he has beaten back decades of addictions, homelessness, and hope­lessness.
With the help of the MMP and his Loudoun County case management team, he has a place to live, is current on all his bills, has paid back all of his debts, saved money for new clothes, and is sporting a brand new set of teeth.

Robert is healthier, happier, and more secure in his future. He is setting and exceeding goals and learning what life is like off the streets.