Greetings from Shelton Herb Farm!
Visiting Chefs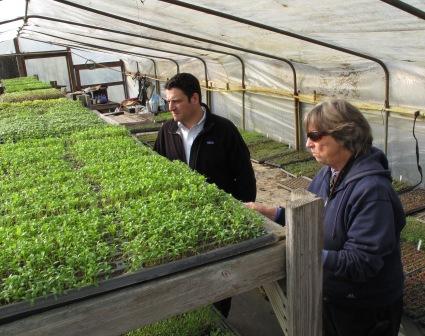 Greetings! While it is still the middle of winter, we have lots going on at Shelton Herb Farm. Recently, Andrew Karasz, the new chef at Circa 1922 in downtown Wilmington, stopped by to check out the microgreens that we grow and deliver to his restaurant.
We've been potting up herb garden containers and salad bowls to make growing your own vegetables and herbs easier than ever.
Last summer, we lost one of our large heirloom hogs, Ginger. This fall we welcomed two new young pigs to the Farm--Magic and Munchkin. Come out and see them!
Our cool-weather plants are growing like crazy, and we have onions, leeks, cabbage, kale, mustard, lettuce, and other greens available. We've just transplanted some spinach into larger pots, so those will be ready soon. And, if you come on the Hobby Greenhouse tour on March 3, you'll see tomato seedlings getting started.
Keep Growing!
Margaret Shelton and the Shelton Herb Farm Crew
---
In the Garden with Meg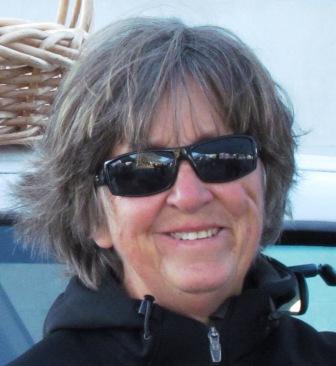 We've been planting greens since the fall. It has been a very productive season! You need to make sure to start them early. This great resource gives you a planting schedule. Because we are warmer along the coast, you can start several weeks earlier in the spring (and go two weeks later) than what is listed on the schedule. This, however, is the most comprehensive guide we've found for you. Check it out!
http://www.ces.ncsu.edu/chatham/ag/SustAg/plantingguide.html
Pender County Horticulture Extension Agent Charlotte Glen sends out a fantastic e-newsletter chock full of tips for food gardeners. You might look forward to her newspaper column in the Star-News. Make sure you get her gardening tips right in your email inbox. Click below to sign up. She has great, practical, useful advice geared specifically toward our region.
http://pender.ces.ncsu.edu/content/FoodGardener
---
Upcoming Events
---
Plant of the Month: Greens!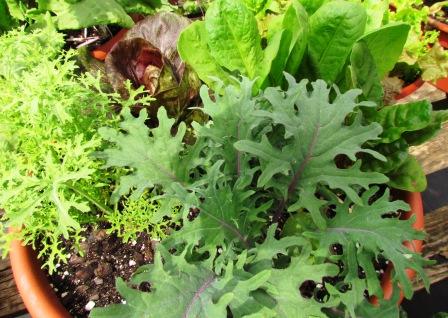 Sure, the weather is cold, but that's a bonus for gardeners! Cool weather means more time for greens. From lettuce to kale, cabbage to mustard, collards to spinach, we have the greens you need to cook healthy meals for you and your family.
Our famous Salad Bowls are perfect if you're short on space. You can grow enough greens for three salads a week from these gardens.
Grow Your Own Greens

When to plant:
NOW! Plant all sorts of greens now so that you can enjoy them while the weather is cool.

Sunlight:
Greens do best in full sun while the weather is still chilly. As the weather warms up, dappled shade helps keep them from bolting (flowering) and turning bitter.

Water:
Keep the soil around your greens evenly moist, but not soggy. If they dry out completely, they'll be limp. You'll need to water more when the weather is warmer.

Temperature:
Greens grow best when the air temperature is between 40-70 degrees. That makes greens a "cool season crop" for us in North Carolina.

Space:
Cabbage, collards, and broccoli need more space than other greens. Plan on allowing at least 12 square inches per plant for those. Lettuce, kale, mizuna, and spinach can be planted with three to six inches of space between each plant.

Fertilizing:
Greens are moderate eaters. We recommend adding Plant Tone organic fertilizer to the soil when transplanting.
---
Cast of Characters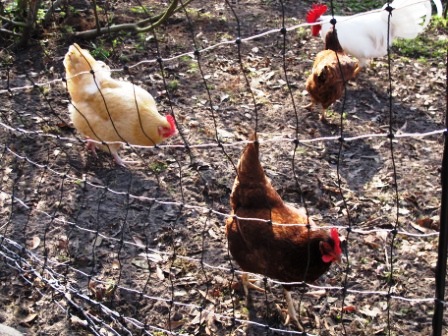 When you visit the Farm, you'll see all sorts of "characters" working. From office staff to growers, gardeners to turkeys, chickens to pigs--we have a whole crew growing your plants for you.
We invite you to come out to visit the farm, Monday-Saturday, 8am-5pm. Please make sure that you do not pet the chickens, turkeys, guinea fowl, or pigs, and do not get in their enclosures with them.
Why? These animals are hard at work! Everyone on the farm, including the animals, has a job to do. For instance, our hens are up by our Fig trees right now. We had a big problem with Betony weeds. The chickens are scratching up the soil, turning over the weeds, and killing the weeds for us. They're busy gals, so look--but don't touch!
---