Visit Shelton Herb on the Hobby Greenhouse Tour
March 1, 2013
Sights and sounds of Spring are here. The vernal equinox is scheduled for March 20th; then it's officially spring.
Spring Peepers
have been singing about it for months. They are glad to have enough water to fill their ponds. The rain is welcome for gardeners as well. Birds are busy twittering and singing every warm sunny day. The groundhog predicted an early spring, and soon Mother Nature will step in and tell Old Man Winter it's time to be gone.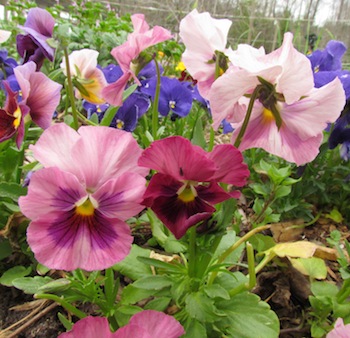 We have been busy sowing seed, transplanting and filling up greenhouses. Outside, we
have hardy perennials that have over wintered - All are breaking dormancy. Green buds are pushing up everywhere. Chives are sprouting and parsley is greening up. Mints and oreganos have been green for months and are gradually starting to fill out. Day lilies are pushing up and roses are budding. Bees are finding plenty of flowers in between cold snaps. Spring is showing up all around.
Pansies, right, are cool-season edible flowers.
The Wilmington Garden Show was full of garden centers and growers showing their new plantings while February winds were blowing cold outside. An abundance of spring events are filling up the March and April calendars. With each azalea that peeks out early we wonder, "Will we have good blooms for the Azalea Festival?" Of course, azaleas make a spectacular show, but there is a lot more to inspire gardeners throughout spring. We have listed sales, shows and events where you can find us or our plants. We will add to this list in our next newsletter.
Also, farmers' markets will start up soon. Riverfront Farmers Market and Poplar Grove Farmers Market are our first. The Feast Down East link below will give information on the farmers' market schedules in Southeastern NC. We will keep you posted on where we will be.
We're honored to be part of the Hobby Greenhouse Tour this weekend. There's more about this free tour in the Star-News article
here.
It's going to be a nice weekend, so come out and see us!
Cheers,
Margaret, Susie, Yvonne, Vickie, and your friends at Shelton Herb Farm
---
Classes at Shelton Herb Farm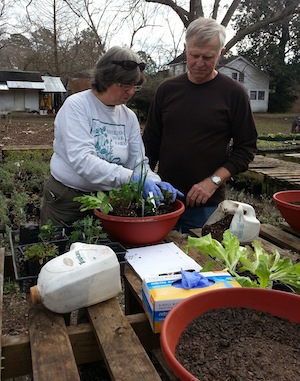 Salad Bowl and Specialty Greens Class.
Wednesday, March 6, 10am
By request we are repeating this popular class.
Make your own colorful, healthy, and nutritious Salad Bowl Garden to grow through spring into early summer. We will talk about cool-season annuals as well as greens that grow through the summer.
There is no charge to listen. Please RSVP and bring payment if you'd like to make your own bowl. $25.00.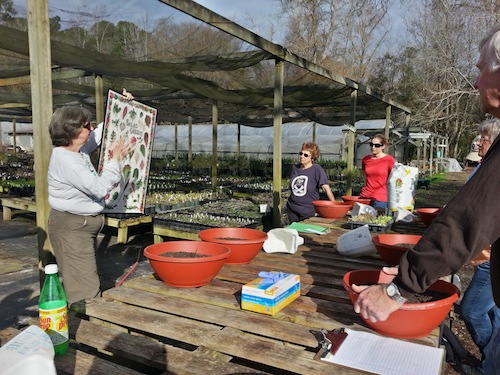 Planning and Planting a Culinary Herb Garden.
Wednesday, March 20, 10am
Plans for planting herbs in Southeastern NC: We will talk about those varieties of herbs that do best in our climate, and how to cultivate herbs that may be more of a challenge here. We will also cover soil preparation, and when to plant. Choose 3 herbs to start in your garden. Handouts available. $15.00
Citrus Grafting Class TBA.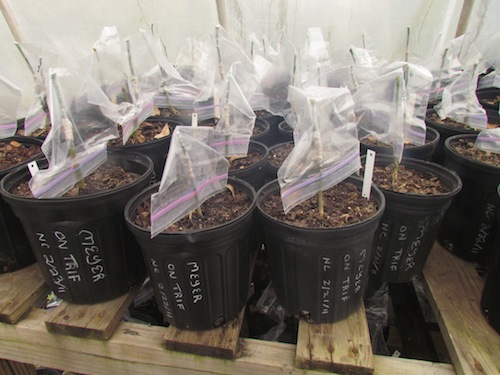 ---
Upcoming Garden Events
Mark your Calendar for these Great Upcoming Events!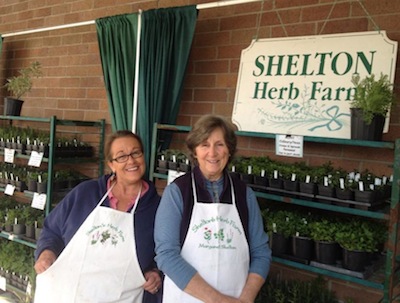 March 2:
Hobby Greenhouse Tour
http://www.hobbygreenhouseclub.org
9am – 5pm. You can start and pick up maps at the New Hanover Co. Extension Arboretum, Oleander Drive. We are part of the tour. It includes private and public greenhouses. Weather forecast is sunny and cool - Perfect for visiting greenhouses.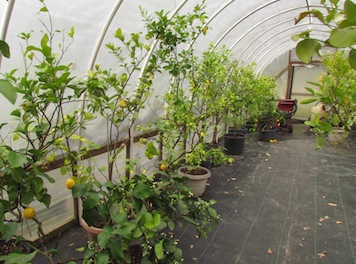 March 16 & 17:
Wilmington Women's Club Show:
Women 2013, Navigating Life. One of my favorite shows. The women in this club work hard to pull together a variety of interesting local entrepreneurs. They then turn around and spread out their profits to good causes in our community.
http://www.wilmingtonwomansclub.com
.
March 21: Native American Medicinal Herbs. Speaker: Pat Kinney. NC Botanical Gardens, Chapel Hill. Sponsored by the Herb Society of Wake County and the North Carolina Unit of the Herb Society of America. I know the speaker. This will be an excellent program.
March 22, 8am-3pm: 3rd Annual Sustainability Symposium. Brunswick County Community College, Leland Branch.
March 29 & 30. Spring Fling in Southport. Food and plant vendors, chili cook-off and children's activities. Free admission.
---
Nasturtium and Watercress
Easy-to-Grow spring greens and flowers
Watercress, in past times was considered to be a spring tonic. It is tasty and loaded with nutrition – as much vitamin C as parsley. It is not so readily found at the grocery and is not recommended to harvest it in the wild because of pollution and contamination. It grows lush in spring and readily spreads roots in a wet environment. It is easy to grow in a pot placed in an ample saucer or bowl of water kept full. It grows fast and will spread to fill any container. Place it in a shady location with protection from hard freezes. It is considered perennial, but will fade away in the heat of our summers. Don't toss it, it will return. It produces small white flowers that re-seed abundantly and will start growing again in milder days of fall. Or, you can save seed to sow in fall to late winter.
Watercress has a peppery taste and is good in salads or on sandwiches.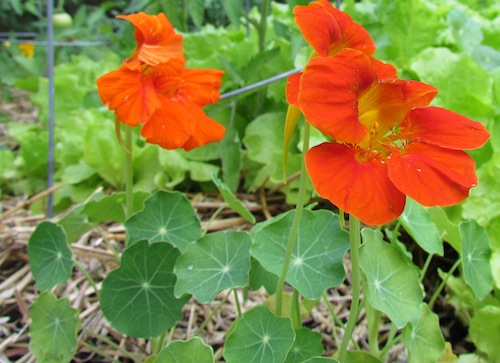 Another peppery green, the more colorful Nasturtium, blooms profusely in the cool days of spring. It is one of our tastiest edible flowers – peppery like watercress, and sweet from the flower nectar. Flowers and leaves are nice additions to a spring salad. If you cannot keep up with eating all the flowers and dead-heading your hanging baskets, collect the large green seed pods for salads or make "false capers" by dropping them into vinegar.
"Nasturtium", the common name for the genus Tropaeolum literally means "nose twister", or "nose-tweaker", from the Latin, "nasus tortus" and got that name because it tastes similar to watercress, of the genus Nasturtium.
Both named for what they do to your nasal passages; sort of like horseradish. Watercress is a member of the cabbage family or Brassicaceae; related to garden cress and mustards. Both watercress and nasturtiums have similar taste, but are not in the same botanical family.
More on Nasturtiums and Watercress in Wikipedia:
---
Farmers' Markets Opening Soon!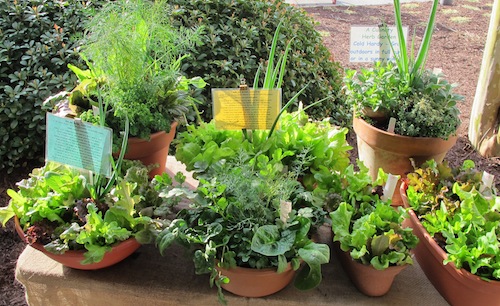 More about farmers' markets in our area: A map is posted in the Feast Down East site. The schedule posted is for 2012, soon to be updated. Assume similar dates for 2013, and keep checking out the site for info on possible new markets.
---