May 3, 2012
Greetings!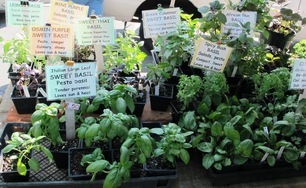 Last week we reminded you to plant your tomatoes. What's a juicy tomato without fresh basil to go along with it?
Shelton Herb Farm has many different basil varieties. Try something new in your herb garden this year and plant more than just the same old same old basil plant. Many of the unusual varieties make interesting teas and lemonades, too!
We're busy busy now, as most of the markets have started up for the year. Come see us--the schedule is below.
Make some time this weekend, too, to go on the
Cape Fear Rose Society Tour
. Addresses and detail are also below.
Don't forget to water!
This hot and dry weather is tough on plants. If you can add a soaker hose to the garden, you'll save time and give your plants consistent moisture.
See you in the Garden,
Margaret & the Farm Crew
"Feed the soil, not the plants," is an adage you'll hear often if you're around gardeners. We think that Tony Avent, owner of Plant Delights Nursery, said it best in his February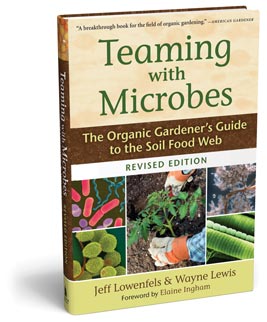 newsletter:
"Just as chemical fertilizers make plants get larger, so do candy bars make people get larger...just not healthier."
Take a cue from Tony and from us, and use organic and natural fertilizers. Compost, soil conditioner, fish emulsion, plant tone--all of these natural fertilizers feed the microbes in the soil, which break down the materials into nutrient forms the plants can use. By feeding the soil, you enhance the entire garden ecosystem.
Learn More

Avent recommends Jeff Lowenfels' book

Teaming with Microbes

for more information about soil microbiology. This book is wonderfully accessible for even everyday gardeners.
Sign up for the Plant Delights email newsletter and read his online articles. Tony always has great information to share. He's also just 2 hours up the road--this side of Raleigh--so he's somewhat "local."
Visit

Progressive Gardens

for organic soil amendments to feed your microbes. You can also check out their website here.

Seaside Mulch

has an organic leaf compost product called Nuleaf. They deliver and you can pick up. Visit their website here.

Stone Garden

also has soils and mulches available in bulk. Visit their website (and see pictures of their dogs "modeling" the soil).
Read Charlotte Glen's article about composting from the March 2012 Pender County Cooperative Extension newsletter.
Visit Shelton Herb Farm to buy bagged compost and Plant Tone (another organic fertilizer) as well.

Take time this weekend to stop and smell the roses! The Wilmington Cape Fear Rose Society's annual Rose Garden Tour is Saturday, May 5 from 10am-4pm. This year's tour will be held in honor of Susan Hart.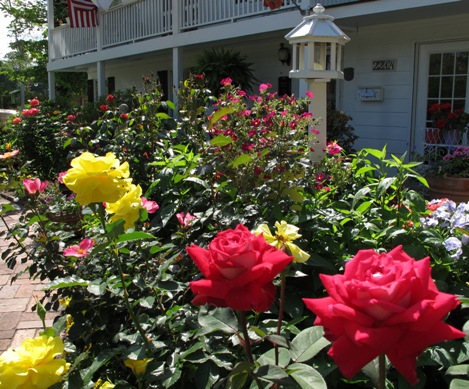 You can get a list of tour addresses from any of the participating gardens, or print our email to take with you.
Tour Addresses


Garden 1 Garden 2
Chris/Maria Wilkinson Bill and Karen Arnau
4910 Coronado Drive 101 Royal Oak Dr.
Wilmington, NC 28409 Wilmington, NC 28409
Garden 3 Garden 4
Rick and Marilyn Davis Mikeand Debbie Caulder
4304 Winforde Road 2214 Plaza Drive
Wilmington, NC 28412 Wilmington, NC 28405
Garden 5 Garden 6
Bob and Linda Knerr Bill Hartzell
1005 Beaumont Court 217 Salt Brick Court
Leland, NC 28451 Wilmington, NC 28411
Garden 7 Garden 8
Denise Miller Carol Whitehill
1148 Edgewater Club Drive 919 Royal Bonnet Dr.
Wilmington, NC 28411 Wilmington, NC 28405
Garden 9 Garden10
David Lawerence NHC Arboretum Rose Garden
1105 Millheim Ct. 6206 Oleander Dr.
Wilmington, NC 28411 Wilmington, NC 28403


From their press release:


All gardens may be visited in any order between 10:00 am and 4:00 pm.
However a more organized tour of the Gardens 1-5 may be visiting in the
order indicated. For further information call (910)392-1748 or
(910)762-6457.