June is Wedding Month!

June 26, 2012,
June is the most popular month for weddings, and that makes it a popular month for herbs! Age-old wedding traditions include herbs and their symbolism. Herbs are used in the bride's bouquet, as decorations, and in the menus. With thoughts of love, remembrance, fidelity, and bravery, herbs are included in the festivities to encourage all that is necessary in a successful marriage.
Wedding herbs include familiar culinary herbs: Rosemary, thyme, and sage symbolize remembrance, domestic virtue and courage. Fragrant and beautiful roses, lavender and lemon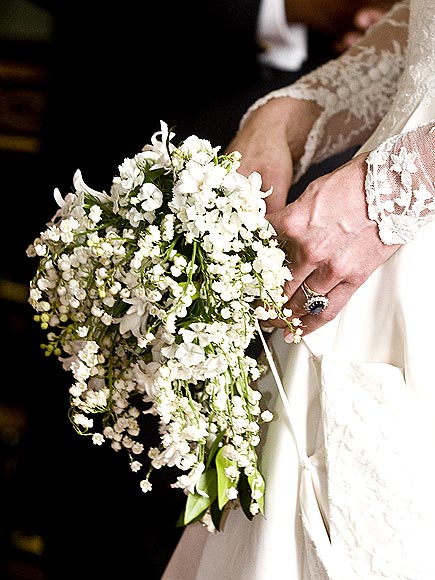 verbena symbolize beauty, passion, devotion, unity and even luck.
The Royal wedding last year also included flowers and herbs steeped in tradition and symbolism. The Duchess of Cambridge, Kate Middleton's, bridal bouquet included sprigs of myrtle.
Read more about that here.
You can create your own herb bouquets full of meaning and symbolism. Learn more about myrtle, the backbone of Kate's bouquet, below.
We're still going strong at the Farmers' Markets, so stop by and see us! The schedule is below.
Cheers,
Margaret Shelton & the Farm Crew
---
Herb of the Week: Mediterranean Sweet Myrtle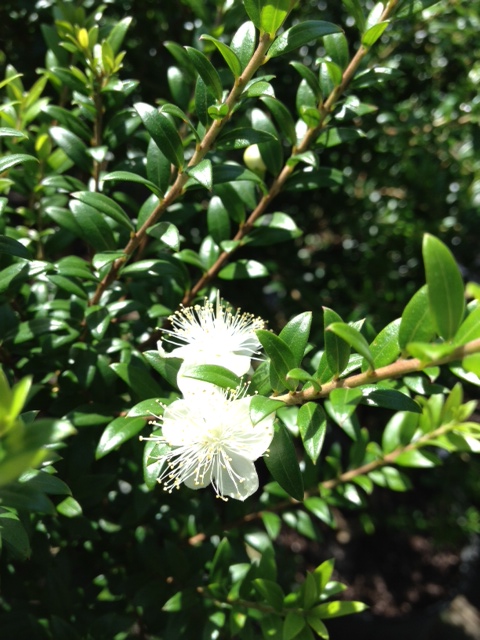 In the South, when most folks think of myrtle, they think of crape myrtle and wax myrtle, but the Mediterranean sweet myrtle is the wedding herb. This spicy aromatic evergreen used in Royal wedding bouquets comes from bushes planted by Queen Victoria in 1840 and later by Queen Elizabeth II. Myrtle was used by each woman and and countless other brides through history. Myrtle is a symbol of love and is associated with Venus.
Myrtle, Myrtus communis, grows well in our area. It is a zone 8 evergreen shrub that can be spotted in many of the gardens in the historic district in Wilmington. You can find it at the Bellamy Mansion, and at the de Rosset house. The variety at de Rosset is called German Myrtle, and some say that an older resident of Wilmington, originally from Germany brought that plant when she moved from her home country.
Myrtle has a spicy sweet aroma and is used in teas and cooking. It can be used like sweet bay. It also has medicinal uses. Craft uses include potpourri and wreaths. In the landscape, myrtle is attractive in pots, planted alone or in borders, and can be trained into standards. The Dwarf Myrtle grows more compactly as does the variegated dwarf myrtle. We also have a larger-leafed variety, classic myrtle. It reaches larger heights, but also responds beautifully to trimming and shaping.
I'm always surprised that more gardeners don't know about Mediterranean Sweet Myrtle. There's a lot to love about it!
---
Publications from Brunswick County Cooperative Extension
Most useful gardening information is hyper-regional, written by someone who knows the true ins and outs of gardening within a few-hundred mile span.
There are two excellent publications for gardeners in our area written by Extension Agents and Master Gardeners in Brunswick County. We have a few copies for you here at the farm.
Herbs: History, Harvest, and Use by Susan M. Morgan, Extension Agent, Family and Consumer Education in Bolivia, NC, is packed with growing information, including planting calendars, as well as recipes.
Gardening by the Month, compiled by the Brunswick County Master Gardener Volunteer Association has to-do lists and information for each month of the year. Following this guide ensures that you won't plant your tomatoes too early or your lettuce too late.
Cooperative Extension is an excellent resource for information. They are an extension of our land grant universities, NCSU and NC A&T. Check extension in your county.
---
Market Schedule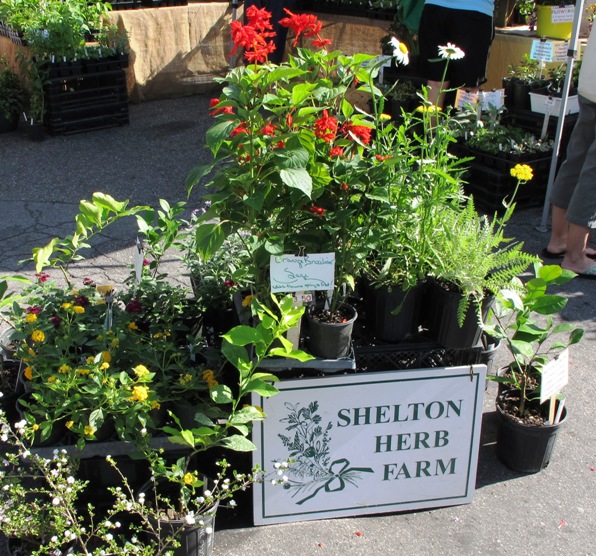 All of the Markets are Now Open!
Riverfront Farmers' Market
-- Saturdays in Downtown Wilmington along the riverfront between Market and Princess. 8am-1pm.
Poplar Grove Farmers' Market
-- Wednesdays at Poplar Grove. 8am-1pm.
Shallotte Farmers' Market
-- Saturdays from 8am-12pm Riverside Park
Waterfront Market, Southport
-- Wednesdays, 8am-1pm. Fort Johnston Garrison Lawn.
Wrightsville Beach Farmers' Market
-- Old Causeway Drive across from the Post Office. Mondays 8am-1pm.
Leland Farmers' Market -- THE LELAND FARMERS' MARKET HAS BEEN CANCELED FOR THE SEASON
---
10% Campaign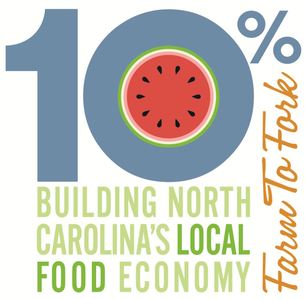 We want to tell you about a great program from the Center for Environmental Farming Systems (CEFS)
From the CEFS Website:
The goal of the 10% Campaign is straightforward: Encourage consumers to commit 10 percent of their existing food dollars to support local food producers, related businesses and communities. The 10% Campaign:
Promotes North Carolina's farmers, foods, communities and businesses


Educates consumers, decision-makers and the media


Collaborates with the many influential organizations/initiatives already in the field and those just beginning to bloom
Why 10 percent? It is achievable for most, and meaningful for all:
North Carolinians spend about $35 billion a year on food. If individuals spent 10 percent--$1.05 per day--locally, about $3.5 billion would be available in the local economy.


The state has the 12th highest rate of adult obesity in the nation, and today, more than a third of its 10- to 17-year-olds are overweight or obese. Infusing fresh and flavorful fruits and vegetables into diets at every age can significantly reduce long-term health care expenses in the state.


Expanding the market will result in new farm, food and manufacturing businesses and create jobs.
Make the choice. Make a difference. Make it 10!
---
Fat Cat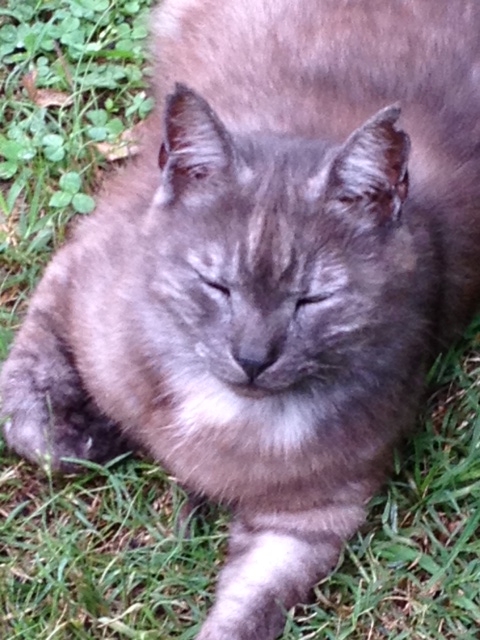 This is Lemur, our squirrel chasing, mole and vole eating cat.
If you have problems with small mammals in the garden, get a cat! They're highly effective pest control agents!
---