Hobby Greenhouse Sale this Weekend
Mark your Calendar for these Great Upcoming Events!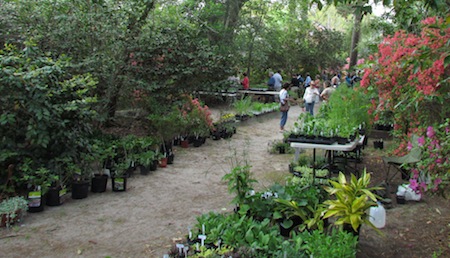 Hobby Greenhouse Spring Plant Sale: April 12-14.
Friday & Saturday April 12 &
13, 9am-6pm, Sunday, April 14
Noon to 5pm.
2318 Metts Avenue,
Wilmington, NC 28403. More info on their website.
Map to Hobby Greenhouse sale location: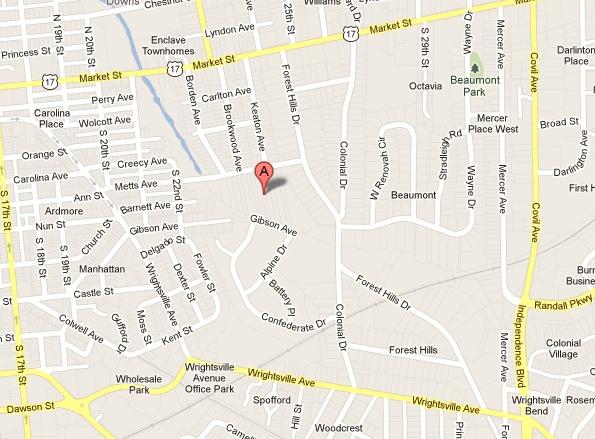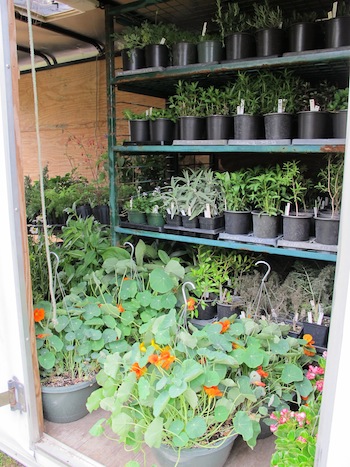 Come Visit Us at the Sale for:
Hanging baskets

Scented geraniums
Citrus plants
Culinary herbs
California poppies
Much more!
(Right: truck loaded with goodies for the Hobby Greenhouse Plant Sale!)
Local Artists and Crafters at Old City Market Downtown: Saturday & Sunday April 13 & 14 during Azalea Festival Weekend. 119 South Water Street. Plants, art, crafts, and more from local artists.
---
Farmers' Markets Open
The Riverfront Farmers' Market opens this Saturday and Poplar Grove Markets are open! Come see Susie at the Markets!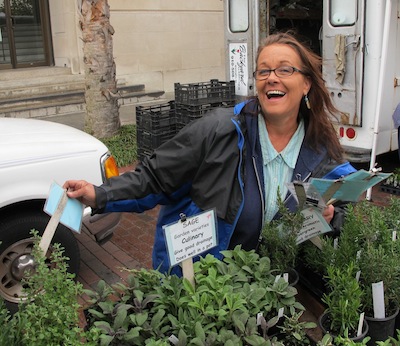 Market continues Saturdays, 8am-1pm March 30-December 21.
NO MARKET THIS WEEKEND APRIL 13 DUE TO AZALEA FESTIVAL. COME SEE US ACROSS FROM OLD WILMINGTON CITY MARKET WITH OTHER LOCAL ARTISANS.
Market continues Wednesdays, 8am-1pm, April 3-November 27.
More about farmers' markets in our area: A map is posted in the Feast Down East site.
---
Farm Photo Tour
Haven't made it out to the farm? We're in full bloom right now! Here's a little photo tour for you.
A visit from the state butterfly of North Carolina on this Azalea Festival Weekend.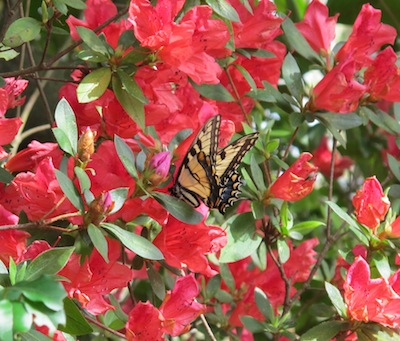 Dogwoods are blooming everywhere.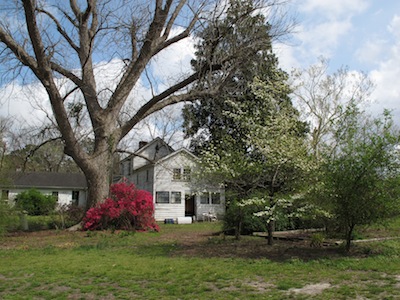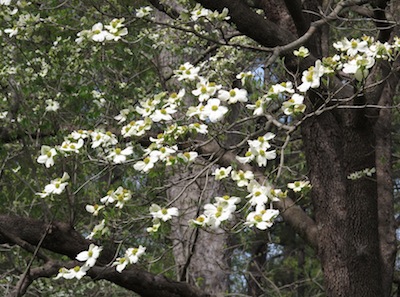 The new hoop houses are full of culinary herbs, including many varieties of rosemary.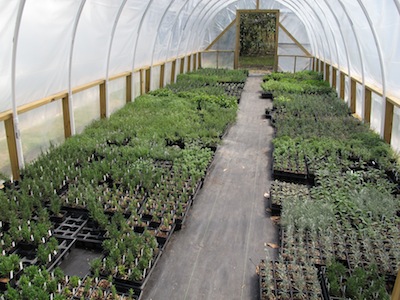 Take a look at this pretty and pretty useful Puerto Rican oregano: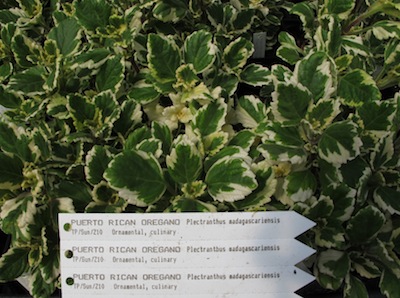 We're gettin' figgy with it! Growing new fig transplants for you: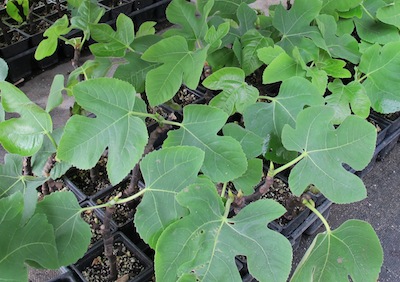 Pomegranate stock plants are blooming!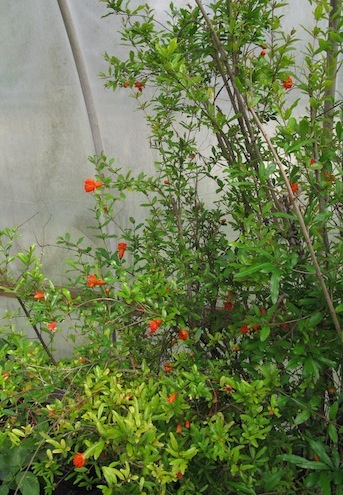 Come out and visit the farm, Monday-Saturday 8am-5pm.
---
Where's the Basil?
Gardeners are looking for basil, peppers, and eggplant right now. We urge you to wait to plant these warm-weather loving plants. The temperature just started regularly climbing above 60 degrees, and these plants like it hot.
Wait until at least May to plant your basil, peppers, and eggplants.
Below: Baby basil plants growing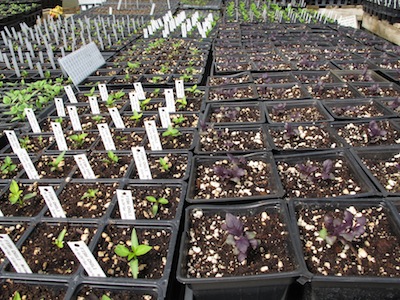 It's worth the risk to plant your tomatoes now. If temps are supposed to be in the 40s, cover them for the night.
In the Meantime
You can still plant late crops of cool-season annual herbs, including dill, cilantro, and fennel. Once the weather gets warm, these plants will bolt (produce flowers), so enjoy them now.
---