The Emersonian is a weekly e-newsletter sent to the Emerson Waldorf School community every Wednesday during the school year.
919.967.1858 | emersonwaldorf.org


---
2014-2015 New PE/Movement Teacher & Athletic Director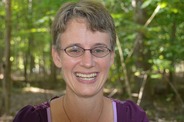 I am very excited to announce that
Hillary Burdette, MD, MS
, has been hired as the Emerson Waldorf School PE/Movement Teacher and Athletic Director beginning the Fall of 2014. I have had the privilege of working with Hillary all year as she was the Assistant Middle School Cross Country Coach, the High School Girls' Basketball Coach, and the school's Substitute Teacher. The students have loved her, she is very enthusiastic, and she is well-qualified. Ms Burdette is a Pediatrician who also has a MS in Epidemiology. She has completed her Waldorf teacher training from Sunbridge Institute, NY. She has experience in spacial dynamics and teaching experience in all Lower School and High School grades. A smooth transition is a bonus, as she volunteers her time this Spring shadowing me in games. Please join me in welcoming Hillary Burdette into her new position!
Mary Kirchoff | PE/Movement Teacher and Athletic Director
Auction Donation Forms Have Arrived in the Office!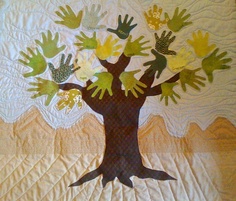 There are many ways you can contribute to the auction. You can take your expertise and turn it into a gift certificate – one year we had a father offer a full bicycle maintenance work-up for your bike, while a gluten-free aficionado offered a cooking class for a small group. You might ask your favorite massage therapist to donate a massage; perhaps your mother is an artist and might enjoy offering one of her paintings to support the community; or you may be an artisan who could create a piece for the auction; you could donate two tickets to the theater or to a sporting event; and don't forget those weekend getaways to a beach or lake home!
If each family would acquire just two items for the auction, we could fill the auction with our community spirit and make it a very special event indeed.
TO MAKE YOUR DONATIONS: Just stop by the Lower School Office and pick up an "Auction Donation Form." There also will be "Auction Collection Instructions" forms to give you more details about asking outside businesses for donations. Turn in the item with the completed auction donation form to the office at your convenience.
We are looking for someone with space to help store the auction items. If you are able to help, please contact Carlotta at
ADMISSIONS

---
Family Needs Short-Term Rental

Hello! We are moving to the area soon (Jeff, a veterinarian, is already working there and living out of a hotel). Our daughter has been accepted to Ms. Ritzs' current 6th grade class. We are in need of a short-term, fully furnished, pet friendly rental until we find and close on a house. 2-3 bedroom, 2 bath, grass for the dog, 10-15 min. from Emerson would be ideal - but we would consider most anything...
You can reach me, Juli, at juli.smith22@gmail.com or 828.989.1167. We thank you for any thoughts you may have - we are eager to get there!
Warmly,
Juli, Jeff, Isabella (12) and Ashton (9)
Housing for Visiting Families Needed

Do you have a room or part of your home you would like to rent for families who come to visit the school? Families come from all over the world to visit Emerson and it would be lovely to send to them contact names of current families who have space for them in their home while they are visiting the area. Visits range from 1-7 days, depending on the class they are applying.
Email admissions@emersonwaldorf.org with the information you want me to share with the families coming this spring who have applied for the 2014-2015 school year.
EWS New Family Ambassador Program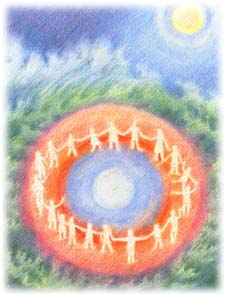 Ambassador Families Still Needed:
Nursery -
Kindergarten -
1st Grade - LisaMarie Smith
2nd Grade -
3rd Grade -
4th Grade -
5th Grade - Miriam Schuman
6th Grade - Eve Van Buren
7th Grade - High School -
Beverly Stevenson and
we need at least 1 more family to assist Beverly
Please be a part of this welcoming effort. Connecting with new families begins this Spring!
Ambassador Orientation is scheduled for Tuesday, April 1, 7:30-8:30 pm for all volunteers.
Email
admissions@emersonwaldorf.org
if you would be interested in providing this service to new families who enroll in your child's class or program.
Thank You,
Raelee Peirce | Director of Admissions


---
Yearbook News!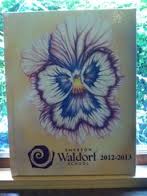 Imagine holding the full breadth and scope of Emerson Waldorf School in the palms of your hands – all 16 classes from Morning Garden to graduating seniors – and witnessing in colorful pictures the amazing journey our children are undertaking! The 2013-2014 EWS yearbook enables you to do just that and to keep those images alive for years to come.
Order your copies of the EWS 2013-2014 yearbook by April 11th and SAVE!!
This 80-page, full-color, hardcover book is filled with hundreds and hundreds of photos of our beautiful children and includes all 16 classes, festivals, sports, playtime, trips, teachers, candids, school work, and more. Don't miss out! Your child will be pleading with you to buy one once they arrive, so why not order one today at the
discounted price of $42.50?
Additional copies may be ordered at a 20% discount for just $34! Parents and grandparents – you'll want these keepsakes for yourselves, too! It's hard to believe, but one day your child will grow up and leave home, taking the yearbook with him/her. You'll be wanting your own keepsake to reflect on these grade school and high school years.
After Spring Break,
the cost goes up to $50 ($40 for additional copies), and the yearbook may well sell out, so don't delay – order today!

Bring checks made out to EWS to the Lower School Office by Grandparents Day, April 11, 2014. Your children will be so grateful you reserved a copy just for them!
P.S. For those who lamented that they didn't get a yearbook last year, we have a few copies available now in the Lower School Office.
Biodynamic/Eurythmy Conference at EWS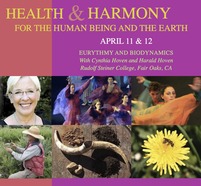 INCREDIBLE OFFERING!
Please join us on April 11 & 12
as we explore Health and Harmony for the Human Being and the Earth with Harald and Cynthia Hoven of Rudolf Steiner College in Fair Oaks, CA.
The true sources of health for both people and the planet come from finding and cultivating the right relationship to all of the dimensions of life that we live in, including both what we know as the physical and the spiritual world. Join us to explore two fields that can enrich your life: the twin practices of Eurythmy and Biodynamic Agriculture.
Eurythmy
is a movement art that awakens and integrates body, soul, and spirit, drawing upon deep understanding of how the human being is related to both the earth and the universe, the personal and the spiritual.
Biodynamic Agriculture
is the most comprehensively holistic method of farming on the planet, drawing upon all four kingdoms of nature to create a unified field for your farm or garden and offering food of unsurpassed nutritious value and flavors.
Click here
for a full description of this dynamic weekend! DO NOT MISS!!!
Contact
Dani Mouawad
if you would like to sponsor this event at the $100 level. Sponsoring organizations will be listed on our website.
Vimala's Curryblossom Cafe Needs Our Help!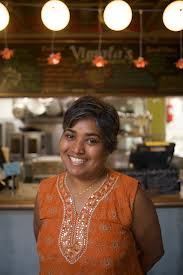 Dear EWS Friend,
Vimala recently reported to EWS parent Barbara Graham that "We are so close to closing, and yet I know that if I let that happen without asking for help, I would be letting down our community." This time last year, Vimala generously donated the dinner for the Gala and an entire day of cooking with our parent volunteers.
While Vimala has no children in our school, she shares values similar to those found in our community. Her selfless gesture of supporting and working with our school is an inspiration beyond measure.
Her restaurant's mission statement is a true reflection of her business and personal practices:
"We believe we grow our community by engaging intentionally in the farm to fork process and living our vision of creative resiliency. We seek to bring our community together with love, warmth and hospitality over delicious, healthy food. We prioritize worker, environmental, and social justice; accessibility through affordability; and sustainability at every level. We pay a living wage.

Our producers are local, our investors local, and our long-term goals are about transforming the local economy. We strive to source our produce and meat from nearby family farms; organize our workplace around joy and liberation; honor the land and our relationship to it; be an incubator for artists; and practice interdependence with other organizations and small businesses who share our values."
Please consider
Vimala's Curryblossom Cafe
for your next night out or your next catered event!! Have a meal, or just a dessert (vegan and GF options ALWAYS available), make a donation, buy a gift card to use for your family or give as a gift, or just say thank you for all they give to the community. If you've never been, there's no time like the present!

---
Upcoming P.O. Workdays!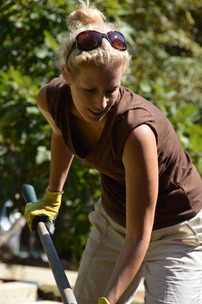 Everyone, please mark your calendars for the following PO Work Day events at EWS, and join us as we tackle projects large and small that make our campus more beautiful, safer, and more effective for students, families, and visitors.

The first date is THIS Saturday,

---
Woodworking in 7th Grade

Alumni News...

---
Congratulations EWS Alumna Cooper Harris!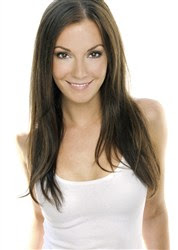 Back in November 2012 we featured EWS Alumna Cooper Harris and her incredible accomplishments (
see EWS Alum
). Since then, she has continued to soar in both her acting and her high-tech careers.
Watch out for Cooper Harris' upcoming appearance on the silver screen! She has landed a role opposite William Hurt in a new feature about the Allman Brothers which began shooting late February in Atlanta, GA.
Even as she is acting professionally, her tech startup continues to flourish, AND she recently produced the first-ever Hackathon at Sundance! She and her team gathered 6 high-level celebrities and had them lead teams of competing software developers in making apps and websites that would change the world for the better. She was just featured on the front page of prestigious tech journal,
Pando Daily.
"I think only Waldorf would encourage me to find overlap and meaning in merging my love of entertainment with my love of tech. Look what an amazing thing it yielded!" shares Cooper.
Visit
WUNC
to check out this afternoon's story (airing 4 pm) on what a postive impact hackathons like Cooper's are having on the world.
Very inspiring, Cooper, well done!!
Cooper Harris
Founder & CEO | Producer | Actor
www.klickly.com
Cooper@Klickly.com
Partner, Collective
Director, Tech & Entrepreneurship
www.disruptfilm.com
Aaron Lindeke-Meyers EWS '12 Update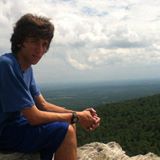 I am excited to report that I will be volunteering for a month in Ghana this June! I will be working with an organization called Unite For Sight to eliminate preventable blindness and other eye diseases for those in Ghana who would not otherwise have access to eye-care. I'm excited to help out hundreds of people in need, experience a new culture, and gain insight into the medical profession which I am currently pursuing. In order to go on the trip I need to raise $1200 in donations to Unite For Sight, 100% of which goes directly to patient care. Just a $50 donation sponsors a sight-restoring cataract surgery for one person, so a donation of any size has a profound impact. For more information please visit my online fundraising page below. Thank you so much for your consideration and support of this wonderful opportunity!
http://tinyurl.com/AaronUniteForSight

---
Spring Farm Markets Opening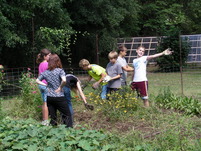 The frogs are singing, daffodils are blooming, and honeybees are buzzing around in a confused and sleepy "I just woke up" sort of a way. Spring is truly on its way, and with its arrival, the Emerson Farm Market will be reopening.
On Tuesday afternoons, the Eighth Grade will be running their own market. To start with they will be selling daffodils and baked goods made with Emerson Farm eggs. As the weather warms they hope to add other items as well. Please come check them out 2:45 to 3:45 pm every Tuesday by the Lower School parking lot, weather permitting.
On Thursday mornings, starting March 27, the regular market will open. We'll be offering our usual array of fresh vegetables and flowers. As the weather warms, there will be more and more available. Come check us out!
Mary Beth Mueller, Garden Coordinator
Emerson Waldorf School 919-929-9791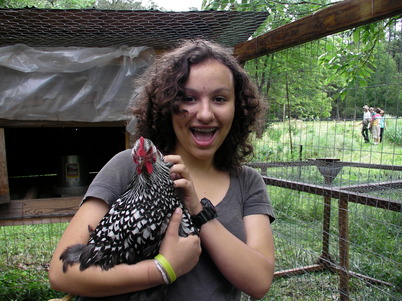 ---
A Moment of Pause

---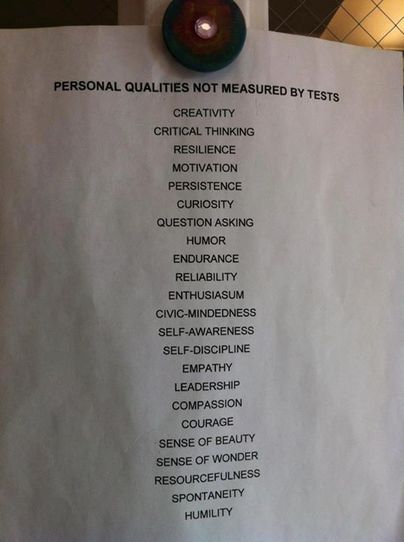 ---
EVENTS
Circle of the Seasons Art Workshop
Saturday, March 22 - 1:30-4:30 pm
Richards Room, EWS High School

Please join us for the third of our artistic workshops celebrating the seasons. As in the other workshops, we will engage in a variety of activities including drawing, nature observation, singing, creative writing and watercolor painting to deepen our experience of the inner and outer aspects of spring.
Pre-registration suggested as we only have room for 12 participants.
Contact Peg Carmody at
mcarmody@nc.rr.com
or 919-537-8142.
Cost is $25 plus a $5 supply fee. Workshop is sponsored by the Rudolf Steiner Branch.
SERVICES
AND ITEMSBalance your Life with Ayurveda~ Health & Lifestyle Consultations and Restorative Bodywork.
The focus of this consultation gives you direction in creating optimal health by making simple alterations in daily eating and lifestyle habits which are specific to your unique constitution. Restorative Bodywork nourishes the nervous system as well as the body with Hot Stones, Warm Oil & Steam Therapy. A wonderful gift for loved ones, friends, colleagues, or yourself! Gift Certificates for special occasions or just giving thanks. Offered in my lovely home office just minutes from Emerson. For monthly specials & more details:
www.stoneandspa.com
or call Shoshanna at 919-309-9989.
Why not have an artist do your hair?
Nancy Moore has been an artist/hairdresser for over 20 years, and an EWS mom for 16. Now located at the beautiful FLOW Salon, 587 Old Farrington Road, Chapel Hill NC 27517 For appointment call or text (919)260-2495 ...or book yourself online at
www.nancyannmoore.com
. Let the good hair days begin!
At Shaklee, we strive to create the most pure, natural, and effective products that help make you healthier on the inside and out.
Right now Shaklee is offering a FREE canister of 180 Cafe Latte Energizing Smoothee and a FREE Shaklee Membership, which allows you to save 15% on all products ($67.95 value). To claim your free gifts, all you need to do is purchase a Shaklee product by March 31, 2014.
Go here.
Dr. Hauschka Facials/Retailer:
CORI ROTH/Licensed, Certified, Holistic Esthetician. Revive your body, mind, and senses with a nourishing and soothing Divinerose Facial. Offered in an unhurried and retreat-like setting. 15% off first-time client. Visit
www.divinerose.com
for more info.

REALTORS/HOUSING
Looking to buy or sell a home?
As your fellow EWS parent and a REALTOR, I can help! Moving can be chaotic – especially with children. As your REALTOR, I will guide you through the process of buying or selling your home with sensitivity, integrity, and patience. Serving your best interests is my #1 focus! Contact EVE VAN BUREN at 919-259-1042 or
eve@gorealty.biz
.

Relocating from New York: EWS
Eurythmy teacher and husband seeking a house to buy near Emerson Waldorf School. Rental
also
an option.
919-308-8316 - Christina Beck. Please contact with any leads. Thank you.
Waldorf families are unique and special.
You need a Realtor who is unique and special too. Lynn Hayes has been helping Waldorf families for over 25 years, offering caring and sensitive service while supporting Waldorf education in our community. For MLS searches, community information and lots more visit
www.lynnhayes.com
or call Lynn at 919-265-8600.
Buying a home? Selling a home? Investing in real estate?
HEAD, HEART and 20+ years of HANDS-ON EXPERIENCE giving caring advice and guidance to hundreds of happy home buyers and sellers – let me help you with all of your Real Estate needs! Judy Weinstock, REALTOR, EWS Alumni parent. Joyfully donating to EWS with every sale. Phone 919.951.1800.
www.seejudy.com
.

Advertising Changes for the Emersonian
We accept small classified-type advertisements. Each submission to the Classifieds should be no more than 6 lines of text, which is approximately 60 words. The costs are as follows: $5.00/week; $10.00/month or $100.00/school year (10 months). Payment for Community Bulletin Board Submissions should be made by the Friday before the publication week (we publish every Wednesday school is in session.) No charge for advertisements of free events or non-profit organizations. Submit ads to:
emersonian@emersonwaldorf.org
.

General Policy for the Bulletin
No political or religious advertisements. No competitive program advertisements. No outside fundraisers. The editors will decide the placement of advertisements. Submissions may be edited for content and length. The Emerson Waldorf School retains the right to choose not to print an advertisement.
Public announcements and services offered in the Emersonian or other circulars produced by Emerson Waldorf School are paid advertisements and do not necessarily reflect the views and opinions of Emerson Waldorf School or its employees.
---
E-Newsletter Design and Graphics

Emersonian Publishing Team:
Kelley Wiley - Content, layout, correspondence, advertising
Raelee Peirce - Header design, layout
Barbara Holloway - Photo & creative content, editing
Kathleen Jackson - Editing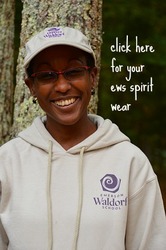 ---
Happenings

---
Thurs 3/20
EWS Jazz Band rehearsal 3:30 pm - 4:30 pm

HS Ultimate Frisbee @ HOME vs. CHUF A 5:00 pm

4th Grade Parent Evening 7:00 pm - 8:30 pm

Fri 3/21
9th Grade Bowling 12:00 pm - 3:15 pm

Choral Concert Grades 5-12 6:30 pm - 8:00 pm


Board Meeting 8:30 am - 11:30 am
PO Work Day 9:00 am - 5:00 pm

Mon 3/24
CCAL Ultimate Frisbee League @ HOME vs. So. Wake 4:00 pm

Nursery Parent Evening 6:00 pm - 8:30 pm

9th Grade Parent Evening 7:00 pm - 8:30 pm

Tues 3/25

7th Grade Class Trip to D.C.

4th Grade Field Trip to Duke Lemur Center 9:45 am - 1:45 pm

MS Ultimate Frisbee @ HOME vs. Duke 4:00 pm

12th Grade Parent Evening 7:00 pm - 8:30 pm

---
School Staff

---
919.967.1858

Steve Bennett x11
Director of Administration

Mary Deutsch x12
Finance Director

Lynda Hollar x10
Administrative Support

Barbara Holloway
Marketing Director
919.480.1026

Ian Ostrowski x29
Facilities Manager

Raelee Peirce x14
Admissions Director

Therisa Pienaar x20
High School Coordinator

Kelley Wiley x13
Communications Director


---
School Hours

---
N/K 8:30 am - 12:30 pm
1st-5th 8:30 am - 3:15 pm
6th-8th 8:15 am - 3:15 pm
HS 8:10 am - 3:15 pm

Aftercare N/K until 3 pm
Aftercare 1st + until 6 pm

Office Hours 8 am - 4 pm


---