---
Ultimate Gnomes Knock'em Over

---
Middle School Ultimate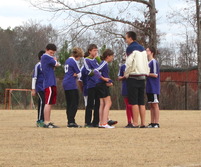 EWS Middle School Ultimate Gnomes took to the field on a balmy Tuesday afternoon in December in their first game of the season, against the Triangle Day Tornadoes. After a slow start, the Gnomes were behind 4-6 at the first quarter, and huddled with their coach, Alan Best, to reconsider their strategy.
"Coach told us to huck it as far as we could, and we did," said Captain Denis Armstrong-Carter. Good strategy! The Gnomes then came from behind to trounce the Tornadoes with a resounding 10-6 victory! It was a remarkable display of teamwork, as every single EWS player either threw or caught a goal in this exciting beginning to Emerson's first ever Winter Ultimate season.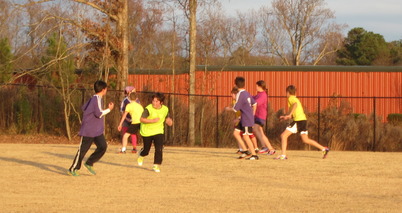 The following week, there was a re-match on the Emerson field. Again, the Gnomes were behind at the first quarter, and the Tornadoes were outplaying us. But after a short time-out, with substitute players and parents on the sidelines calling out encouragement and advice, the Gnomes shot ahead. Again, the team worked together, moving the Frisbee up the field with short passes, for a final score of 8-4.
There's more excitement to come: the Gnomes have 5 more games scheduled in the New Year. Check out the
on-line Athletic Calendar,
and join us to cheer on our team!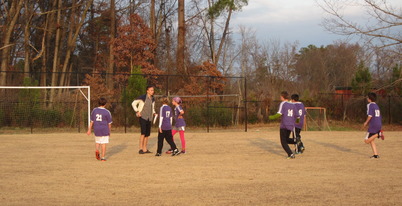 ---
Burrito Mondays Are Back!

---
In Case You Missed the Newsflash...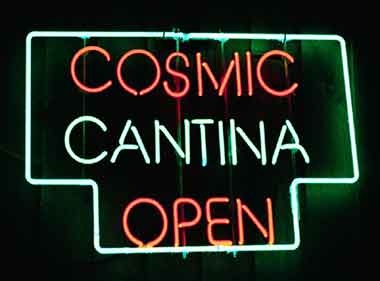 ... in December, the Class of 2014 wanted to let you know that:
You can
order Cosmic Cantina
burritos for your 1st-12th grade student. Staff and faculty are welcome to order too!
Large bean, rice and cheese or chicken, rice, bean and cheese burritos with chips and salsa, are delivered to the students each Monday. Made fresh from scratch for EWS by Cosmic Cantina and delivered to the school piping hot.
Choices are:
• A soft flour tortilla with black beans, cheese, and rice.
• A soft flour tortilla with chicken, beans, rice and cheese.
• Chips and fresh salsa on the side.
18 weeks of burritos (until the end of the year) costs $108 dollars for a chicken burrito or $72 for a veggie burrito each Monday.
Burrito Monday is brought to you by the Class of 2014. Please support us as we fund raise for our senior trips.
Print and complete the order form
and return to the Main Office.
Questions or help, please contact Rhonda Lanning at jasonrhonda@bellsouth.net
---
Pizza Wednesdays Continue...

---
Need to Get in Your Pizza Order?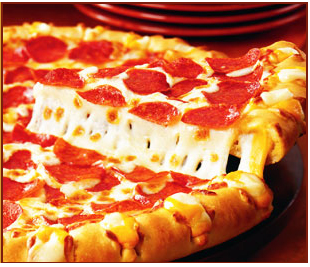 Print and complete the order form
and return to the Main Office.
---
Lunch and Book Reading

---
Reading by Eve Olive from Cosmic Child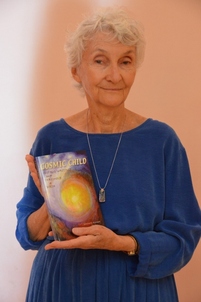 Faculty and parents of the Emerson Waldorf School Community are cordially invited to attend a buffet lunch and book reading by Eve Olive at the passive solar home of George and Deb Christie, located near the Emerson Waldorf School.
When:
Saturday, January 19, 12-2 pm
Where:
Home of Deb & George Christie, 5212 Twin Pines Lane, Durham, in the Piney Mountain subdivision off Mt. Sinai Road
What:
Reading by Eve Olive from
Cosmic Child
RSVP
: Deb Christie, dchristie1@nc.rr.com, 919.-89-6171
Cosmic Child, Inspired Writings from the Threshold of Birth
http://www.wrightwoodpress.org/cochinwrfrth.html
"Eurythmist, poet, and teacher Eve Olive offers us this remarkable treasury of verse and story that gives a view of life reaching beyond the usual boundaries. Collected over 33 years, starting with poems written when her first grandchild was on the way, the collection moves and sings under her guiding hand. The writings stretch across the centuries, from Rumi and Wordsworth to contemporary poets both well known and less known, each with a unique view of this mysterious event that brings us into being. Here are voices - the voice of the mother, the voice of the father, the voice of the child herself - originally spoken in English and nine other languages, all translated and woven into a fascinating tapestry."
Eve is donating the royalties from
Cosmic Child
to the Emerson Waldorf School, which Eve helped found and design.
---
We Love Our Volunteers

---
Appreciating Each Other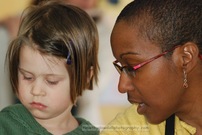 Our Class Parents Rock...
Paige Chandler
- Patricia's Nursery
Natalie Howard
- Kathleen's Nursery
Rhonda Lanning
- Ameli's Kindergarten
Maren Anderson
- Robin's Kindergarten
Shelley Riselvato & Mary Latham
- 1st Grade
Dana Nicholson & Danielle Tanzer
- 2nd Grade
Melanie Sullivan
- 3rd Grade
Charlotte Schnetler & Virginia Callaghan
- 4th Grade
Paige Chandler
- 5th Grade
Stacey Qandil
- 6th Grade
Kelly Jones & Joelle Miller
- 7th Grade
Anne Marie Masset
- 8th Grade
Laurie Carson
- 9th Grade
Catherine Belitsky
- 10th Grade
Cindy Day
- 11th Grade
Mary Deutsch
- 12th Grade
_________________________________________________________
Nominate EWS faculty, staff, or parents to be acknowledged for efforts toward our community and school!
Send your nominations to emersonian@emersonwaldorf.org
---
Hyland's Cold'n Cough Samples
---
Free 4 oz Bottle in the Main Office!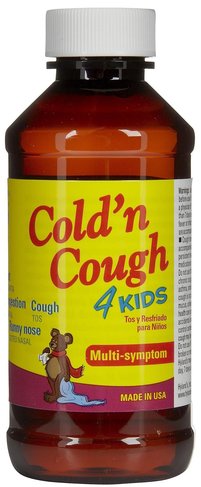 This product meets criteria for natural because it is made primarily of natural ingredients with minimal processing. Natural ingredients are extracted directly from plants or animals as opposed to being made synthetically.
Temporarily relieve the symptoms of the common cold including nasal congestion, cough, sore throat, runny nose, and sneezing.
Click Here for the Website
---

---
Events & Classes

---
Drop-in Playgroup: Families who are exploring the tenets of Waldorf education and parenting are encouraged to bring their babies and toddlers any Wednesday, 9:30am-11am starting January 9, 2013. Playgroup facilitator Lisa Stauffer lives in Carrboro and has over 10 years of experience guiding young children through rhythm, baking, nature, and seasonal crafting. She looks forward to sharing these nurturing ways with children and their parents. $10 per family, per playgroup gathering. Refreshments served. Contact Lisa for more information and directions at lisavstauffer@aol.com or 919 929 9827.

Unity Center of Peace presents Cosmic Oneness Weekend featuring: "Rev. Yolanda's Old Time Gospel Hour" on Friday, January 11, at 7:00pm - cost $30. Unity Center of Peace, 8800 Sewell School Rd., Chapel Hill, NC www.unitychapelhill.org

Parents of teens and teens-to-be!
Please join us for an informal learning and discussion group as we guide our children (and ourselves!) through these challenging and exciting years. Our next meeting will be Monday, January 14, at 7 pm in the Woodland Cottage. Everyone is welcome to attend any meeting as we ask questions, learn from each other, and keep our sense of humor intact! Consider the following before our next meeting: What was something your parent(s) did during your own adolescence that you think was positive and effective, and what was something that you wish had been done differently? We also took home (optional) reading on the teen brain. If you would like copies of the articles, please let us know.
Lauren Nyland - mills.lauren@gmail.com
Leigh Sparacino - annefairleigh@gmail.com

The Carrboro Recreation and Parks Department publishes a program guide and information three times per year (September, December, April). These guides have all the programs and activities that the Town of Carrboro offers for kids, families, and seniors. View the information on-line here: http://www.carrbororec.org/gpcfySummer12.htm#5


---
Services
---
SHAKLEE 180 ~ Clinically tested products and a program to help you lose the weight and learn how to keep it off. Being healthy begins with a healthy weight. If you are overweight, the most critical action you can take to reduce your risk of developing future health problems is to lose weight. Start with our Shaklee 180 Weight-Loss Program ~ validated by thousands of satisfied customers. For more information click here or email Joanne Estes at greencafeonline@gmail.com Joanne is the proud grandmother of 4 Waldorf children and is enjoying her new turnaround with this program.


Are you looking for a New or Slightly Used Car?
Great Deals for EWS Parents, Friends & Faculty. Call David Rabius, Proud EWS Parent at 919-408-9633 Johnson Lexus @ SouthPoint- 2013 New Lexus Line Up..Certified Pre-Owned Lexus and a wide range of slightly used cars to meet your budget.
(David Rabius)


Create a space that aligns with your dreams!
EWS First Grade teacher, Shannon Dawn O'Connor happily uses her "super-power" to organize, lazure, simplify or re-create your home or office so that your environment supports what really matters to you. Shannon received a BFA from Parsons School of Design and studied the Environment and Its Effects on Psychology through Lesley College and has been happily beautifying the world ever since. For free estimates, work samples, or references contact Shannon Dawn @ 919.259.5252 and watch your world transform as it grows brighter and clearer around you!
"She's got the midas-touch" - Tyler G.
"Everything she lays her hands on turns golden"- Charlotte S.
"Shannon purely sparkles, and your home will too" - Megan W.


DIVINEROSE FACIALS

Offering illuminating and renewing Dr. Hauschka facial treatments. Cori Roth, NC Licensed/Holistic Esthetician and Dr. Hauschka retailer. Please visit
Divinerose.com
for more info.
New Medical Practice
We are pleased to announce our practice "Integrative Medical" at Haven Medical Clinic on 121 S Estes Dr, Suite 205 D, Chapel Hill 27514. For appointments, you may contact us directly:
Rula Freiji 919-525-5626 General Pediatrics & Pediatric Infectious Disease Consults
Dani Mouawad 919-525-5625 General Pediatrics & Integrative Medicine.
– Rula and Dani Freiji-Mouawad


---
Realtors/Housing

---
Our house is for sale and we want to spread the word around as much as possible so that people will come take a look.
We live in an older established neighborhood (started in the 70s) just minutes from three of the Eno River parks and just over the line from Orange County. It has a great fenced back yard and over 13 different kinds of hardwood trees It sits on a corner lot, and best of all has not only a double garage that connects to the house but also a finished wired separate garage that is great for storage, a workshop and other wonderful possibilities.
Click Here for the Link
Buying a home? Selling a home? Investing in real estate?
HEAD, HEART and 20+ years of HANDS-ON EXPERIENCE giving caring advice and guidance to hundreds of happy home buyers and sellers – let me help you with all of your Real Estate needs!
Judy Weinstock, REALTOR, EWS Alumni parent. Joyfully donating to EWS with every sale. Phone 919-951-1800.
www.seejudy.com
.
Waldorf families are unique and special.
You need a realtor who is unique and special too. Lynn Hayes has been helping Waldorf families for over 25 years, offering caring and sensitive service while supporting Waldorf education in our community. For MLS searches, community information and lots more visit
www.lynnhayes.com
or call Lynn at 919-968-9989.
---
Advertising Changes for the Emersonian
We accept small classified-type advertisements. Each submission to the Classifieds should be no more than 6 lines of text, which is approximately 60 words. Each submission costs $5.00. Payment for Community Bulletin Board Submissions should be made by Friday of the publication week. No charge for advertisements of free events or non-profit organizations. Submit ads to: emersonian@emersonwaldorf.org.

General Policy for the Bulletin
No political or religious advertisements. No competitive program advertisements. No fundraisers. The editors will decide the placement of advertisements. Submissions may be edited for content and length. The Emerson Waldorf School retains the right to choose not to print an advertisement.

Public announcements and services offered in the Emersonian or other circulars produced by Emerson Waldorf School are paid advertisements and do not necessarily reflect the views and opinions of Emerson Waldorf School or its employees.


---