Administrator News

Dear Parents,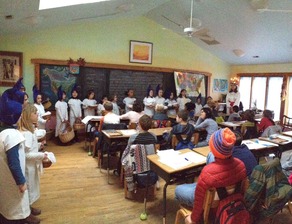 We had a beautiful Santa Lucia celebration yesterday. The children serenaded all of our classes and brought their offerings of traditional Santa Lucia buns and warm drinks that were enjoyed by all. Luci Martinez, a 10th grader, filled the Santa Lucia role this year with grace and serenity.
An enthusiastic THANK YOU to our music teachers Mr. Child and Mr. Kratzer for all of the recent student instrumental and choral performances. They do a masterful job crafting our school's musical program. It is a delight to watch performances by all of the different grade levels and see how the students build on their musical talents through the years.
We hope to see everyone at this year's Shepherd's Play performance. There are no Nursery or Kindergarten classes on Friday. Dismissal for Grades 1 - 12 will be at 12pm. If you are grabbing lunch in the interim, please watch your time so you can arrive at ERUUF for the Play by 1:30pm.
Please be on the lookout for re-enrollment packets to arrive in the mail over the December break. As always, feel free to contact us if you have any questions about the re-enrollment process.
A final note before the December break: As I write these letters, it can often feel odd to me to not comment on the world outside of our school, although it clearly impacts us all. I would simply like to offer a note of gratitude for our entire school community as a hopeful example of the good that is possible and a fervent wish that we may soon see a more peaceful world.
Thank you for all you do in support of our school,
Christina Wise
Director of Administration



---
Have a Heart Warming Break!
---
The Shepherds' Play this Friday at ERUUF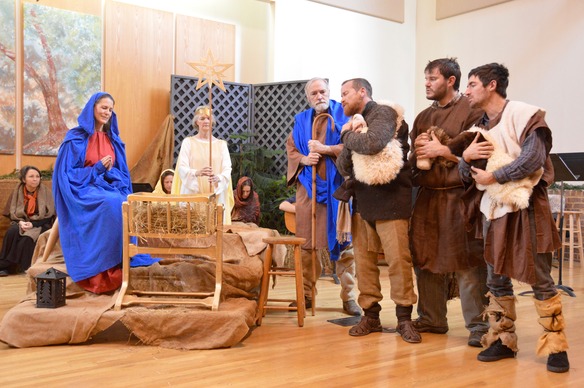 Faculty to perform:
The Shepherd's Play
When:
Friday, December 16th, 2016, 1:30pm
Where:
ERUUF, 4907 Garrett Road, Durham NC 27707
Hundreds of years ago, most people were not able to read or write. Folk plays were a method of story telling and passing down tradition. During Medieval times in Europe, the Christian church used plays (called
Miracle Plays or Mystery Plays
) to tell the stories from the Bible. In England, for example, many local Guilds (organized groups of artisans) were tasked with performing different stories. Today, in the city of York, every four years their local cycle of plays is still performed outside, in the ruins of the old Abbey. It's a magnificent undertaking that lasts for about four hours!
The Shepherd's Play that we share at this time of year is from a similar kind of tradition. It dates back to the 1500s, when a group of Germans from Lake Constance migrated onto an island called Oberufer, in the Danube. In the 1840s, a folk historian, Karl Julius Schroer, came across this play being performed by local people. (It is one of a set of three – The Paradise Play and The King's Play are the other two.)
These plays were passed down from family to family by oral tradition. The parts were hereditary, i.e. if your father played Joseph then you as the oldest son, would play Joseph. All the parts were played by men originally. Karl Schroer wrote the plays down and later shared them with Dr Steiner, the inspiration behind Waldorf Education. Dr Steiner saw their potential as a glimpse into past consciousness and encouraged communities to perform them.
At Emerson, the Shepherd's Play has been performed for many years, since shortly after the school was founded in 1984.
This is lovely play, albeit from one religious folk tradition. It has reverence, humor, and music incorporated into its impulse of welcoming the light into the impending darkness. We offer this in the spirit of wonder and good-naturedness, a picture of innocence and awe overcoming crassness and baseness.
We hope you come and see our gift and enjoy our rendition of this ancient drama.
---
Grade 11 Internships – Impressive!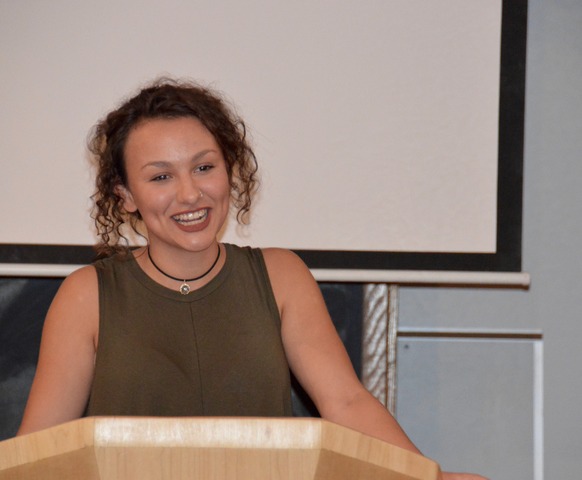 In Grade 11, EWS students spend a whole week interning in an area of their interest. Students not only spend months working on landing these impressive internships, they also shadow their mentors, participate in the work that their mentors are doing, and follow up with thank you's to these generous supporters of our 11th graders.
CLICK HERE TO CHECK OUT GRADE 11 INTERNSHIPS!
---
Inclement Weather


A decision to close school due to inclement weather or other emergency conditions will be made by 6:00am. The message on the school's message system will indicate if school is closed (967-1858), and parents will be notified via e-mail and a text message to your phone if you have downloaded the EWS Mobile App (to download, just search App store for Emerson Waldorf School and download the app to your phone for text messages, parent contacts, website, newsletters, and more!).
EWS confers with other local independent schools to try to assure a consistent appraisal of conditions and then decides whether we need to close or delay. We take into consideration what the following school districts: Orange County, Durham County, or Chapel Hill/Carrboro are doing. If Emerson Waldorf School must close for any other reason, information concerning the school's status will be on WRAL's website lists (Emerson Waldorf School closing information at www.wral.com/weather/closings/). It is the parent's responsibility to be informed of the opening status of school—there will be no parent phone trees to notify of morning closures or delayed openings. The school's message line, mobile app, and website are generally the most reliable sources for information on school closings. In the event of school closure, Nursery through High School is closed.
---
Waldorf Education Day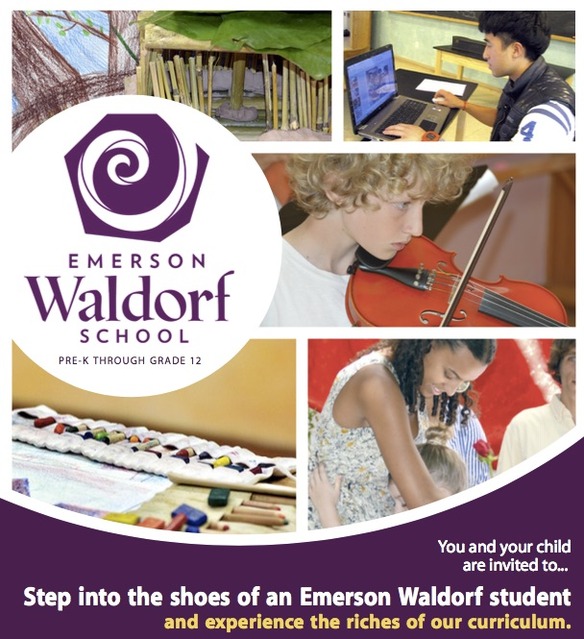 Mark your calendars!
Waldorf Education Day is an annual event provided for the EWS parent body and the greater community to provide deeper understanding about Waldorf Education.
Here is the agenda for this year's program on Saturday, January 14, 2017 9am-1pm. Register and encourage your friends to register as well!
9:00am-9:30am
Registration, Coffee, and Childcare Drop-Off at the Cottage
9:30am-10:15am
[Register for the program you are most interested in experiencing].
Nursery Information Session for Parents & 2-3 YO - Spots Limited!
Kindergarten Information Session for Parents & 4-5 YO - Spots Limited!
Grades 1-8 Tour & Information Session
Grades 1-4: Watercolor Painting
Grade 5-8: Learning History Through Storytelling
Grade 5-8: Learning a Foreign Language Waldorf-Style
High School Academic Sampler - HS Faculty
10:30am-11:15am
[Register for the program you are most interested in experiencing].
EC Workshop - The Body as The Foundation of Learning
Early Childhood: Workshop - Best Practices for the Developing Brain
EC & 1st Grade Information Session & Tour
Grades 1-4: Creating Your Own Textbook for Language Arts
Grade 5-8: What Does STEM look like in Waldorf?
Grade 6-12: Tour & Information Session
High School Arts Sampler - HS Faculty
11:30am-12:45pm Brunch and Alumni Parent/Student Panel - Brown Wing
12:45pm-1:00pm Closing Circle
1pm - Childcare Pick-Up


---
Blacksmithing Classes for Spring - Great Gift Idea!

---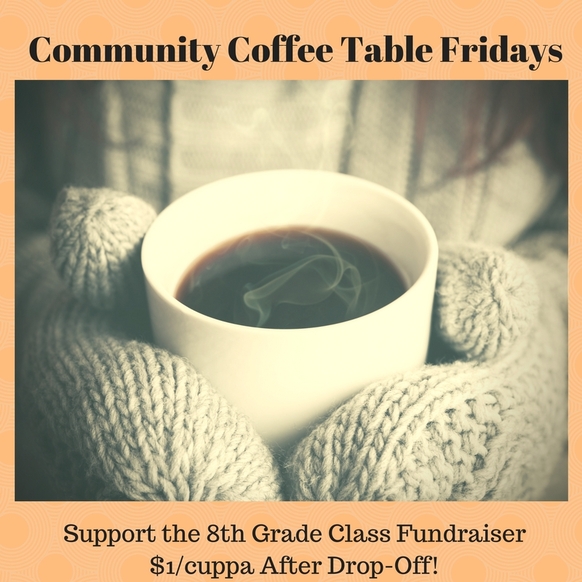 ---
Admissions Tours & Application Deadlines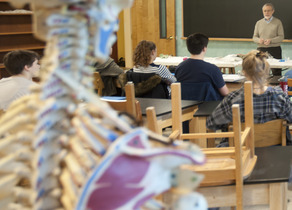 Personal Tours are available weekly.
Currently enrolled Nursery and Kindergarten children do not apply for Kindergarten or 1st Grade!
Applications are for students who are new-to-Emerson Waldorf School.
2017-2018 Application Deadlines:
Early Childhood Due 1/16/17
Grades 1-11 Due 2/27/27



All School Open House



Please join us for
Waldorf Education Day on Saturday, January 14, 2017 9am-1pm. This is a great event for current families and their friends to learn about Waldorf education and our school.

---
Quote for the Week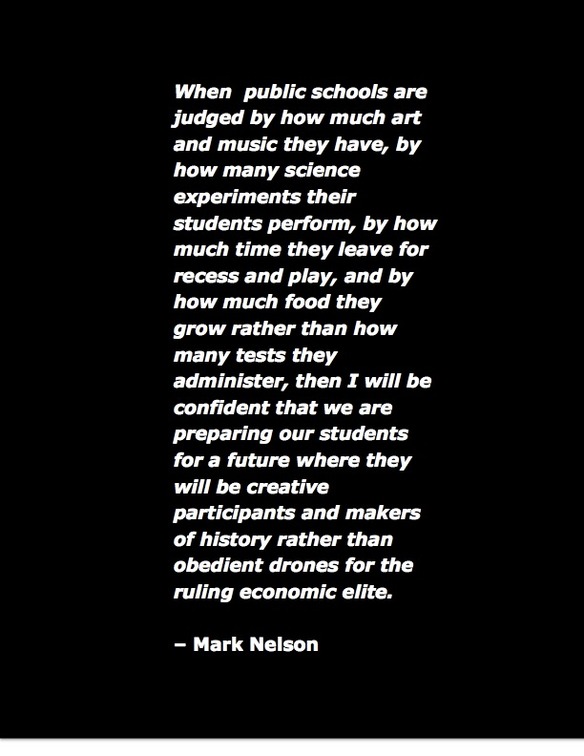 ---
Upcoming Events

12/15 Nursery Potluck 10am No Aftercare/Extended Care 12noon Dismissal
12/15 Kinder Potluck 11am No Aftercare/Extended Care 12 noon Dismissal
12/16 Gr 1-12 Half-Day 12noon Dismissal
12/16 The Shepherds' Play at ERUUF @ 1:30pm
12/19-1/2 HOLIDAY BREAK - NO SCHOOL
1/3/17 SCHOOL RESUMES
1/5 1st Grade Parent Evening 6:45pm
1/5 7th Grade Parent Evening 7pm


---