The Emersonian is a weekly e-Newsletter sent to the
Emerson Waldorf School community every Wednesday during the school year.
919.967.1858 | emersonwaldorf.org




---
New EWS Website Launched!

---
Our New Website is Live!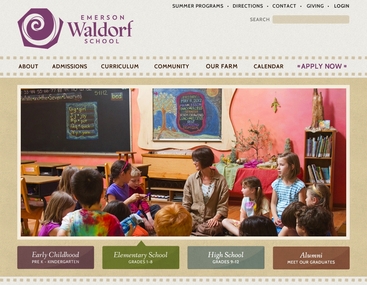 Check it out!
Tremendous thanks to the many folks who contributed to our new website! First and foremost, I'd like to thank The Splinter Group for going above and beyond, for truly getting to know our school and Waldorf education before rebranding, and for designing such a warm, beautiful, well-organized site. Thanks also to Paige Chandler and Raelee Peirce, who spear-headed this project over a year ago, hired Splinter, surveyed our entire parent body for input at the initial phase of this critical project, and saw it through with me until the end.
Is there an end?
Alice Armstrong, thank you for the incredible foundation, inspiration, and text from our former website. Tim Dowdall, I cannot thank you enough for photographing the events I could not attend (and some that I could!), for sifting through pictures, and uploading them. Ann & Chris Stephenson – thanks for donating a full enchanting day's worth of photography by Joshua Weinfeld. To the other photographers who shared albums: Parker Chesson, Shoshanna DiBetta, Christine DeGuzman, Leigh Sparacino, Strouse Campbell, Patricia Cornell, Kathleen Stone-Michael, and Corey Alicks – thank you! To Shannon Wiley who helped streamline Grades Curriculum content, to Judy Grant who helped edit all Curriculum content. And, finally, to Leigh Sparacino and Jeanne Jepsen for adding to our search engine list. Many hands, many minds, many eyes, beautiful site!
Over the next few weeks, Marketing will continue to load our wealth of new photos to a host of new Photo Galleries and will update Grades photos, some of which are already out-of-date. We had to start somewhere!
Please, dive into our new site, share our web link with friends, forward them the Emersonian, and invite them to subscribe! Let's spread the word about our incredible little corner of the universe and grow our beautiful community!
With warmest regards,
Barbara Holloway
Director of Marketing
---
10th Grade Play This Week

---
Alarms and Excursions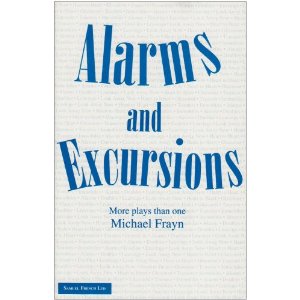 Rated PG-13
Thursday, November 15 7pm
Friday, November 16 7pm
Brown Wing, High School
Four old friends sit down for a quiet evening together, but they are harassed by various bells, sirens, buzzers, warblers, beepers, and cheepers, all trying to warn them of something. What are these electronic voices trying to tell them? Can they understand the mysterious disasters before disaster strikes? It's a race against time – because there are seven more plays and twenty more characters still to come before the evening is over, plus a lot more strange noises – and increasingly desperate calls from eleven separate pay phones…
---
Our Lantern Walk Was Magical
---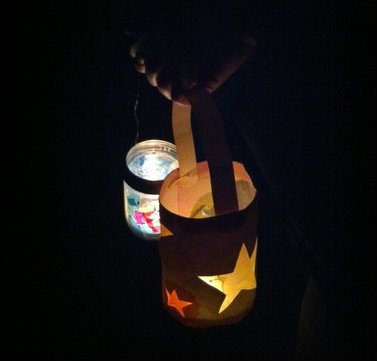 ---
Attend the PO TONIGHT!

---
Wednesday, November 14, 2012
7pm
Eurythmy Room

Looking forward to seeing you there!



---
Thanksgiving All-School Assembly

---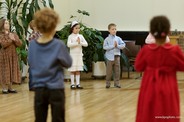 It's wonderful and exciting that our whole school can participate in this year's Thanksgiving Assembly. There's enough room for all families and their friends to see the fruits of our first months back at EWS!
You won't want to miss this event that, in the past, has been a confirmation of why we have chosen EWS for our children, for our family.
From 1st to 12th grade, the classes perform a song, a riddle, a poem, movement – something that reflects their skill and curriculum.
Wednesday, November 21
11am-12:00pm (pick-up is at 10:10am)
All School Assembly
4907 Garrett Road
Durham, NC
If you have questions regarding the transportation of your child, please refer to your teacher.
---
Box Tops!

---
Box Tops for Education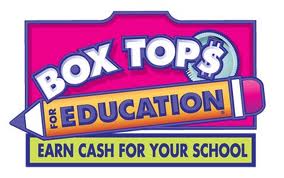 Save your "Box Tops for Education" and raise funds for EWS!
Deposit your box tops in the green box with the gold bow in the Main Office. Many products have these magenta coupons on their labels.
---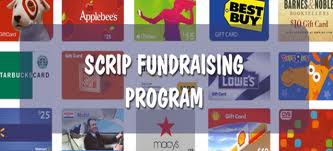 What is SCRIP?
It's a wonderful way to give back to EWS while shopping at your favorite stores!
---

The 2013-2014 School Calendar

Directory Corrections - Nursery

Holiday Faire Buzz...

Needing to Borrow...

Shed Building This Weekend!

Everyone's Welcome!


Financing College Program for Parents of 6th-12th graders

November HS News




WANTED: Yarn for Jump Ropes!




MS Winter Ultimate Frisbee!



This Week's Verse

From Starry Realm


Community Announcement

Events and Classes

Free to a Good Home

Services
Realtors/Housing

---
Contents
---
Announcements
Governance
Articles
Farm News
High School News
Grades News
EC News
Sports
This Week's Verse
Classifieds

---
This Week

---

Wed Nov 14

Campus Tour - Pre-K to 1st Grade
1:30 - 2:30 pm

PO Meeting
7:00 - 9:00 pm

Thurs, Nov 15
Middle School Jazz Band 3:30 - 4:25 pm

High School Jazz Band 4:30 - 5:30 pm

10th Grade Class Play "Alarms & Excursions" in the Brown Wing 7:00 pm

Fri, Nov 16
Tea With Steve
8:30 - 9:30 am

10th Grade Class Play "Alarms & Excursions" in the Brown Wing 7:00 pm

Sat, Nov 17
Raising a Shed at EWS Farm! 9:00 am - 4:00 pm

Sun, Nov 18
Raising a Shed at EWS Farm! 9:00 am - 4:00 pm

Mon, Nov 19
All High School Service Day

12th Grade Parent Evening 7:00 - 8:30 pm

Tues, Nov 20
All High School Field Trip to NC Museum of Art 10:15 am - 3:00 pm

Wed, Nov 21
Half Day – 12pm DISMISSAL from ERUUF

Thanksgiving Assembly at Eno River Unitarian Universalist Fellowship 4907 Garrett Rd, Durham 11:00 am - 12:00 pm

Nursery and Kindergarten check with your teacher regarding school hours for Wednesday, Nov 21st.



---
School Staff

---
919.967.1858

Steve Bennett x 11
Director of Administration

Tara Furze x 12
Finance Director

Barbara Holloway
Marketing Director

Ian Ostrowski x29
Facilities Manager

Raelee Peirce x14
Admissions Director

Therisa Pienaar x20
High School Coordinator

Kelley Wiley x13
Communications Director


---
School Hours

---
N/K 8:30am-12:30pm
1st-5th 8:30am-3:15pm
6th-8th 8:15am-3:15pm
HS 8:10am-3:15pm

Aftercare N/K until 3pm
Aftercare 1st + until 6pm

Office Hours 8am-4pm


---
Don't Forget!

---
Tuesday Markets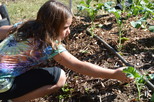 Tuesday Markets run from 8:00 - 8:45 am and
3:00 - 3:30pm
---